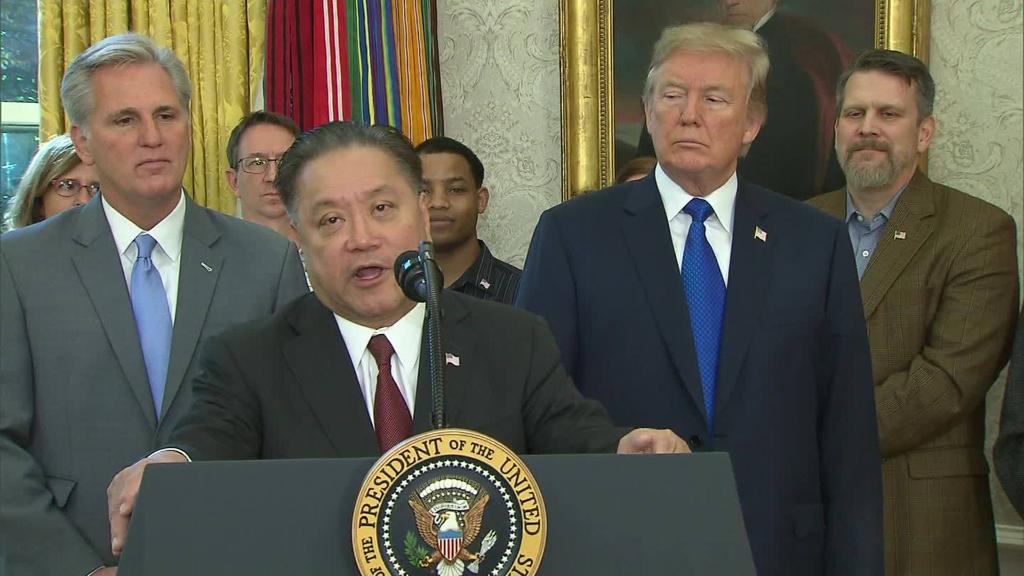 Broadcom has a message for US regulators: We'll make 5G technology a priority and invest in America if you let our bid for Qualcomm go through.
On Wednesday, Broadcom said that if it acquires Qualcomm, the company is committed to making the United States "the global leader in 5G." It will also create a new $1.5 billion fund to train engineers in the United States.
The announcement comes two days after the government sent Broadcom and Qualcomm a letter outlining reservations about a potential tie-up between the two chip makers.
The Committee on Foreign Investment in the United States, which is currently looking into whether a merger would harm national security, expressed concerns that a Broadcom takeover of Qualcomm would undermine US efforts to stay ahead of China in the development of 5G tech.
Related: Why US regulators think Broadcom's bid for Qualcomm could hurt national security
The inter-agency panel, which is chaired by the Treasury secretary, is also scrutinizing Broadcom's relationships with "third party foreign entities."
Broadcom did not mention CFIUS in its announcement on Wednesday but said the company intends to "maintain the [research and development] resources Qualcomm devotes to 5G and innovation in future wireless standards."
Over the weekend, the government asked Qualcomm, which is based in San Diego, to delay its annual shareholder meeting by 30 days as it conducts its review.
The meeting, which had been scheduled for Tuesday, was supposed to determine whether Broadcom could move forward with the acquisition, which would be the largest technology deal in history. Broadcom's latest offer is $117 billion, a number Qualcomm claims is still too low.
Qualcomm is known for inventing the 2G and 3G wireless network technology that's used by carriers like Verizon (VZ) and Sprint (S). It now focuses on mobile chips that power smartphones and radios that enable cellular communications.
Broadcom primarily makes chips for wired broadband communications, such as modems, Wi-Fi, switches and routers. The company is currently based in Singapore, but said in November that it will move its legal headquarters back to the United States.
The company said Wednesday that it expects the move to be completed by May.