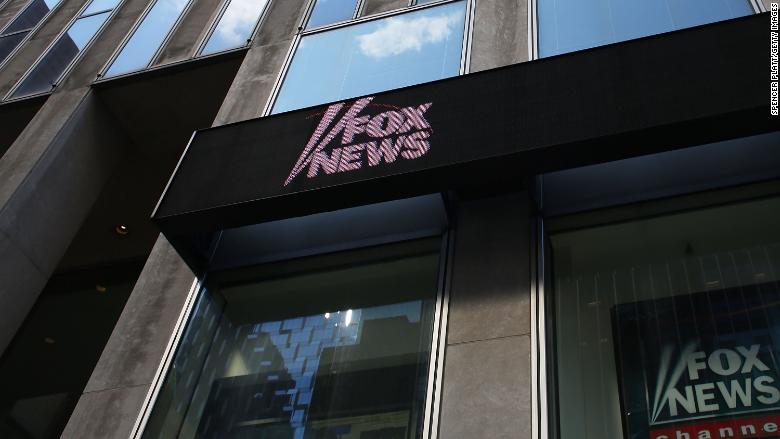 Diana Falzone, a reporter who covered entertainment and issues related to sexual harassment, has settled a lawsuit with Fox News and left the company, her lawyer told CNN Thursday evening.
"We resolved Diana Falzone's case against Fox News and she no longer works there," Nancy Erika Smith, the attorney representing Falzone, told CNN in a statement.
Smith said she could not disclose the terms of the settlement. Neither Falzone nor a spokesperson for Fox News immediately returned a request for comment.
Falzone filed a lawsuit against Fox News in May 2017. In it, she alleged gender discrimination and said she was demoted for writing a column about her struggle with endometriosis, a painful disorder often accompanied by other severe symptoms, including infertility. Fox News had previously denied the allegations in her lawsuit.
Falzone had written in her column that she was "reluctant to share the story" of her battle with the disorder. But she wrote that she ultimately chose to do so after being persuaded by a manager in her doctor's office, who told her, "Many women suffer in silence alone. Please share your story." (Falzone recently wrote on Facebook that she had been told for years the disorder had rendered her infertile, but said that through in vitro fertilization she had become pregnant.)
While at Fox News, Falzone had one story that could have been a major scoop, had Fox published it. In October 2016, the network shelved a story written by Falzone that detailed an alleged sexual relationship between porn actress Stephanie Clifford -- whose stage name is Stormy Daniels -- and Donald Trump.
Falzone's lawsuit is the latest Fox News has settled in recent years. In September 2016, 21st Century Fox reached a $20 million settlement with Gretchen Carlson, a former host who had sued Roger Ailes, the former Fox News CEO and chairman, alleging that he sexually harassed her. Other settlement deals were also completed with a "handful" of women who accused Ailes of harassment, a person briefed on the matter told CNN at the time. Ailes, who died in May 2017, denied all allegations of wrongdoing.