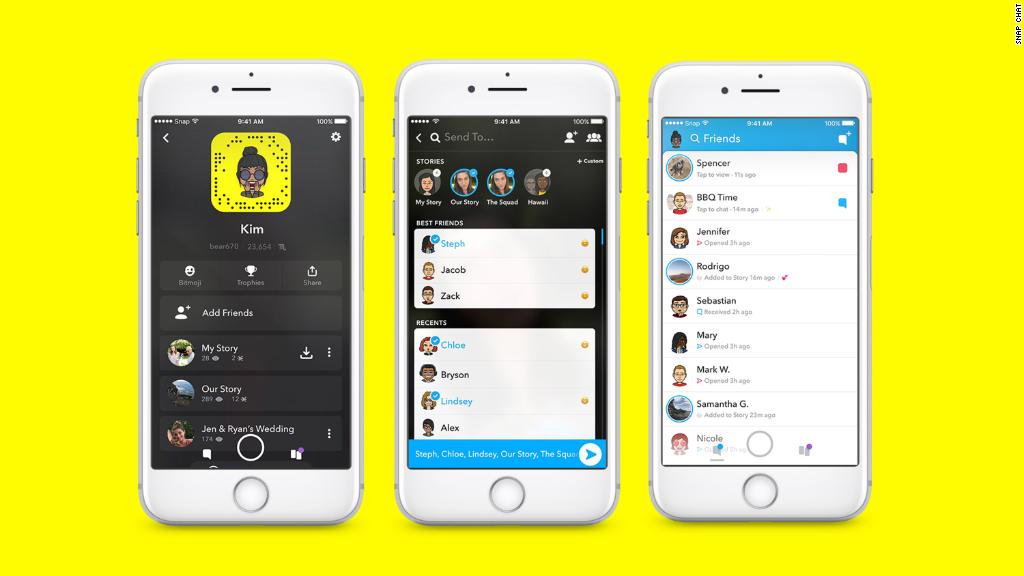 Snapchat will lay off "just over" 120 employees, according to an internal memo obtained by CNN.
Parent company Snap (SNAP) confirmed on Thursday the staffers are in its engineering department.
The move is an effort to streamline the engineering team and maintain a "high technical bar," according to the memo.
"Having high-performing, technically excellent, and appropriately aligned teams will be critical to building both a compelling product and a compelling culture for engineers," Jerry Hunter, Snap's senior vice president of engineering, said in the letter sent to employees. "We want to unleash speed and productivity in our organization, while keeping a high technical bar."
Related: The Kylie Jenner curse? Snapchat faces its defining moment
The company said impacted employees will be notified over the coming days. It's unclear which offices will be affected.
Business news site Cheddar was the first to report the news on Wednesday.
On the company's most recent earnings call with investors, CEO and founder Evan Spiegel said the company has hired more than 2,400 people over the past two years.
"We plan to moderate the growth of our team over the next year and focus on making sure that we have the right team, leadership, and organizational practices in place to support our culture and our mission," he said.
Last month, Snapchat rolled out a major redesign of its app to attract new users and make the interface less confusing. However, the company has since faced backlash from some users who say the new design is difficult to navigate. The company acknowledged the complaints and has made some tweaks.