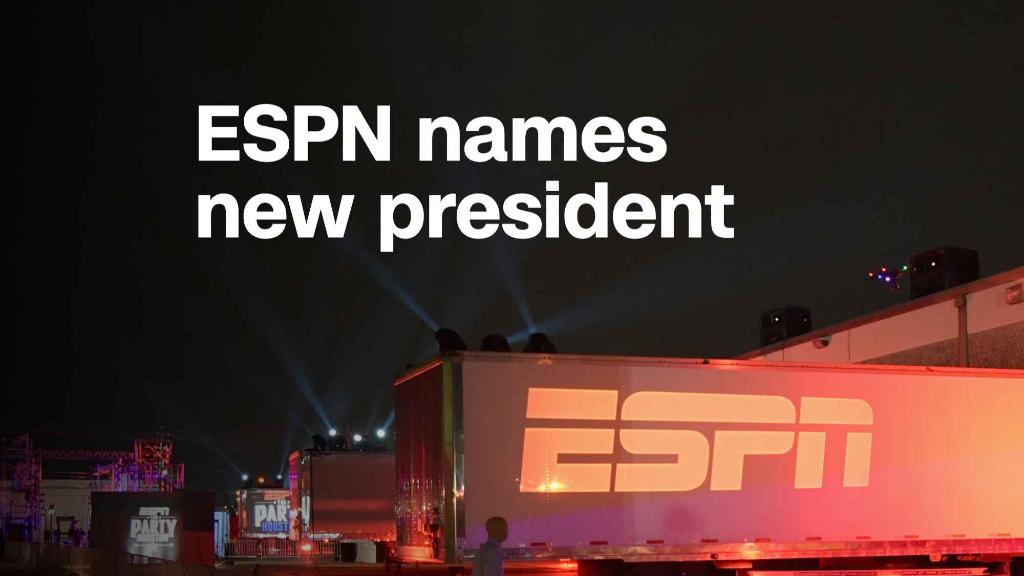 ESPN's makeover of the 6 p.m. "SportsCenter" was already as good as dead. Friday will be its funeral.
Michael Smith will anchor his final broadcast on Friday, according to the network. His departure comes less than two months after his former co-anchor, Jemele Hill, left the program.
"Michael is a talented commentator and we greatly appreciate and value his contributions and creativity," Norby Williamson, ESPN's executive vice president and the executive editor of studio production, said in a statement. "We are in the process of discussing with him potential next ESPN assignments."
Smith and Hill were tapped 13 months ago for a much-ballyhooed rebranding of the early evening edition of ESPN's flagship show.
The new version, dubbed "SC6," was a significant departure from the relatively straightforward mix of sports news and highlights that defined "SportsCenter" for decades.
Smith and Hill were better known for the opinionated banter and commentary that shaped their discussion show on ESPN2, "His & Hers." They became the first black regular co-anchors of "SportsCenter" since it debuted in 1979.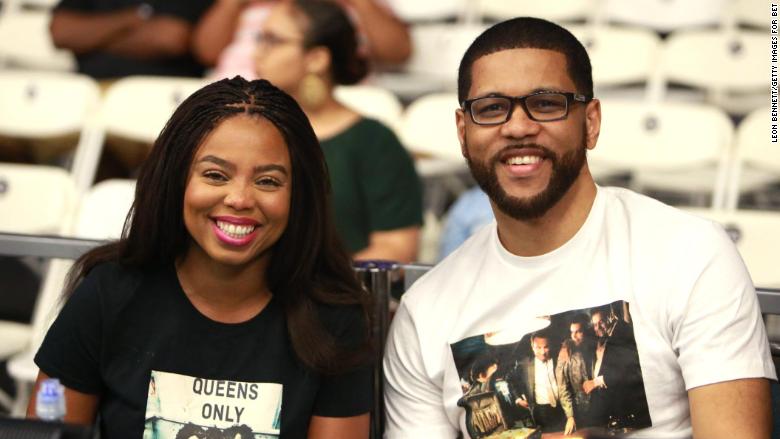 The network touted the revamp as a "format geared to fit Smith and Hill's personalities." It was widely seen as part of an effort to stay relevant in an era when younger viewers are ditching cable and sports fans are getting scores and highlights on their phones.
"The only problem is that it was literally the proverbial round peg in a square hole," said James Andrew Miller, the journalist and ESPN biographer. He said the opinionated nature of the new show came into conflict with what many at the network still thought the brand should represent.
"What you had was a show that was built on their chemistry, built on their opinions, that then slowly started to grind away at what Jemele and Michael were able to do," Miller added.
Related: This is 'SportsCenter'? ESPN is changing its flagship show
That tension manifested itself late last year in a series of controversies. First, Hill was lambasted by the White House after she called President Trump a "white supremacist" on Twitter.
Hill apologized, and ESPN released a statement that illustrated the tricky nature of her role as an opinionated anchor: "Jemele has a right to her personal opinions, but not to publicly share them on a platform that implies that she was in any way speaking on behalf of ESPN."
In October, the network suspended her for two weeks for violating its social media policy. Hill criticized Dallas Cowboys owner Jerry Jones for putting his black players in an impossible position when he threatened to bench anyone who "disrespects the flag" by kneeling during the National Anthem.
Hill finally left the show in January and moved to The Undefeated, ESPN's site about the intersection of sports, race and culture. At the time, Hill said that "deep down" she knew her role at "SportsCenter" wasn't her "calling."
On Twitter, she stressed that she asked to leave the show, not the other way around, "because of a strong desire to return to reporting, writing and commentary."
Related: Jemele Hill leaving SportsCenter to move to ESPN's 'The Undefeated'
Smith, meanwhile, has said publicly that he was "frustrated" by the way the show was handled. On an episode of Miller's sports-themed "Origins" podcast last month, Smith vented about the way he said ESPN had "muted" his chemistry with Hill.
"There was a time we weren't even talking to each other anymore," Smith told Miller. "Like, no more Michael and Jemele talking, no more of their commentary, it's just strictly live shots and analysis. That's what pissed me off so much."
Smith said that he and Hill had a "lot of reservations" about whether ESPN knew what it was signing up for when it launched "SC6."
"I don't think they truly examined what they were asking us to do," he said. "Because very early on, it was pretty clear that we were too far off the reservation, if you will."
"SportsCenter" has already begun moving back toward its traditional format, with a renewed focus on highlights and game previews. After Hill left, it dropped the "SC6" label.
The network says that pivot is working. The first eight shows of the month drew 8% higher viewership compared with the same time last year, according to statistics provided by the network.
ESPN says it will announce permanent anchors for the 6 p.m. hour at a later date. Until then, personalities like Linda Cohn, John Anderson and John Buccigross will fill in on a rotating basis.
Miller said that the failed Smith and Hill experiment got at least one thing right: personality. Now, he said, ESPN will have to figure out how it can inject energy into its legacy program during a digital age — all while navigating an world in which sports and politics have become unavoidably intertwined.
"It's getting harder and harder to do," Miller said. "I think that at some point, it's incumbent upon ESPN to come up with that formula that is going to make sense both to their on-air talent and to the viewers."
— CNN's Ahiza Garcia contributed to this report.