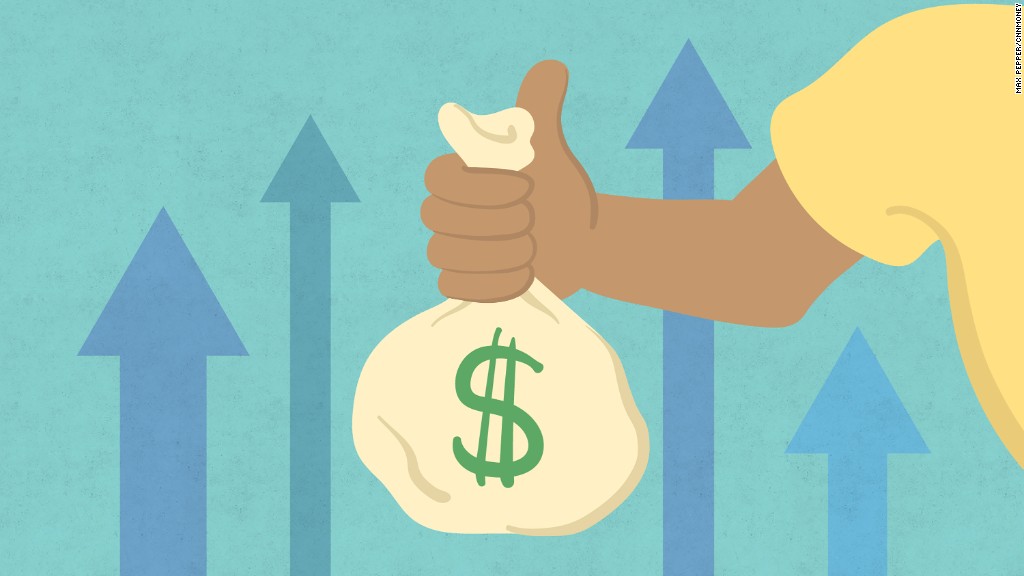 For some workers, waiting around for payday is inconvenient. For others, it's a real struggle to make ends meet. To help bridge the gap, more employers are offering workers faster access to their pay.
Tech company Instant Financial gives workers access to up to 50% of their pay each day.
Employers pay the costs, allowing workers to tap their paycheck early without paying any fees or interest.
The benefit for the employer is worker retention and recruitment.
Glenn Varner, director of operations of Hoover Foods, has had a tough time hiring for the 44 Wendy's franchises his company operates in the Atlanta area. Varner's turnover rate was 40% higher than usual, and one location hadn't received a job application in over six weeks.
He said it costs around $2,000 to hire and train a new employee. On top of that, high turnover can reduce efficiency and customer satisfaction.
After Varner put up a sign touting "Start today, get paid tomorrow," the applications came rolling in. He currently offers the early-pay benefit in 15 restaurants, with plans to use it in others.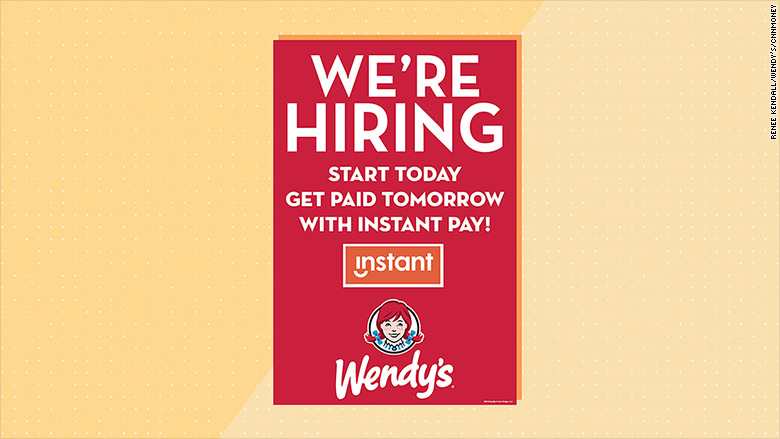 Varner said he pays $1 per person a month for the service. "That's nothing if I can keep my people with me longer," he said.
Related: Where did a chunk of my paycheck go?
It's common for workers to have to wait two weeks before getting their paychecks. That can be a long time for people struggling to get by.
The daily pay industry has been growing, companies like DailyPay, Earnin and PayActiv offer employees more control over their wages. At the end of 2017, Walmart (WMT) announced it would allow workers to access their earned pay before paychecks were cut.
"A lot of the workers work paycheck to paycheck, and for many, this is a second job. And even with the second job, some are still paycheck to paycheck," said Varner.
With Instant Financial, workers get a notification via an app, letting them know they can access up to half a day's pay to be downloaded onto a debit card. Typically, workers have access to their pay at the end of their shift, according to Instant Financial CEO Steve Barha. Workers have an hour to decide whether to tap the money. Taxes and any other benefits are deducted when employees receive their paychecks.
Instant Financial currently has around 70 clients, including some McDonald's and Hardee's franchises and Bloomin Brands, which operates Outback Steakhouse and Bonefish Grill. More than 160,000 employees are currently using the service.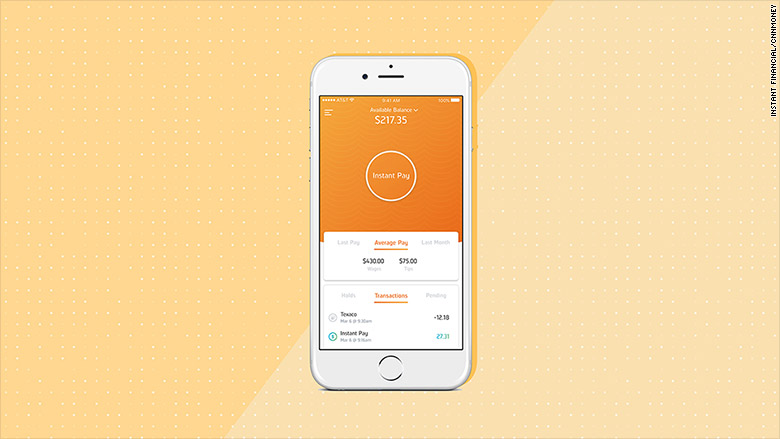 Being able to access their pay early means some of Varner's workers avoid getting hit with late payment fees or having to turn to payday lenders that charge exorbitant fees and interest.
"People are very thankful that they don't have to go and say, 'can I borrow $20 to get a tank of gas so I can come to work or get to my other job'" said Varner. "It helps their dignity that they don't have to ask for help all the time."
Related: Do you earn over $100,000 a year and live paycheck to paycheck?
On average, workers who use Instant Financial tap their paycheck early about two to three times a pay period for around $27, according to Barha.
"They aren't using the pay for impulse buys. They are buying groceries, gas and going to the pharmacy and buying medicine and diapers," he said.
Eric Williams is one Varner's employees and uses the instant pay option roughly once or twice a month. He usually pulls around $460-$480 and uses the cash injection for things like groceries or his cell phone bill.
"I only take it when I absolutely need to," the 26-year-old said. "It's really helping a lot of people out."
Barha said the company isn't pushing for workers to tap their money daily, but instead give them more control over their earnings.
"The result is happier and more engaged employees," he said. "It means a reduction in employee turnover and a reduction in employee theft while increasing employee engagement and overall customer satisfaction. When employees are happier and engaged, they sell more and waste less."