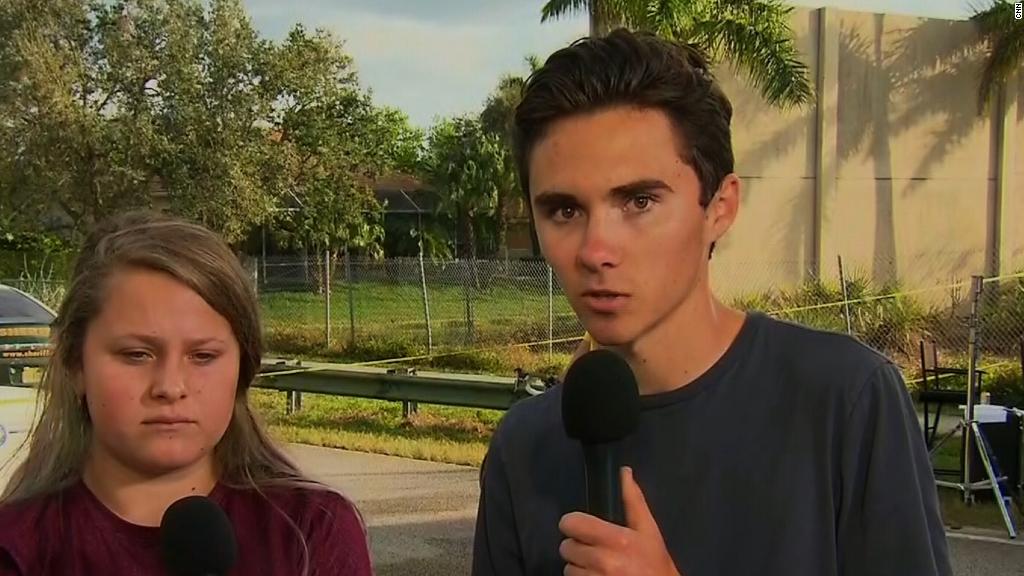 Facebook really wants to gain the trust of publishers after a contentious year of fake news and algorithm changes, as well as concerns the giant social network is squeezing out news sites.
At a panel discussion at the SXSW conference, Facebook's head of news product, Alex Hardiman, said Facebook is "redefining its relationship" with publishers. The company is experimenting with new products and services to better serve news organizations and promote accurate journalism, she said.
"As we are making the shift to quality, everything is on the table," Hardiman said on Friday. "We're having active conversations with a lot publishers, academics, and experts in the space."
Hardiman said Facebook (FB) wants to "minimize the bad" and "promote quality" so News Feed users see reliable information.
Subscribe to Pacific, our newsletter on the innovation economy
She fielded some criticism from CNN's Brian Stelter, who said at times it feels like Facebook doesn't really understand the news business. People in the audience — many of whom were journalists — cheered when Stelter raised the prospect of Facebook paying more directly for journalism.
Hardiman denied that its recent algorithm shifts are solely responsible for driving publishers out of business.
Digital publisher LittleThings shut down at the end of February and cited Facebook's algorithm changes as a main cause of its closure. Hardiman said publishers who blame Facebook for their issues are likely "abusing the system" in other ways.
Echoing statements made last month by Campbell Brown, Facebook's head of news partnerships, Hardiman said Facebook's role is to be more explicit about amplifying high quality news on the platform. It was notable that Hardiman appeared at the conference. Facebook is often criticized for having a closed-off approach, but in recent months, top executives have publicly spoken about Facebook's changing relationship with publishers.
Related: Facebook users are spending less time on the site
"For us, we historically within Facebook did not distinguish between different types of news, and that was problematic," Hardiman said. "Flattening the news meant you couldn't always tell the difference between something that was trusted and credible, versus something fraudulent."
Facebook has tweaked its algorithm to display more content in the News Feed from friends and family instead of news organizations. However, its tweaks have caused people to use Facebook less. Hardiman said on Friday its changes are an early step on a journey.
Part of redefining its relationships with news publishers may come in the form of financial support. Facebook has gobbled up large portions of digital ad revenue previously spent on news publishers, and many publishers changed their distribution models to Facebook in an effort to reach the platform's two billion users. Hardiman said Facebook is helping news organizations find sustainable business models, including investing $3 million in a publication accelerator program.
As Stelter noted, $3 million is a tiny fraction of Facebook's revenue. The company hit $13 billion in sales for the fourth quarter of 2017.
When asked about the looming midterm elections, and the potential for viral misinformation, Hardiman said "We've got our work cut out for us," but "we're making good progress."
Some of the company's actions are seen by skeptics as an attempt to avert government regulation.
Earlier this week, Facebook expanded its relationship with the Associated Press, one of the world's biggest news organizations, to fact-check political claims in all 50 states.
Facebook is still on the offensive after revelations that people had abused its platform to share disinformation and propaganda. In 2016, Russian trolls used Facebook to sow discord in the United States via fake news and viral memes. The social network is facing questions from Congress and users about whether the social network is doing enough, and whether it should be regulated.