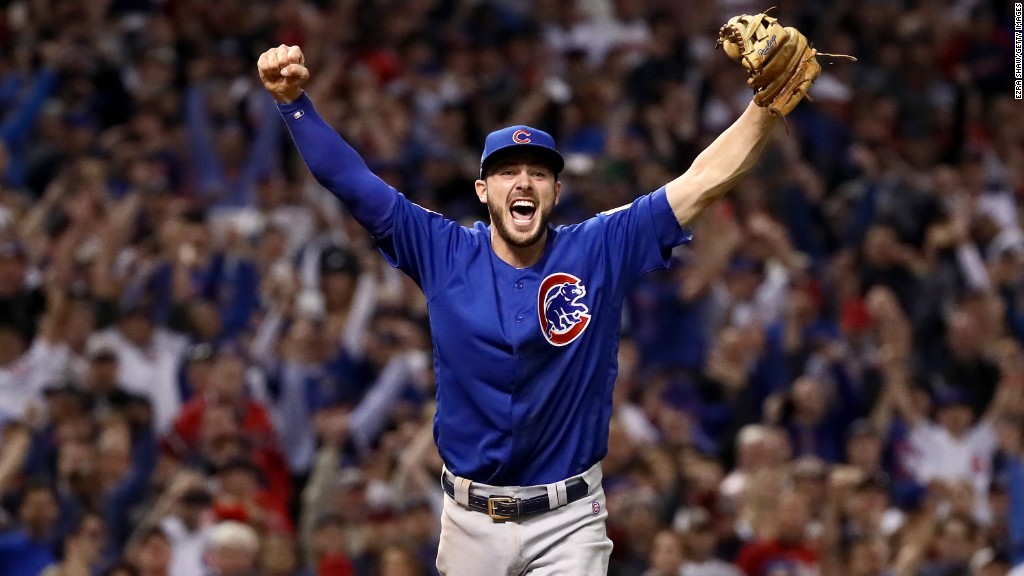 Major League Baseball is taking a major swing on the future of streaming with Facebook.
The social network announced on Friday it has retained the exclusive rights to stream 25 MLB games this season. This means if you want to watch those games on mobile, desktop or TV, you'll need to log into Facebook first.
The games will be available for free through Facebook's Watch tab in News Feeds. Facebook (FB) Watch is the site's video hub for original and live content.
The partnership will begin on April 4 with a match-up between the Philadelphia Phillies and New York Mets.
Facebook's deal consists of weekday afternoon games, mostly on Wednesdays. International audiences can watch the games directly on MLB's Facebook page.
"It is a major creative step forward in serving our diverse, passionate community of fans, who will enjoy a uniquely interactive experience watching our games on Facebook each week," said Tony Petitti, the league's deputy commissioner of business and media, in a statement.
Financial terms were not disclosed.
Related: Facebook robots may one day follow you around at home
Hours after the Facebook deal was announced, Twitter announced its own plans for a three-year with Major League Soccer to stream two dozen live matches as well as highlights.
The dueling announcements highlight the emerging arms race in the tech industry to lure users with live streaming sports events. Tech companies are willing to spend tens, if not hundreds, of millions of dollars on this effort.
The NFL partnered with Twitter to stream 10 Thursday Night Football games in 2016 for a reported $10 million. The next year, the NFL struck a similar $50 million streaming deal with Amazon.
Facebook previously bid $600 million for the global TV and digital rights to stream cricket games from India's Premier League for five years. But it was beat out by Star India, owned by 21st Century Fox.
The latest MLB deal expands on a growing partnership between Facebook and the league. Last year, the MLB streamed one Friday game a week, but it wasn't exclusive to Facebook.
The MLB Network is handling the games' production and will debut a new graphics package "designed for intuitively watching, sharing and interacting on Facebook."
Although the games are not the playoffs or the World Series, analyst Lee Berke told CNN it shows Facebook is becoming a major media competitor.
"The deal is meant to establish skills and resources for Facebook to potentially bid on larger games with the MLB and other properties," Berke said. "It doesn't stop here."
-- CNN's Seth Fiegerman contributed to this report