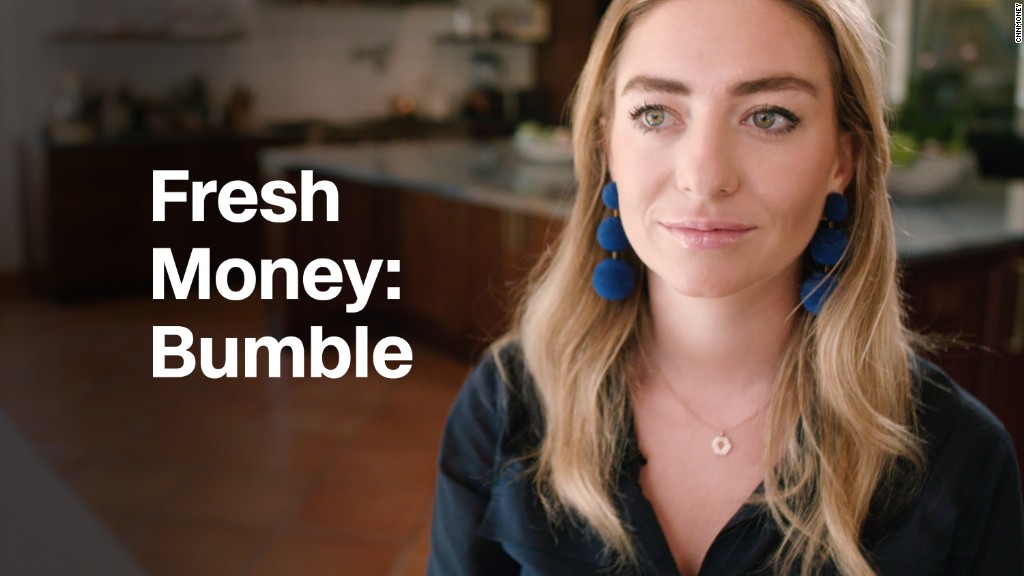 Bumble CEO Whitney Wolfe Herd pays no mind to her biggest competitor and former employer: Tinder.
"I actually don't think about Tinder," said Wolfe Herd in a conversation with journalist Gayle King at the annual SXSW festival. Wolfe Herd launched Bumble as a female-friendly dating app in 2014 after previously working at Tinder. She left the company in 2014 after alleging sexual harassment and discrimination.
The case was settled but the lawsuit detailed verbal harassment including being repeatedly called a "whore" — something King mentioned during the event. Wolfe Herd said that there's no ill will toward her former employer.
"I don't believe revenge is part of my agenda. I'm a firm believer that just like hate spreads hate, love and kindness spread love and kindness. We're doing our own thing," said Wolfe Herd, who is based in Austin, Texas, where the SXSW festival is taking place.
Last month, Tinder confirmed it will launch a setting that makes it possible for women to interact only with the men they message first. The move has long been the differentiating factor between Tinder and competitor Bumble.
Wolfe Herd declined to talk about any conversations — past or present — with Match Group, the parent company of Tinder. It's been widely reported that Bumble once turned down a buyout offer from Match Group. Match Group was reportedly still interested in Bumble's business as recently as November of last year.
Match Group said it doesn't comment on mergers and acquisitions speculation.
She said she had no intention of ever starting her own dating app. "What I originally wanted to do with Bumble is rewrite the Internet," she said, adding that she thought there was room for a social network that spreads kindness and creates good social behavior. Wolfe Herd has previously talked about being harassed online following the Tinder lawsuit.
The existing social media behemoths — Facebook (FB), Twitter, (TWTR) Instagram, Snapchat (SNAP)— weren't built by women, she noted.
This week, Bumble banned pictures of guns in profile pictures on its platforms. It has already banned shirtless selfies and misogynistic language. Wolfe Herd said she's gotten a lot of backlash for the gun decision but is not concerned about alienating anyone.
"This is not a place for violence, for us to highlight violence. That's us saying — that doesn't live here," she said. "We will always put our values before our bottom line."
Bumble expects to bring in $150 million from paid subscriptions this year, Wolfe Herd said, noting that 45% of paying users are women.
— Correction: An earlier version of this story misstated when Whitney Wolfe Herd left Tinder.