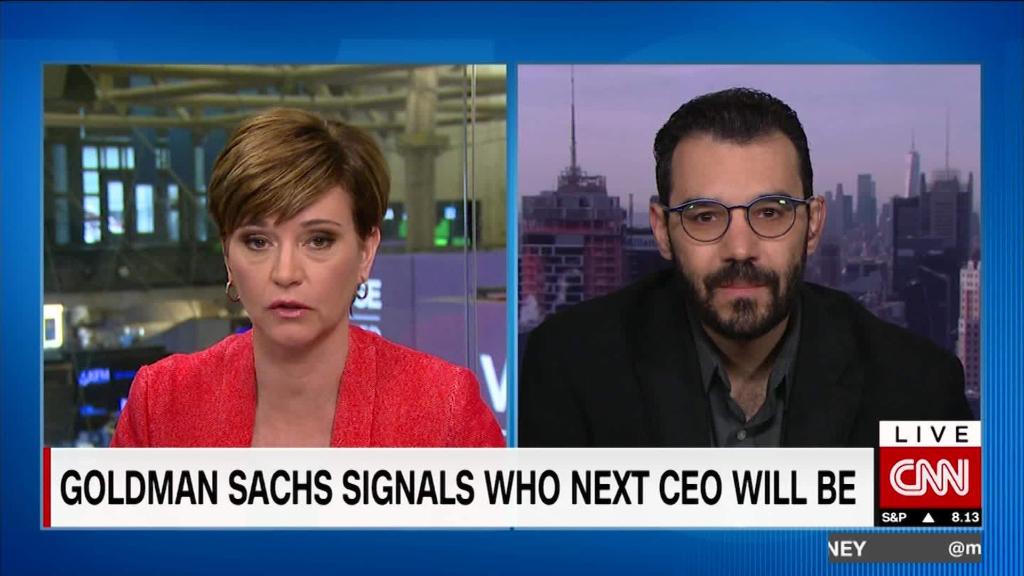 Goldman Sachs has apparently chosen an heir to Lloyd Blankfein.
The Wall Street firm revealed on Monday that co-president Harvey Schwartz, a potential successor to Blankfein, will retire next month after 20 years.
Schwartz's retirement paves the way for veteran executive David Solomon to take over for Blankfein when the longtime CEO eventually steps down from Goldman Sachs (GS). Solomon and Schwartz, the bank's co-chief operating officers, were in an internal competition for the top job.
"I look forward to continuing to work closely with David in building our franchise around the world, serving our expanding client base and delivering strong returns for our shareholders," Blankfein said in a statement.
On Friday, The Wall Street Journal reported that the 63-year-old Blankfein is preparing to step down as soon as the end of the year. He has served a dozen years at the top of Wall Street's most powerful firm.
However, Goldman Sachs has not commented on that report and its statement on Monday made no mention of Blankfein's plans.
Blankfein himself made a cryptic reference to the news on Twitter, saying it's "WSJ's announcement...not mine." He added, "I feel like Huck Finn listening to his own eulogy."
Related: Blankfein: Economy is 'higher' under Trump than if Clinton won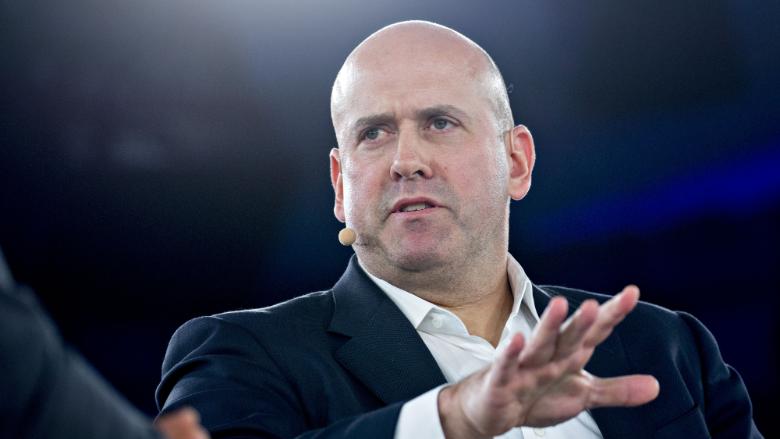 Schwartz has been co-president and chief operating officer since January 2017. Before that, he served as Goldman's chief financial officer and quarterbacked the firm's transition to tougher regulation. Schwartz came up through Goldman's trading business, where he played a central role during the 2008 financial crisis.
"Harvey has been a mentor to many, and his influence has made an indelible impact on generations of professionals at Goldman Sachs," Blankfein said.
By contrast, Solomon has an investment banking background. He co-led the powerful investment banking division for a decade before he was promoted at the end of 2016.
Solomon doesn't sound like your typical bank CEO. The 55-year-old spends his free time as a DJ at nightclubs and doing yoga with his adult daughter, according to a profile in The New York Times.
Prior to joining Goldman Sachs, Solomon worked at Bear Stearns, where he helped run the now-defunct investment bank's junk bond business. Solomon ended up taking a demotion to join Goldman Sachs, a bet that now seems to have paid off in spades.
If Solomon does inherit the CEO job from Blankfein, he may have his work cut out for him. Goldman's trading business has stumbled and its stock price is badly trailing rival Morgan Stanley (MS) as well as big banks like Citigroup (C) and Bank of America (BAC).