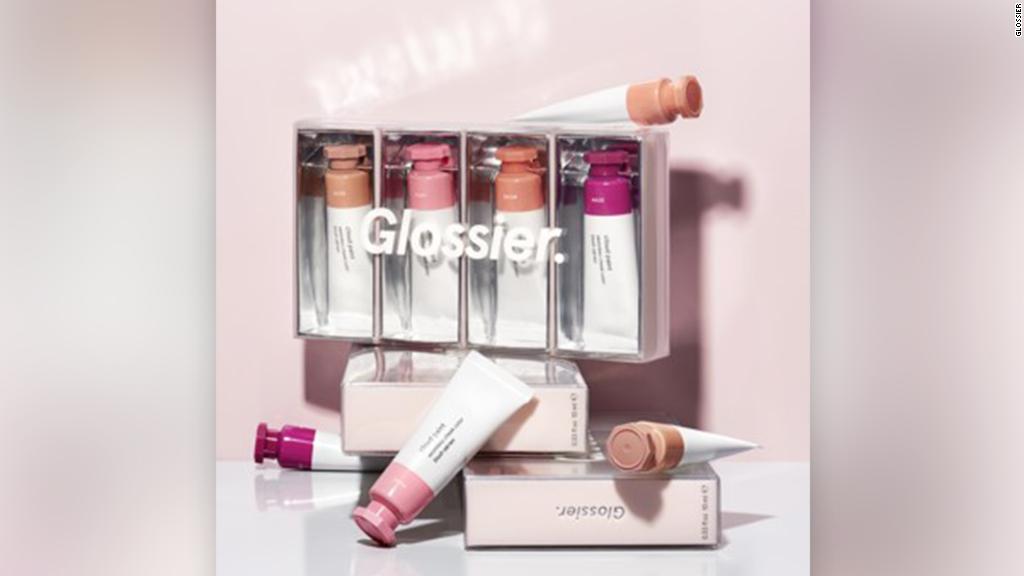 She's become one of the beauty industry's biggest disruptors.
Emily Weiss, the 32-year-old founder and CEO of Glossier, isn't relying on celebrity endorsements to get her product out there. Instead she's harnessing the power of social media and encouraging customers to share their thoughts and experiences.
Weiss is also challenging the images of perfection so often portrayed by legacy brands like L'Oreal and Estee Lauder, which have long relied on perfectly airbrushed models and Photoshopped celebrities to appeal to customers. Glossier takes a different approach, promoting a more natural self-image.
"Our core value that really permeates everything we do, and I think that our community would echo back to us, is how inclusive Glossier is, and beauty historically, and in many ways fashion, has been built around exclusivity," Weiss tells CNN's Poppy Harlow in a new episode of Boss Files.
That's apparent in Glossier's recent ad campaign, where the brand features nude women of varying shapes, sizes and ages.
"Who am I or anyone else to tell a woman, you know, what, how they should look?," says Weiss. She points to Kim Kardashian West, who has publicly hailed Glossier's products (without paid endorsement) and is well-known for her contouring makeup techniques.
Related: Bank of America's Anne Finucane The 'hippie' turned bank exec
"I am all for, you know, women having the freedom to look however it is that they want and if that means using 42 makeup products and spending an hour and a half on their makeup in the morning, to judge that person is incredibly anti-feminist," she says.
Glossier launched online in 2014 with just four products. It has since expanded to a full line of skincare, makeup, body and fragrance products.
The brand has become a cult-like hit with Millennials. There are more than two million unique visitors a month to the brand's beauty blog, "Into the Gloss," which Weiss launched first in 2010 in order to connect with women about their daily beauty routines and learn about what products they want.
Weiss believes we're living in the "social media era" and customers sharing with other customers is key to the company's success.
"At Glossier, we have always believed that every single one of our customers is an influencer," she says. "The brands of the future are going to be co-created."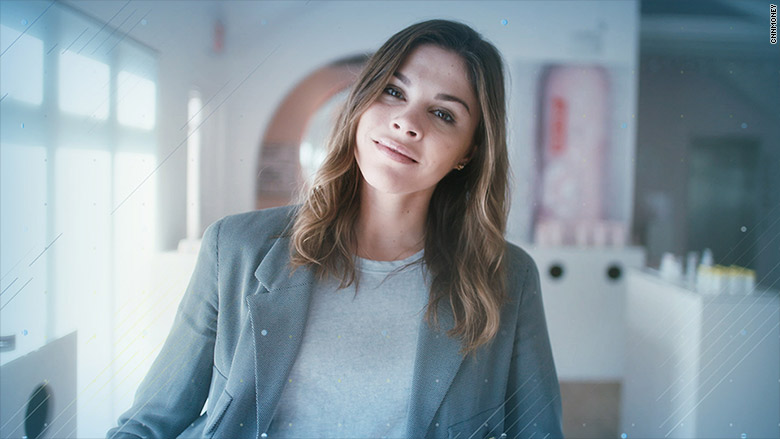 Glossier's products are packaged in resealable pink bubble wrap with emoji-like stickers for customers to share on their social media accounts. Prices are made to be affordable and accessible, ranging between $12 and $38.
"What I love about beauty is that because so many women can participate in it," Weiss says, "It's much easier to get a $12 Glossier 'Balm Dotcom' than it is to get a $3,000 Gucci handbag. It really turns into this connective tissue between women."
Glossier now has more than 150 employees and has expanded abroad, with offices in London and Montreal.
The company just closed a Series C round of funding, raising $52 million. That brings the start-up's total funding to $86 million.
Related: Mellody Hobson on race: We must be 'color brave'
Weiss is a rarity. Just 2% of female-led start-ups have received venture capital dollars, according to Pitchbook.
As a young female entrepreneur, she has described her experience raising capital as "pitching to a lot of dads." She recognizes there needs to be more women in the male-dominated world of venture capital, but acknowledges those "dads" are some of the "best partners I could ever ask for."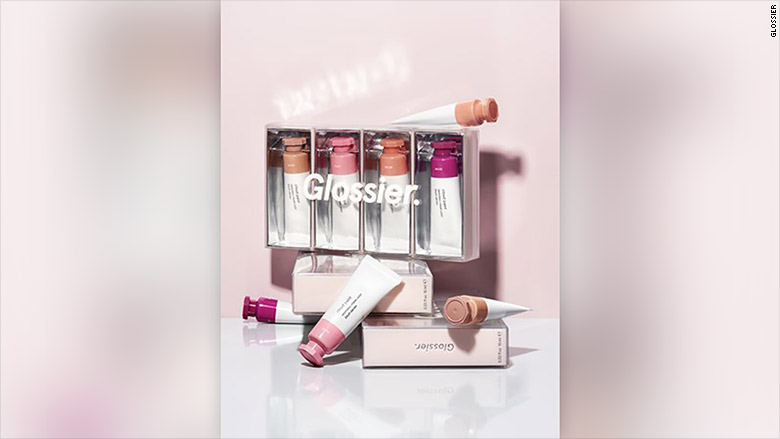 When it comes to leveling the playing field, Weiss calls power a "loaded word." She says the word empowerment is "outdated" and today "there's a different way of being in power and particularly as a woman that has to do with soft skills."
For her, she believes it was a great benefit that she did not have a typical MBA business background. She says her art school degree from New York University helped her identify the value of a brand and its customers.
So how does she define success today? By "making people happy," she says.
"This is about using beauty as a tool and a conduit to connect with other people," she says, "We're building an ecosystem for women to co-create the first beauty, massive beauty company. Really the biggest beauty company of this next century. So it's a very exciting time for us."