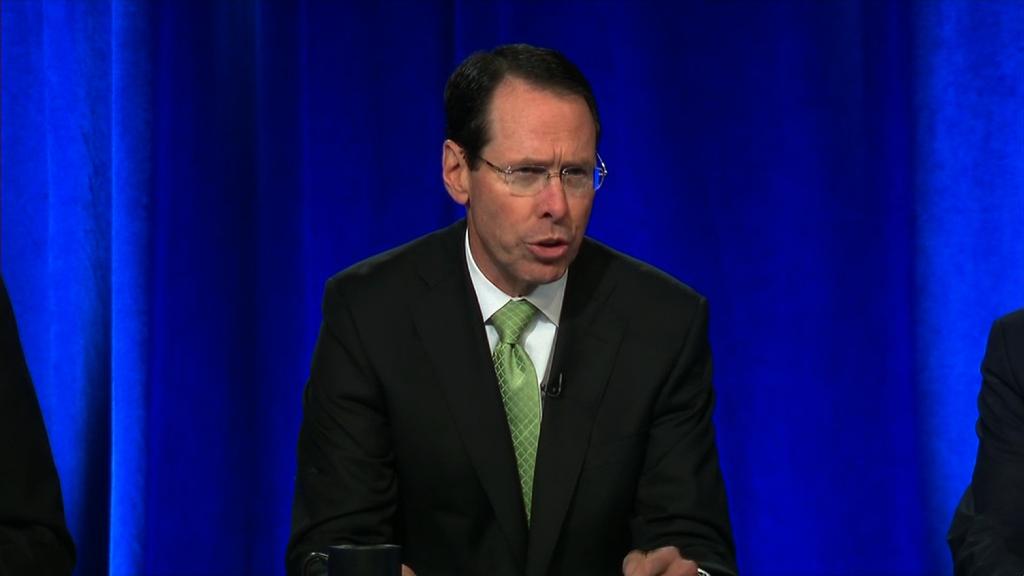 A federal judge has rejected a Justice Department motion to limit evidence AT&T can present in its defense of its proposed purchase of Time Warner, which is set to go to trial next week. As a result of the ruling, AT&T gets to keep one key element of its argument for the deal, after previously losing another significant fight over its planned defense.
In a motion filed Tuesday, the government asked the court to exclude evidence of a November 2017 offer from Turner (a division of Time Warner that includes CNN, TBS, and TNT) to distributors including cable and satellite companies.
The offer says that, for seven years after the purchase's closing, distributors could invoke arbitration if they are unable to reach a "satisfactory distribution agreement for Turner networks," and additionally forbids Turner from blacking out any of its channels on a Turner distributor during the arbitration process, a common tactic in such disputes.
Related: AT&T drops political bias defense in Time Warner deal suit
The Justice Department sued to stop AT&T's $85 billion takeover of Time Warner last November, arguing it would harm consumers by raising prices and would stifle competition.
To that end, the government plans to principally argue at trial that the resulting merged entity could threaten to withhold Time Warner's television networks, and/or demand higher prices from distributors.
AT&T will now point to its arbitration offer as evidence that prices would not increase. Turner made this offer in order to guarantee that distributors -- and thus consumers -- would not face higher subscription fees once AT&T acquired Time Warner, at least for a time. NBCUniversal and Comcast signed a consent decree with similar terms when the Justice Department signed off on Comcast's purchase of NBCUniversal in 2011.
At trial, the government plans to offer an expert economist who will testify that consumers could face prices up to $0.45 per month higher if the deal goes through. Now, with AT&T allowed to present evidence that it extended its offer to distributors in November 2017, it is likely to argue the expert witness' predictions are moot.
On Friday AT&T indicated in a pre-trial brief that it was dropping a political bias defense, and would not bring up critical comments that President Donald Trump has made about CNN and about the deal to argue that the government is unjustly targeting the purchase. AT&T dropped that argument in part because the judge had ruled the government did not need to produce any evidence logs of communications between the White House and the attorney general or between the attorney general and the antitrust division related to the companies involved.
The trial is scheduled to start March 19.