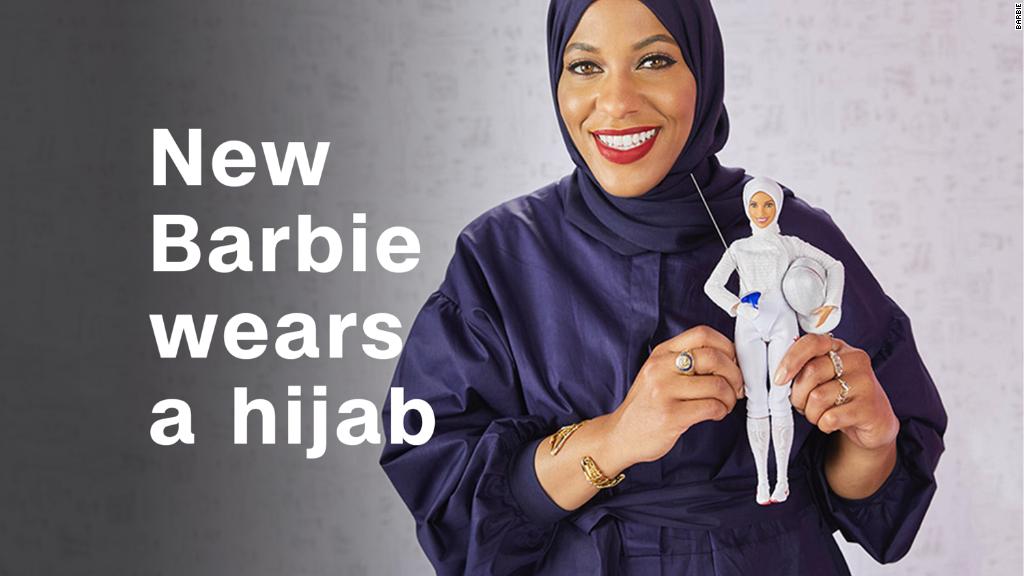 Now more than ever, Mattel needs Barbie.
The struggling toy maker is facing several challenges, including the impending death of Toys "R" Us, stiff competition from Hasbro (HAS) and an unpredictable market.
Any day now, bankrupt Toys "R" Us could close all of its US stores. That's a tough break for Mattel (MAT), which sold 14% of its products to the retailer in North America last year, according to Susan Anderson, an analyst with B. Riley FBR.
Mattel (MAT) shares plunged 7% when the news was announced on Friday.
The toy manufacturer will have to rely on its small handful of powerful brands, including Hot Wheels and Fisher-Price.
But Barbie, the company's best-known toy, will be crucial to Mattel's future.
"It's vital for the success of Mattel to have a healthy Barbie," said J.P. Eggers, associate professor of management and organizations at NYU Stern. "If Barbie is not a healthy brand, Mattel 's got virtually nothing to make them successful."
Related: Toys 'R' Us could go out of business. That's bad news for Lego and Barbie
Barbie, explained Eggers, is Mattel's most marketable property. It's "just like Mickey Mouse and Spiderman."
Mattel has built TV shows around Barbie. The doll's accessories include shoes and outfits, dream houses and cars. And Barbie styling heads let kids braid her hair and adorn her with makeup.
But for Barbie to thrive, she needs to shed her old-school image.
The iconic doll has long been criticized for presenting unrealistic standards of beauty to young girls. And Mattel has taken some serious missteps over the years. In the 1990s, for example, the company caught flak for a talking Barbie that uttered the phrase "math class is tough."
Related: 5,300 jobs at risk as two big UK retailers collapse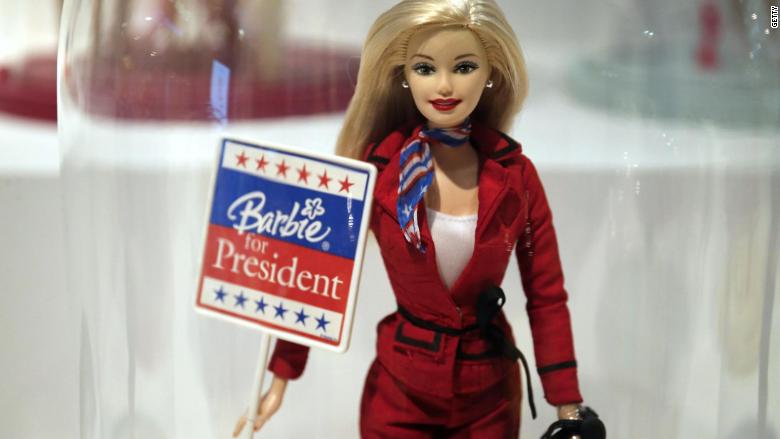 Recenty, Mattel has worked to transform the impossibly-proportioned bombshell into to a symbol of female empowerment.
Today, Barbie comes in a variety of shapes and sizes. She has different job opportunities, like president and vice president. She wears a hijab. She represents role models from Frida Kahlo to Chloe Kim. Even her boyfriend, Ken, got a makeover.
Lisa McKnight, General Manager of Barbie, said in February that Mattel is trying to "change the perception and trajectory of the brand."
"They're staking a big part of their long-term survival on the ability to take Barbie into a new [era]," said Americus Reed, professor of marketing at Wharton.
Reed pointed to a 2015 commercial as a turning point for the brand. The "Imagine the Possibilities," campaign, which shows little girls as professors, vets and business leaders, was a hit.
"It was the first time that there was a conversation around how to take Barbie as a brand from the stereotypical, unrealistic, aspirational [supermodel] ... to something that could be more of a symbol of empowerment," he said.
People started to see Barbie in a new light, and put her back in the cultural mainstream — where Mattel needs her to be.
"To inspire and nurture the limitless potential in girls is not only powerful, but highly relevant in today's cultural conversation," McKnight said.
It's not easy for brands to strike the right tone when engaging with a social cause, however.
Companies need to build up goodwill among consumers before shoppers start to trust them, Reed said. A wrong move could be a setback.
"You have to change slowly," Reed added. "So that when you have those conversations, people take you seriously."
— CNN's Paul R. La Monica contributed to this report.