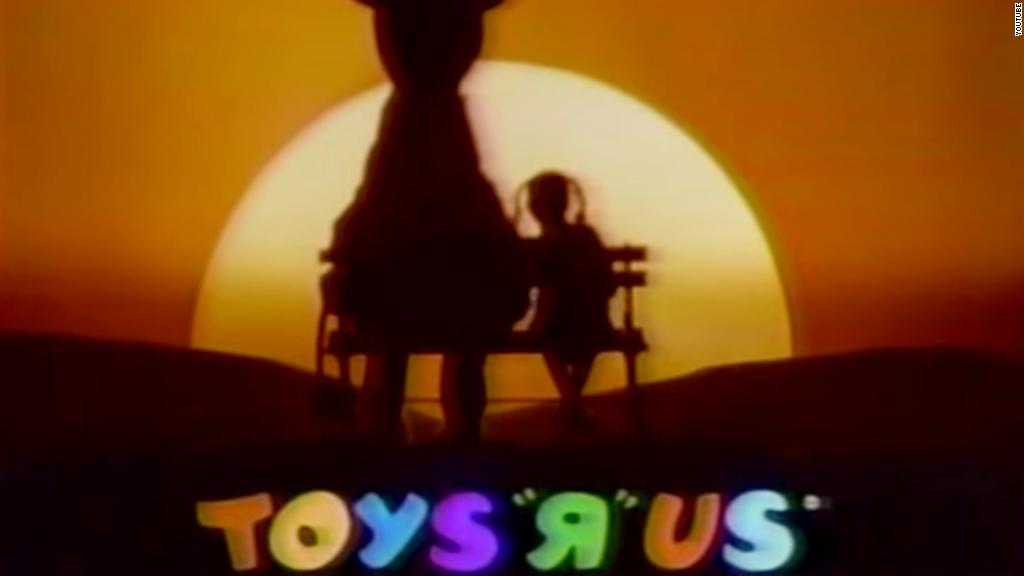 Linda Kaplan Thaler wasn't entirely sure how her Toys "R" Us jingle would go over at first.
It was the early 1980s and she was a junior copywriter at the J. Walter Thompson ad agency, which was tasked with inventing a catchy tune for the toy company. The song that Thaler whipped up used a slogan — "I'm a Toys 'R' Us Kid" — co-created by James Patterson, the future crime novelist who at the time was a colleague of hers.
"I didn't know if it was good enough," Thaler said. But her boss encouraged her to make the pitch. "He said, 'Well, I can't stop singing it.'"
As it turned out, neither could the rest of the country.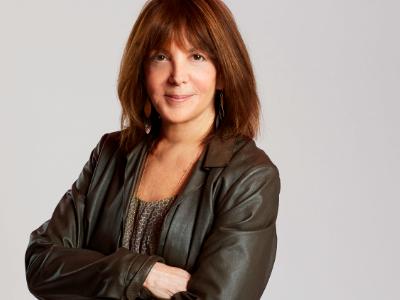 A source familiar with the matter told CNNMoney on Wednesday that Toys "R" Us plans to close or sell all its stores in the United States. The company's CEO, David Brandon, notified employees earlier in the day, according to an earlier report by The Wall Street Journal.
But Thaler's "I'm a Toys 'R' Us Kid" remains one of the most enduring jingles in retail history. The song was part of a childhood soundtrack for many who grew up in the '80s and '90s: "I don't want to grow up, I'm a Toys 'R' Us kid. There's a million toys at Toys 'R' Us that I can play with."
Speaking to CNN on Monday, Thaler called the store a "breeding ground for a lot of toys that may not have had a chance anywhere else."
"It saddens me," she said of the most recent reports about the company. "[It] would be a very sad chapter in the Toys 'R' Us history, which has had just a long and fruitful life as a wonderful store."
Thaler, who is still an advertiser and consultant, has since created a jingle for Kodak and co-wrote a tune for the former Northwest Airlines with her husband. Her advertising agency, the Kaplan Thaler Group, was also behind the Aflac duck.
But she said that Toys "R" Us was her first major national campaign.
"I wanted it to be something that everybody could sing — especially kids," Thaler said, adding that she composed the piece on a toy piano to help her imagine the way a child might sing. "I felt that if kids could sing it, that's like free advertising."
Thaler said the agency realized how far the tune had carried not long after the campaign launched. While she was walking down the street one day, she overheard a mother chastising her young son for crooning the melody.
"She said, 'If you don't stop singing that jingle, we're never going to catch the bus to school,'" Thaler said. "I could hear him singing the song, and I just cracked up, you know?"
Related: Toys 'R' Us could go out of business. That's bad news for Lego and Barbie
Thaler said that she's even heard the song when she does public speaking engagements in other countries, adding that audiences have sung it back to her in their native languages.
"Until then, I had no idea how many countries around the globe aired the jingle," she said. "I suppose the idea of never wanting to grow up is a universal wish."
Even in the midst of its financial troubles, the company's management still seems to remember the tune fondly.
Brandon, the chairman and CEO, invoked the nostalgic tune as part of a statement submitted to the bankruptcy court last September.
"Toys 'R' Us delivers children their biggest smiles of the year," Brandon wrote. "Toys 'R' Us gives parents, in turn, who used to be Toys 'R' Us kids, an opportunity to fulfill their children's wildest dreams."