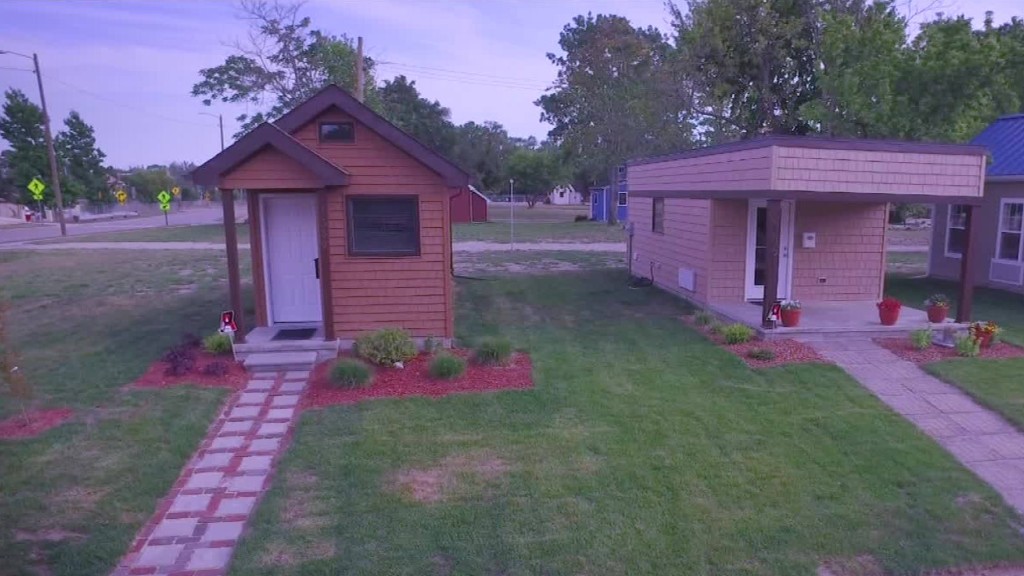 The Federal Reserve is expected to raise interest rates again next week, which could push mortgage rates up and make it more difficult for Americans to afford a house.
But don't tell that to investors in Zillow, the online real estate marketplace that people obsessively check for estimates on how much their home is worth. Shares of Zillow (Z) are up almost 40% this year and trading at an all-time high.
Zillow did report strong revenue and profit growth last month. Ad sales from real estate brokers were solid, and more people used Zillow and other sites the company owns, most notably Trulia and StreetEasy.
Still, it's curious that Zillow is doing so well at a time when more alarm bells are ringing in the housing market.
Shares of many other housing-related companies have pulled back. The somewhat misnamed SPDR S&P Homebuilders ETF (XHB) is down 5% this year. This fund owns the stocks of builders such as Lennar (LEN) and Toll Brothers (TOL), but also retailers such as Home Depot (HD) and Lowe's (LOW), appliance maker Whirlpool (WHR) and the bedding company Tempur Sealy (TPX).
Even Zillow's senior economist is warning that the best times may soon be over for the housing market.
Related: The risk lurking in the US mortgage market
Aaron Terrazas published a report Tuesday titled "Rising Mortgage Rates Threaten Housing Affordability and Inventory."
Terrazas said both current and would-be homeowners would notice a "sustained upswing" in mortgage rates, hurting affordability in big cities and complicating the decision on when and whether to move.
The average rate for a 30-year fixed mortgage is about 4.6% nationwide, according to Bankrate. If that rate rises to 5% by year's end, it would make homes less affordable in 17 of the nation's top 35 housing markets, Terrazas wrote.
Zillow CEO Spencer Raskoff also said on CNBC earlier this month that he expected the increase in home prices to slow over the next year because of fewer homes on the market.
Other experts are noting that the inventory problems in housing are real and could hurt home sales. Younger people may decide to keep renting or live with their parents instead of buying their own house.
The National Association of Realtors said in a report Wednesday that Millennials are finding it tougher to buy a home.
"Inventory constraints and higher housing costs kept their overall activity subdued and prevented some from leaving the more affordable confines of their Gen X and baby boomer parents' homes," the association said in its report.
This isn't exactly an apocalyptic forecast for housing. Few are predicting another 2008-esque collapse.
But it's a bit odd that a company like ZIllow is zigging while most other housing-related stocks are zagging. If the overall housing market does slow, it's reasonable to think that Zillow's ad sales from brokers — and its red-hot stock price — could cool off, too.