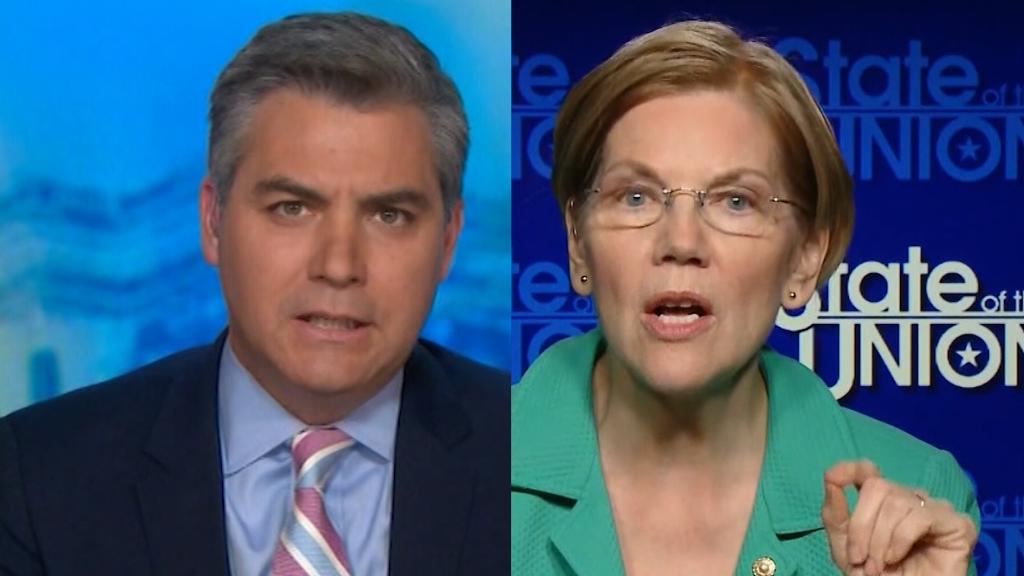 Nearly a decade after the financial crisis, the Senate advanced the most significant changes yet to the 2010 Dodd-Frank regulatory reform law.
The bipartisan bill, crafted by Senator Mike Crapo, the top Republican on the Senate Banking Committee, passed 67-to-31 on Wednesday. It would benefit thousands of community banks and dozens of regional lenders, who argue the rules have crimped lending and held back the economy.
But the bill would reach much further. It would also loosen regulations for mortgage lenders, expand access to free credit freezes for Americans who are worried about identity theft, and change the rules for student loan defaults.
The bill still needs to be reconciled with House lawmakers before it goes to President Trump.
Here's a summary of the changes that could be in store for US banks and consumers.
Too big to fail
The bill would raise the threshold at which banks are considered too big to fail. That trigger, currently set at $50 billion in assets, would rise to $250 billion.
That would leave only a dozen US banks — including JPMorgan Chase, Bank of America and Wells Fargo — facing the strictest regulations by the Federal Reserve.
It would shield more than two dozen midsize banks from some Fed oversight. Institutions such as Zions Bancorp, BB&T and SunTrust would no longer be required to have plans to be safely dismantled if they fail. And they would have to take the Fed's bank health test only periodically, not once a year.
Related: The risk lurking in the US mortgage market
Custody banks
Two large custody banks, State Street and Bank of New York Mellon, would also be spared from a rule that forces them to hold millions of dollars of capital to protect against losses.
Custody banks draw money from hedge fund clients, not Main Street customers. They have argued that they shouldn't have to meet the same post-crisis rules as the biggest Wall Street banks.
Citigroup and other lenders have been lobbying lawmakers to broaden the exemption to win a break for themselves, too.
Although the bill doesn't offer big Wall Street banks relief, the Congressional Budget Office last week estimated there's a 50% chance that the Fed will relax the rule for Citigroup and JPMorgan after lawmakers pass the bill.
Foreign banks
The American operations of big foreign banks such as Deutsche Bank, BNP Paribas and Banco Santander won't get the reprieve they were hoping for.
A last-minute change to the bill put to rest the question of whether those banks would get the same break as small and regional US banks from annual stress tests and other requirements.
Democrats had sharply criticized the initial version of the bill for freeing foreign banks that have harmed consumers in the past.
Senator Sherrod Brown, the top Democrat on the banking panel, has repeatedly criticized the bill for providing relief to Spain's Santander, which repossessed cars from 1,100 American military service personnel.
Related: Fed's Powell sees 'no evidence' the US economy is overheating
Volcker Rule
Community banks with less than $10 billion in assets would no longer have to comply with the so-called Volcker Rule. The rule bars financial institutions from making risky bets with money that is insured by taxpayers.
Mortgage discrimination
Banks that originate 500 or fewer mortgages each year would no longer have to collect racial data on their loans.
Under a 1975 law, financial institutions are required to report the race, ethnicity and ZIP codes of borrows so regulators can make sure they aren't discriminating in lending.
What's more, banks with $10 billion or less in assets would no longer have to abide by strict mortgage underwriting standards prescribed in the 2010 law. That is as long as they don't sell the loans on their books to Wall Street.
Those underwriting standards were meant to ensure that banks only gave loans to people who could pay them back. But smaller banks found it too big a burden to comply with those rules.
The bill would also allow sellers of mobile homes to steer customers to their own lending divisions. That would help Clayton Homes, part of Warren Buffett's Berkshire Hathaway conglomerate.
Related: Democrats demand Equifax extend protection for consumers
Credit freezes
The reporting agencies Equifax, Experian and TransUnion would be required to freeze and unfreeze Americans' credit reports for free. That would be a reprieve for millions of Americans whose data was exposed in the breach of Equifax, disclosed last year.
Those companies would also have to offer free credit monitoring to active-duty members of the military.
Related: The Senate will vote to make credit freezes free for everyone
Fighting identity fraud
Banks would be able to verify the authenticity of an applicant by matching their names, dates of birth and Social Security numbers to an electronic signature. Today, banks are required to use a physical signature.
That provision is aimed at combating criminals who try to create fake identities to obtain credit.
The Social Security Administration would be required to update its system, giving financial institutions the ability to quickly validate personal data.
Student loan default
Lenders would no longer be able to declare that a student loan is in default when a co-signer dies or declares bankruptcy.
Some lenders have begun revising their student loan contracts to ensure people are not immediately placed in default in the event of a death. Similar auto defaults have left borrowers with no choice but to repay the full balance or risk ruining their credit.