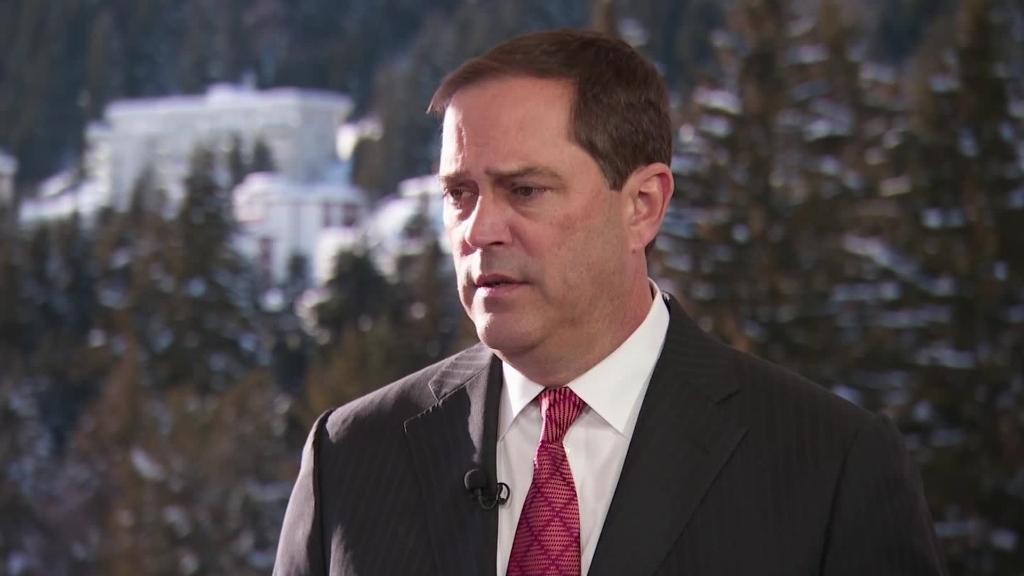 Cisco is partying like it's 1999.
Before the dot-com meltdown, Cisco was on top of the tech world. Former Cisco Systems CEO John Chambers was a Wall Street and Silicon Valley rock star, and investors hung on his every word.
Many thought Cisco (CSCO), which was worth nearly $560 billion in March 2000, would one day be the first company to hit a trillion dollar market valuation.
That didn't happen. Cisco made a series of acquisitions that didn't pan out and strayed a little too far from its roots as a seller of tech networking equipment -- routers and switches for big companies. It tried to become a consumer gadgets leader. Cisco's shares plunged along with the rest of the tech sector when the bubble burst.
Chambers, after a 20-year run as the head of Cisco, stepped down as CEO in 2015 and retired as chairman at the end of last year. Chuck Robbins took over as CEO and is now chairman too.
Now Cisco is back on top in tech.
Cisco shares are up nearly 20% this year, making it the best performer in the Dow. The company said last month that it reported actual sales growth in its most recent quarter -- the first increase in revenue in two years.
Cisco is also taking advantage of lower corporate tax rates on foreign-held cash.
Cisco announced in its earnings report that it will bring back, or repatriate, $67 billion in overseas cash to the US and will use a big chunk of it to raise its dividend and buy back its own shares.
Related: Cisco set to return mountain of overseas cash to US
Investors clearly love the dividend hike and share buybacks, which help boost earnings per share. But Cisco has also been able to get back on track by returning to its roots.
Cisco has invested more in the core networking business. In fact, Robbins touted in Cisco's latest earnings call that its Catalyst 9000 family of switches is the fastest growing product in the company's history.
Cisco has also focused more on cybersecurity lately -- an increasingly important business where hack attacks are increasing and getting bolder.
The company has made big investments, and acquisitions, in the burgeoning worlds of cloud computing and artificial intelligence as well.
Cisco bought cloud software firm BroadSoft and AI monitoring manager AppDynamics in the past two years.
So it's not as if Cisco has been pinching pennies under Robbins. But his deals may wind up being more successful than the ones Chambers did.
Related: Robbins takes over at Cisco from Chambers
Cisco bought cable set-top box market Scientific-Atlanta for nearly $7 billion in 2005...and sold it for just $600 million ten years later to French telco equipment firm Technicolor.
It also bought Linksys, the maker of routers for home networks, in 2003 for $500 million -- and sold it in 2013 to Belkin. Terms of that deal were not disclosed but it has been reported that it was less than $500 million.
And remember Flip Video? The hot for a couple of seconds camera that let you easily shoot videos and upload them to YouTube?
Cisco bought Flip Video maker Pure Digital for about $600 million in 2009 -- just as more consumers were starting to buy iPhones and Android devices that also made it seamless to record and post videos. Cisco wound up killing off the Flip in 2011.
Cisco investors are clearly betting that the spending spree by Robbins will work out better.
As for that $1 trillion market cap hope? Cisco is still a giant, worth more than $200 billion.
But it's been passed by Apple (AAPL), Google owner Alphabet (GOOGL), Amazon (AMZN), Microsoft (MSFT) and Facebook (FB) on the road to $1 trillion.