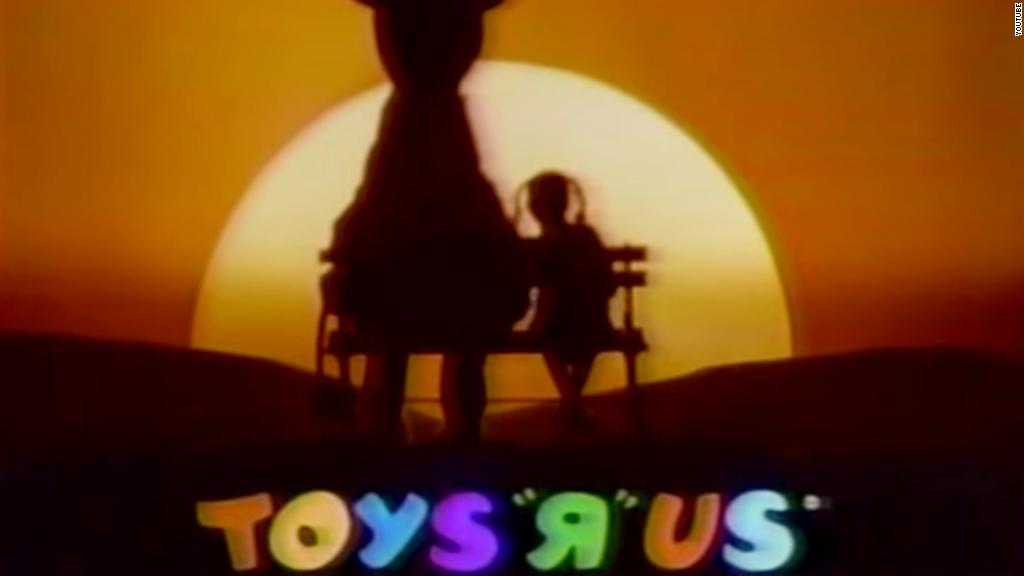 Looking to buy a toy for your kids? You'll probably have to shop at a retail Goliath like Amazon, Walmart or Target.
Now that Toys "R" Us is closing all its US stores as well as its stores in the UK, specialty toy retailers are pretty much extinct.
KB Toys, founded in 1922, went out of business in 2009. Toys "R" Us actually bought the rights to the KB Toys brand name and its website later that year.
Etoys went bankrupt in 2001, just two years after the online toy retailer went public in 1999 during the peak of dot com mania. Shares soared at first but ultimately tanked as the tech bubble burst.
The company's assets were bought and sold numerous times before being acquired in 2009 by -- you guessed it -- Toys "R" Us.
Related: We asked for your Toys 'R' Us memories. Hundreds of you replied.
FAO Schwarz, famous for its gigantic flagship New York City store -- the one where Tom Hanks and Robert Loggia played/danced "Heart and Soul" and "Chopsticks" on the floor piano in "Big" -- closed the Fifth Avenue location in 2015.
Toys "R" Us bought FAO Schwarz in 2009 but it was later sold to consumer products company ThreeSixtyGroup in 2016.
FAO is now mainly selling toys online, but the company plans to open a new store in New York City's Rockefeller Center in time for this year's holiday season. It also just announced a partnership this week with Hudson Group to open toy shops in airports by the end of 2019.
Related: Amazon didn't kill Toys 'R' Us. Here's what did
So there's perhaps a faint pulse for some brick and mortar toy stores.
But the demise of Toys "R" Us and just about every other national toy chain means that consumers -- and big toy makers like Hasbro (HAS), Mattel (MAT) and Hatchimals owner Spin Master -- are at the whims of giant big box retailers and, to a lesser extent, Amazon (AMZN).
Hasbro and Mattel each generate nearly a third of their sales from Walmar (WMT)and Targe. (TGT)They also got about 10% of their revenue from Toys "R" Us.
But even struggling retailer JCPenne (JCP)is making a bigger bet on toys lately, opening up specialty shops last year for toys made by Hasbro, Mattel, Lego and other leading brands.
So it's clear that big retailers that sell lots of different things are simply hoping toys are another draw to bring consumers in to the stores, as opposed to being the main focus.
Related: Meet the woman who wrote the famous Toys 'R' Us jingle
The American Specialty Toy Retailing Association, a trade group that represents nearly 2,000 independent toy stores, manufacturers and industry sales reps, said in a statement Thursday that the closing of Toys "R" Us is "another example of the ongoing change and evolution" in the toy industry.
But the group added that "parents and grandparents" can still find top toys at local stores.
So will customers revolt and start to buy more toys from mom and pop toy stores so they don't have to rely on Walmart, Target and Amazon every time their kid wants a new Barbie doll or Star Wars action figure?
Perhaps. This father of two young boys can tell you from firsthand experience that it's still a lot of fun to shop -- and take the kids -- to smaller neighborhood toy stores...even if the prices aren't as low as Amazon's or Walmart's.