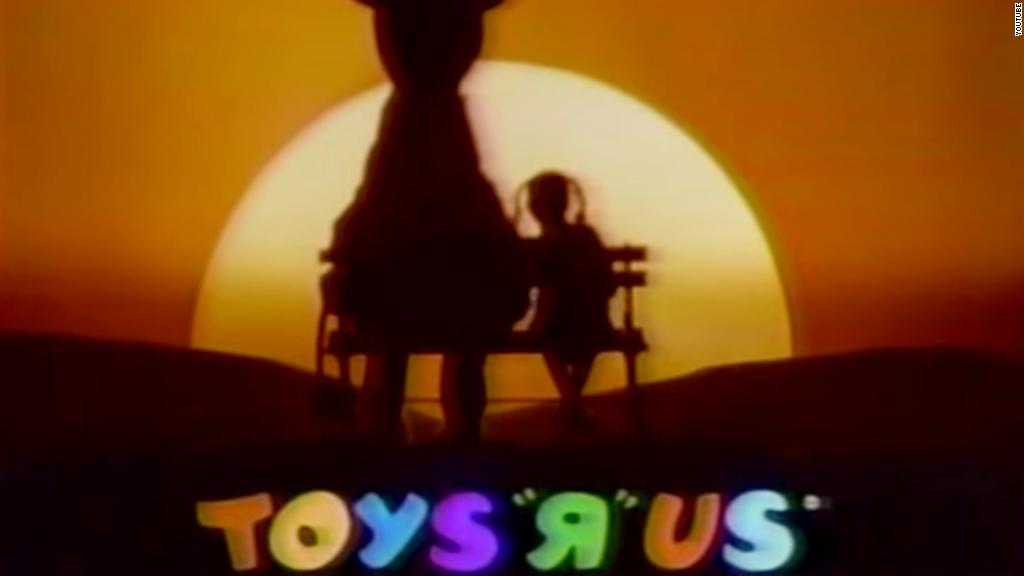 Another one bites the dust.
Bankrupt Toys "R" Us is closing all of its US stores.
The toy retailer struggled for years to compete with Walmart (WMT) and Amazon (AMZN), amassing mountains of debt while suffering from poor sales. In September, it finally filed for bankruptcy.
It's the latest in a long line of once-beloved retailers and brands that have withered away after their moments in the sun.
American Apparel
In the 2000s, American Apparel was embraced as a basics brand with an edge. The company boasted its ethical, American manufacturing and became known for risqué ads featuring beautiful non-models.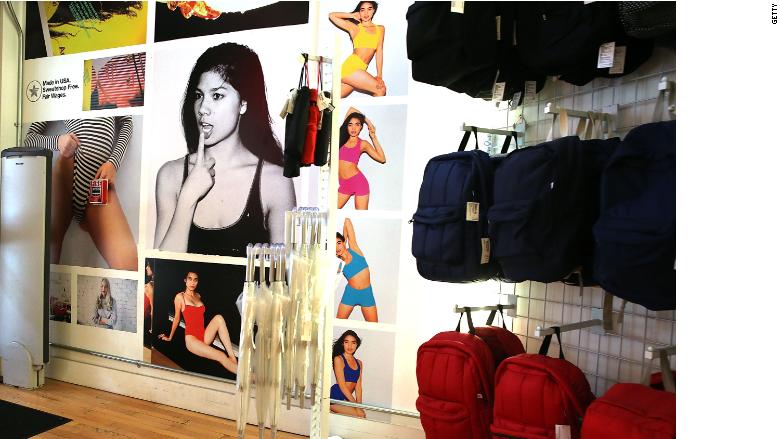 American Apparel faced a unique set of challenges. The company's controversial founder and CEO, Dov Chaney, was fired twice in 2014 amid allegations of mismanagement and violations of the company's sexual harassment policies. He also filed a series of lawsuits seeking to regain control of the company.
The company filed for bankruptcy twice in 2016, and entered into a deal to sell its brand and inventory of clothing to Canadian apparel company Gildan Activewear (GIL). The agreement didn't include plans to keep American Apparel stores open.
Related: American Apparel bankruptcy filing puts stores at risk
Delia's
Delia's was the essential apparel and accessory catalog for girls and teens in the 1990s and 2000s. In addition to the mail-order business, Delia's, which started in 1993, also had some storefronts in malls.
The company struggled, and eventually put all of its merchandise on sale and filed for bankruptcy in 2014 after it was unable to find a buyer.
Delia's may have suffered because of its niche audience. Matthew Quint, director of Columbia Business School's Center on Global Brand Leadership, said companies need to sell merchandise to customers of all ages in order to survive.
When you're targeting a specific age group, he said, customers will "outgrow you."
A few years ago, Delia's came back as an online-only store.
JNCO
For a moment, seemingly everyone was wearing wide-legged JNCO Jeans. JNCO started in 1985 as a maker of skate and streetwear apparel. But in the 1990s, the trend reached the mainstream. Celebrities and middle schoolers sported the jeans, and they became a part of '90s nostalgia.
In 2015, the brand made a brief comeback.
But in February, the company announced that it has ceased production.
Quint said that JNCO painted itself into a corner by offering such a trendy product.
"What consumers think is hip and cool changes over time," he said. And JNCO's prices — about $90 per pair — were high for a such a specific purchase. Customers were unlikely to return for a second or third pair of jeans once the trend passed.
Nautica
VF Corp (VFC), the parent company of The North Face, Jansport, Timberland and other brands, said in February that it is selling Nautica.
The nautical-themed clothing brand was big in the '90s. Before VF Corp decided to ditch the brand, it tried to help it make a comeback.
Last year, Nautica teamed up with rapper Lil Yachty on a new line that "draws inspiration from ... Lil Yachty's favorite personal vintage Nautica items," along with the brand's archives.
Nautica recently added that it is continuing its partnership with the rapper, who became a creative designer for the brand in 2017.
Nostalgia can be a powerful marketing tool, but it's not always enough, said Tulin Erdem, chair of NYU Stern's Marketing Department.
"You can have a comeback with [nostalgia], but you can't sustain it," she said.
The Limited
The Limited was all the rage in the 1990s, when it operated more than 750 stores across the country.
But things took a turn for the women's clothing brand in the mid-2000's. Sun Capital Partners, a private firm, took over its management in 2007, spinning the flagship brand off from the other L Brands (LB) labels, including Victoria's Secret and Bath & Body Works.
Last year, the once-popular seller of casual attire and workwear closed all of its stores.
Barbara Kahn, a marketing professor at Wharton, pointed to The Limited as one of the casualties of declining foot traffic in malls.
— Jackie Wattles and Chris Isidore contributed to this report.