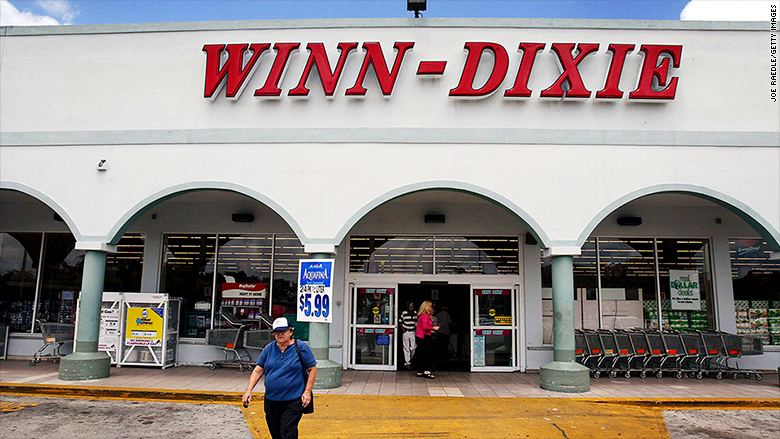 Southeastern Grocers, the company that owns Winn-Dixie, said Thursday that it plans to file for bankruptcy and close 94 stores.
The Florida-based company said it's implementing "a court-supervised, prepackaged" debt restructuring agreement. It said it intends to file with the bankruptcy court by the end of March.
"Southeastern Grocers has conducted a thorough review of options for reducing our current debt," it said in a statement. "Taking this step was critical to our future and the long-term health of our business."
The company said the restructuring will reduce its debt by more than $500 million.
The 94 store closures are in Alabama, Florida, Georgia, Louisiana, Mississippi, North Carolina and South Carolina.
The company, which also owns Bi-Lo, Fresco y Más and Harveys Supermarket, will continue to operate 582 stores across the South.
Related: What Toys 'R' Us closing means for shoppers
"We expect our financial health and free cash flow to improve in the newly reorganized company," said Chief Executive Officer Anthony Hucker, in a statement.