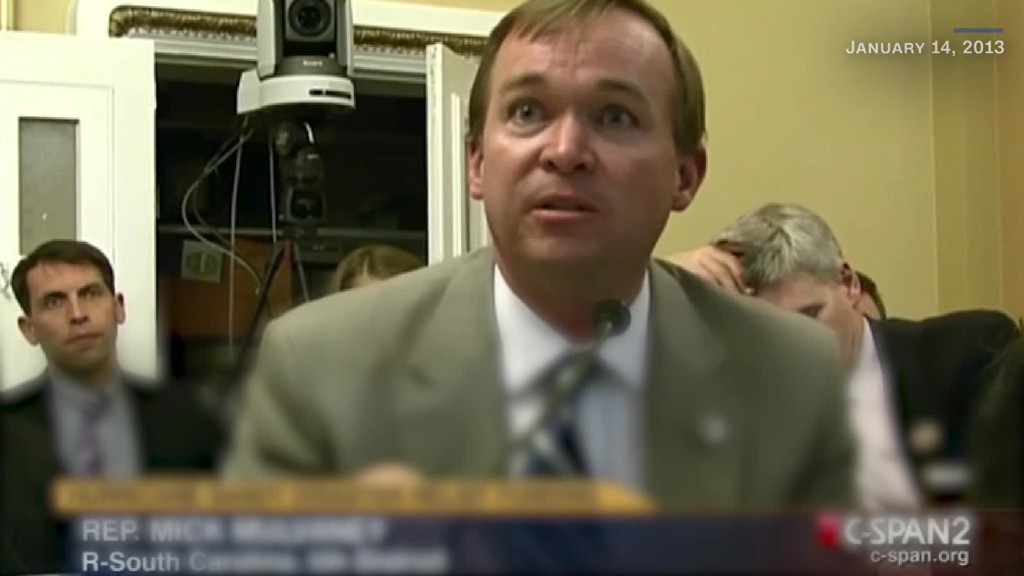 Interest payments on US debt could quadruple to an eye-popping $1.05 trillion by 2028 if current policies stay in effect.
That would be 3.6% of the entire American economy, according to new estimates from the Committee for a Responsible Federal Budget, a fiscal watchdog group.
By contrast, interest payments last year were $263 billion, or 1.4% of gross domestic product. Historically, interest spending has averaged 2% of GDP.
CRFB's estimates assume lawmakers will choose to make permanent the recent tax cuts — many of which are set to expire after 2025. It also assumes Congress extends the two-year increase in spending caps that just passed as well as other expiring legislation.
Related: U.S. monthly deficit largest in 6 years
Those assumptions are not far-fetched given how difficult it's been for Republicans and Democrats to negotiate fiscal restraint while also trying to keep taxes low, invest in critical areas and pay federal benefits to seniors and veterans.
If all the recent tax cuts and spending increases are extended, interest spending could account for 14% of the entire federal budget in 2028 and amount to more money than would be spent on either defense or Medicaid.
As it is, even if Congress lets the new tax and spending policies expire as scheduled, interest costs could climb to $965 billion by 2028, the CRFB estimates. That would amount to 3.3% of GDP, a record high.
And deficits are likely to start topping $1 trillion as soon as next year.
Next month, the Congressional Budget Office, which is the official nonpartisan scorekeeper for fiscal issues, will put out its 10-year budget and economic outlook.
Its numbers are likely to be in the same ballpark as CRFB's. Just eight months ago, before the tax and spending deals passed, the CBO had estimated interest spending could hit $818 billion, or nearly 3% of GDP, by 2027 as a result of rising interest rates and growing debt.