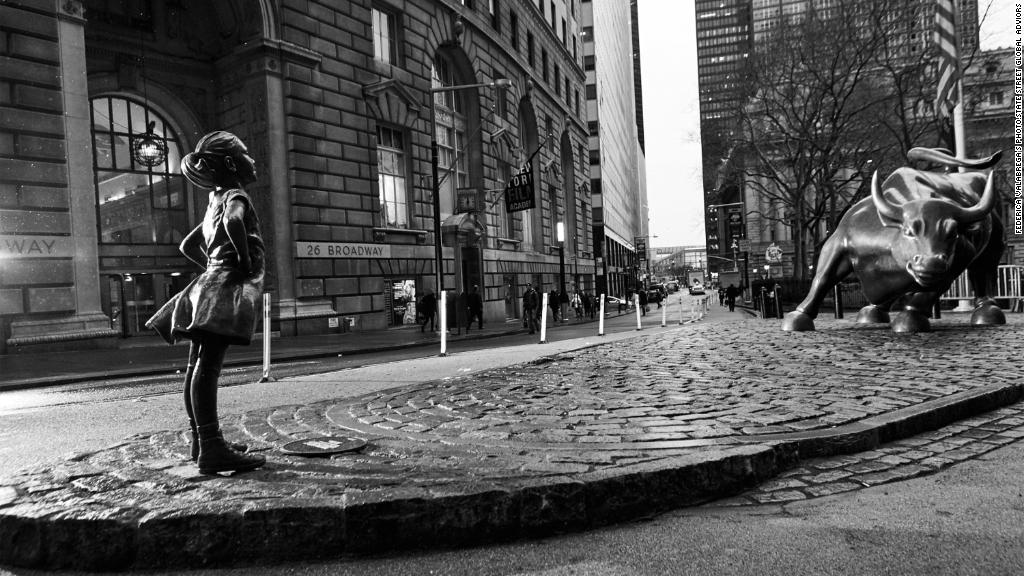 Big bonuses are back at Deutsche Bank. Profit, meanwhile, remains elusive.
Germany's biggest bank said Friday in its annual report that it paid bonuses worth €2.3 billion ($2.8 billion) for 2017, in what it describes as a return to a system of "normal compensation."
Deutsche Bank (DB), which has posted losses for the last three years, cut its 2016 bonus pool by 77% to €500 million ($616 million). It said then that the reduced payouts reflected the lender's financial performance at a time when jobs were being cut.
Now bumper bonuses are back.
"I recognize that this decision was highly contentious for many given the reported net loss in 2017," CEO John Cryan wrote in a letter to shareholders.
"If we want to live up to our claim of being the leading European bank with a global network, we have to invest in our employees so that we can continue to provide the best solutions for our clients," he added.
Deutsche Bank said that 705 employees would be paid over €1 million ($1.2 million) in 2017, compared to 316 in 2016 and 756 in 2015.
The lender's top executives have waived their own bonuses for three years running. Cryan was paid a base salary of €3.4 million ($4.2 million) in 2017.
Related: Deutsche Bank execs give up $45 million in bonuses
Banks often argue that competitive bonuses, which make up a significant portion of the compensation paid to top employees, are necessary to prevent talent from defecting to rival firms.
The issue is particularly sensitive in Germany, where top politicians have criticized the bank for paying out bonuses even as it cuts thousands of jobs and closes hundreds of branches.
Deutsche Bank has defended itself, saying that it would have been profitable in 2017 if the United States had not implemented tax changes that hurt its bottom line.
"As we were on a good track for a net profit, we decided that we shouldn't punish our employees for the fact that there was a tax reform in the United States," the bank's chief spokesman Joerg Eigendorf told CNBC in January.
"If you look at the facts, I think we are able to explain it to the society," he added.