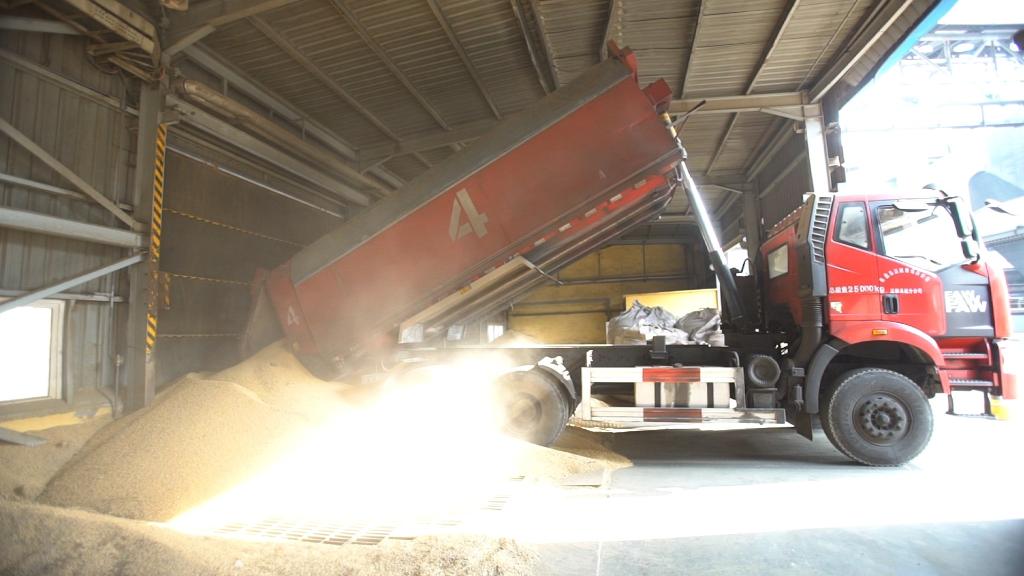 President Donald Trump shocked the business world this week when he shut down a major technology deal because of national security concerns.
It was an unusual move. But it also fit an emerging pattern.
The US government is looking much more closely at corporate tie-ups that could give foreign companies access to sensitive technology, or the personal data of Americans.
That's evident from information coming out of the Committee on Foreign Investment in the United States, or CFIUS. The secretive inter-agency panel vets certain deals that could give a foreign investor control of a US business.
"They are reviewing more deals than ever before," said Anne Salladin, an attorney at Stroock & Stroock & Lavan, and a former Treasury Department counsel who advised on CFIUS matters. "No question."
CFIUS, which is chaired by Treasury Secretary Steven Mnuchin, doesn't publicly list all the cases it places under a national security review, and is usually tight-lipped about its considerations.
But people who track CFIUS activity note that it's paying extra attention to two types of deals: Those that involve certain tech products, like semiconductors, and those that involve Chinese investors.
The government increasingly views the high tech space as a place where the US needs to stay ahead in order to protect against bad foreign actors. And the United States recently identified China one of the country's biggest threats.
A record number of Chinese deals were delayed or abandoned in 2017 as parties failed to receive approval from CFIUS, according to a January report by Rhodium Group, a New York-based research firm.
The report said that CFIUS "seems to have broadened its approach for reviewing Chinese deals," and is taking state efforts to obtain certain technologies and data protection concerns into greater account.
Such concerns came up when CFIUS appraised Broadcom's $117 billion bid for Qualcomm (QCOM). The panel expressed worry that if the two chip makers merged, the United States would fall behind the Chinese in the development of 5G, the next generation of wireless technology that will be integral to the rollout of self-driving cars and smart cities.
Regulators said they had reason to believe that the company, which reincorporated in Singapore a few years ago, would prioritize short-term profits over long-term investment in 5G research.
"Given well-known U.S. national security concerns about Huawei and other Chinese telecommunications companies, a shift to Chinese dominance in 5G would have substantial national security consequences for the United States," a Treasury Department official wrote in a letter to both companies last week.
On Monday, Trump issued an order blocking the deal, claiming to have "credible evidence" that Broadcom (AVGO) and its affiliates "might take action that threatens to impair the national security of the United States."
Related: Why the US killed Broadcom's giant bid for Qualcomm
The intervention by CFIUS was "very, very unusual," said Brian Fleming, an attorney at Miller & Chevalier who worked in the Justice Department's national security division under both Trump and former President Barack Obama.
The body does not normally interfere in deals that haven't been finalized by the companies themselves. Qualcomm rejected Broadcom's initial offer, but had warmed to the takeover, and was preparing to decide whether to move forward with the acquisition when the government put the process on hold.
CFIUS' involvement shows that "potentially losing ground to the Chinese in that area is viewed as a pretty significant and high-priority concern," Fleming said.
Broadcom-Qualcomm isn't the only high-profile deal to be scuttled this year as a result of CFIUS scrutiny. In January, Moneygram called off its merger with Ant Financial, an affiliate of Jack Ma's Alibaba, after the money transfer service failed to get a green light from CFIUS.
Related: Chinese company won't take over MoneyGram after failing to get U.S. approval
Deals with Chinese backers haven't been cut off entirely.
When Trump visited China in November, he announced more than $250 billion in deals with Chinese President Xi Jinping. One was an $84 billion plan from state-owned China Energy Investment Corp. to invest in shale gas and chemical manufacturing projects in West Virginia. Another project would invest as much as $43 billion in Alaska's energy sector.
In general, though, foreign companies — both with and without Chinese ties — now view a CFIUS review with greater apprehension than they did several years ago, Fleming said.
And CFIUS is poised to get even more powerful. A bill in Congress that would expand the authority of CFIUS has bipartisan support and the backing of top Trump administration officials (though it faces tough lobbying from businesses, according to one of its sponsors).
Daniel Rosen, a partner at Rhodium Group, said the US government needs to communicate its changing expectations so as not to chill foreign investment.
"The burden is on Washington now to redraw those lines so the commercial sector knows what the rules are," he said. " A dynamic economy is just as big a part of our national security as protecting critical sectors is."