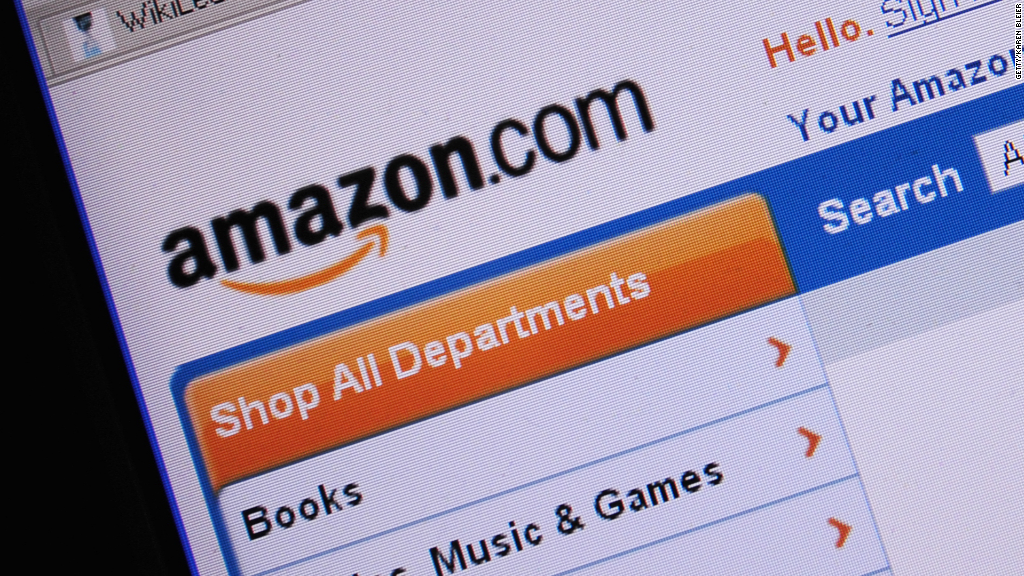 Japanese regulators have raided Amazon's Tokyo headquarters for the second time in two years.
An Amazon Japan spokeswoman declined to go into details on the investigation, saying in a statement Friday that the company is fully cooperating with authorities.
Japan's Fair Trade Commission is investigating whether Amazon is forcing sellers to bear all or part of the losses incurred when Amazon offers bargain discounts online, according to a government official who asked not to be identified because he is not authorized to speak publicly about the investigation.
Japan's antitrust watchdog probed Amazon (AMZN) last year, accusing the company of forcing sellers to offer "the lowest price and the richest lineup of goods" on its online marketplace.
Related: Walmart enlists help from Japan in fight with Amazon
The commission closed the investigation after Amazon amended sellers' contracts, dropping clauses that required retailers to set prices equal to or lower than those on rival ecommerce websites.
Japan is a lucrative market for Amazon. Home to more than 75 million online shoppers, the country is the world's third-biggest ecommerce market after the US and China.
It is also key to Amazon's global ambitions. Japan is Amazon's second-largest market outside the US, after Germany, with sales of $10.8 billion in 2016.
Amazon edged past Japanese rival Rakuten (RKUNF) in 2016. It was the first year since launching in Japan in 2000 that Amazon had taken a bigger market share than the local firm.
-- CNN's Yoko Wakatsuki contributed to this report.