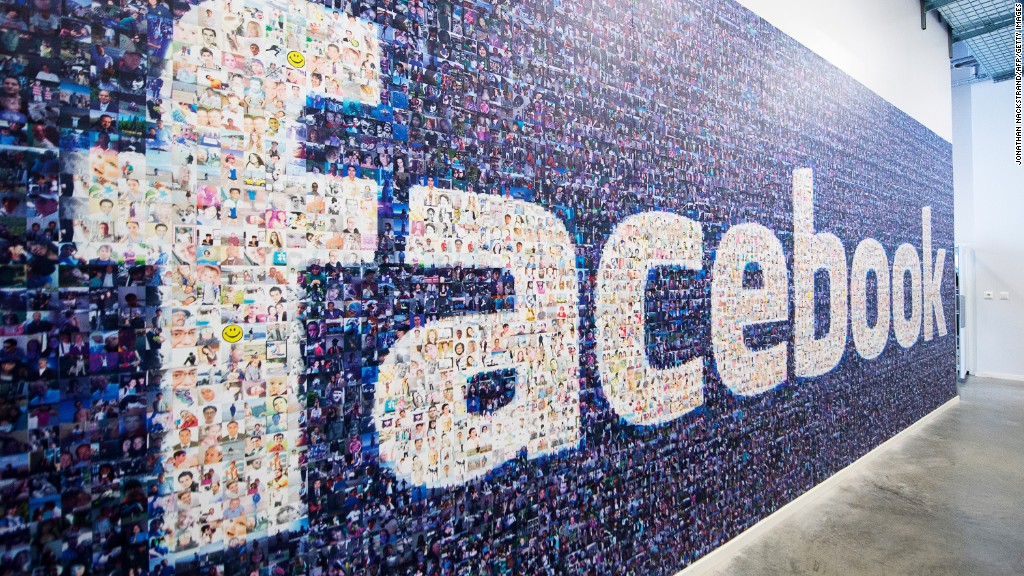 Politicians on both sides of the Atlantic want answers after Facebook's latest controversy involving the 2016 election.
The growing scrutiny comes after news broke that Cambridge Analytica, a data firm with ties to President Donald Trump's campaign, reportedly gained access to information about 50 million Facebook (FB) users.
The data was collected by a professor for academic purposes in accordance with Facebook rules, the company said. But then the information was transferred to third parties, including Cambridge Analytica. The transfer violated Facebook policies.
Facebook on Friday night said it has booted Cambridge Analytica from using its platform.
News of the data transfer sparked renewed questions about whether the social media company does enough to protect its users.
Massachusetts Attorney General Maura Healey announced Saturday that her office is opening an investigation into Facebook and Cambridge Analytica.
Senator Amy Klobuchar, a Democrat from Minnesota who serves on the Senate Judiciary Committee, wrote on Twitter Saturday that "Zuckerberg needs to testify before Senate Judiciary."
"It's clear these platforms can't police themselves," she said. "They say 'trust us.'
And Senator Ed Markey, a Democrat from Massachusetts, called on Facebook and Cambridge Analytica to testify before the Senate Commerce Committee.
The furor began with a blog post Friday from Facebook deputy general counsel Paul Grewal. The post said that in 2015, Facebook learned of the illicit data transfer and "demanded certifications" that the "information had been destroyed."
Related: Facebook investigating employee's links to Cambridge Analytica
But, Grewal added, several days earlier the company "received reports" that not all the data had been deleted, and Facebook suspended all the involved parties from its platform while it investigates. Grenwal also said that Facebook is committed to "vigorously enforcing our policies to protect people's information."
But the post did little to quash backlash.
US House Intelligence Committee ranking member Adam Schiff, a Democrat from California, called on Facebook to explain why it provided the data in question to a professor in the first place and prove the information had been destroyed.
"They must also answer questions about how they have notified users about this breach of their personal data," he said in a statement.
Schiff added that he thought Facebook made the "right move" by suspending the involved parties from its platform, but said he wants Facebook to explain why it did not suspend the users when the company learned of the data transfer back in 2015.
Senator Mark Warner, a Democrat from Virginia, said the ordeal provided more evidence that "online political advertising market is essentially the Wild West."
He urged lawmakers to pass legislation that would "bring transparency and accountability to online political advertisements."
Related: Facebook is again having to account for its role in 2016 election
In Britain, Damian Collins — who chairs the Digital, Culture, Media and Sport Committee in the House of Commons — said his committee has questioned Facebook about its policies for giving user data to companies.
"Their answers have consistently understated this risk, and have also been misleading to the Committee," Collins said. "I will be writing to Mark Zuckerberg asking that either he, or another senior executive from the company, appear to give evidence in front of the Committee as part our inquiry."
"It is not acceptable that they have previously sent witnesses who seek to avoid asking difficult questions by claiming not to know the answers," Collins added.
In a statement Sunday, Facebook doubled down on the promise it made Friday to do a "comprehensive internal and external review."