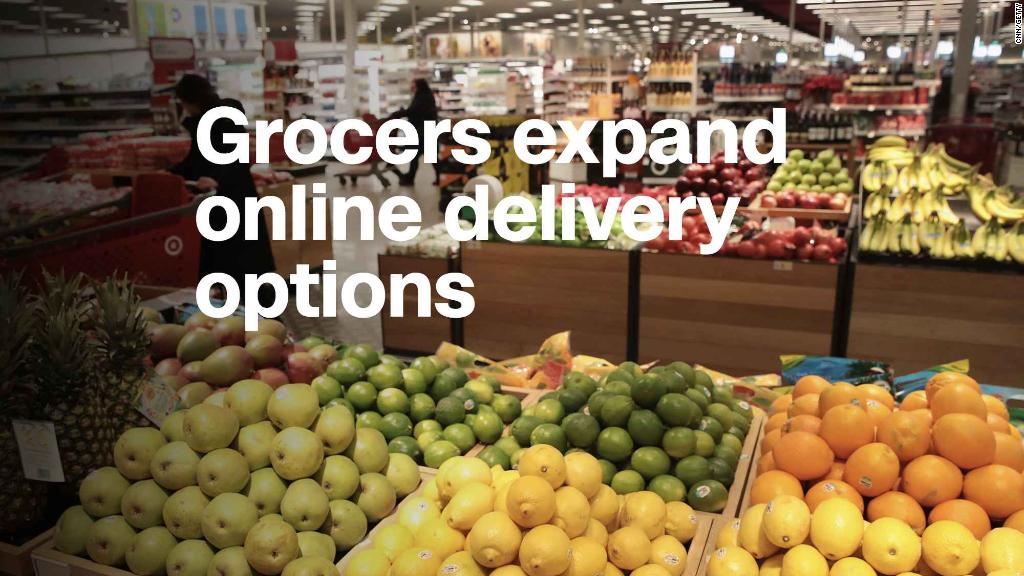 Amid growing pressure from Amazon, Walmart is the latest retailer to offer in-home product setup for customers.
Walmart (WMT) is partnering with startup Handy to offer TV mounting and furniture assembly, the companies announced on Monday.
Shoppers will soon be able to book an appointment with a local Handy professional when checking out at a Walmart store. The service can later be scheduled online or through the Handy app.
Handy sends gig workers to your home to complete tasks such as cleaning, painting or hanging a picture. CEO Oisin Hanrahan cofounded the company in 2012 while attending Harvard Business School. It has since raised $110 million in funding.
Handy's TV mounting and furniture assembly will be available in over 2,000 U.S. Walmart stores, starting next month. TV mounting costs $79. Furniture assembly is $59.
Related: Why is Ikea buying TaskRabbit? Think about it
"Customer expectations have fundamentally changed," Hanrahan, 34, told CNN. "Customers don't just want to buy a TV -- they want to have it set up."
Handy has been testing the service at about 25 Walmart stores in Atlanta since last October.
Retailers are also feeling the heat from Amazon, according to Hanrahan. Amazon (AMZN) offers services such as free two-day shipping for Prime members and connects customers with local handymen for jobs for a fee. It also lets users book appointments for smart home gadget installations or free consultations.
"Retailers need to figure out how to compete," Hanrahan said.
Handy's gig workers are available in more than 2,000 locations in the U.S., and several international cities, including London and Toronto.
But now the startup has made a push to partner with companies. Last year, it teamed up with Wayfair (W) to offer furniture assembly.
The move is part of a greater effort by retailers to sell more items per customer, boost the number of shoppers returning to their site and reducing returns.
"When you have a TV mounted, you're less likely to return it," Hanrahan said.
Related: Amazon takes on Geek Squad with new service
Underpinning the growth of assembly services is the flexibility of the gig economy, according to Jonathan Collins, research director at ABI Research.
"The ability for retailers to integrate these services without having to take on teams of new employees certainly enabled these services to be pitched at a lower price," he said.
Last year, Ikea announced plans to acquire TaskRabbit, another handyman service. TaskRabbit will continue to function as an independent company and can still partner with other companies besides Ikea.