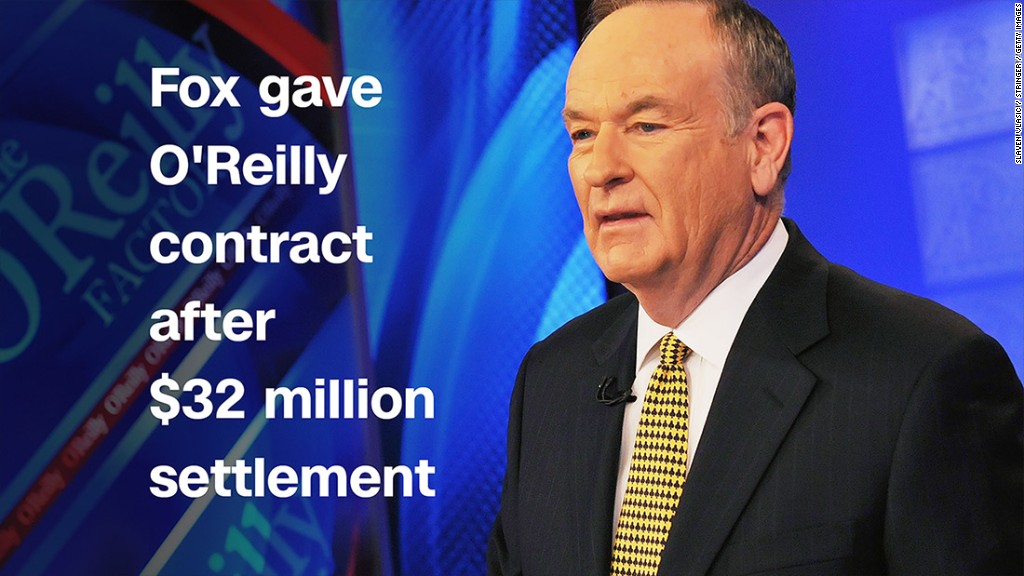 Three women who are suing Bill O'Reilly for defamation and breach of contract have asked a federal judge to allow their settlement agreements with the former Fox News star to be entered into the public record.
In a motion filed Tuesday with the United States District Court for the Southern District of New York, attorneys Nancy Erika Smith and Neil Mullin argued that O'Reilly's plea for the settlements to be kept under seal "should be denied outright because he has made no effort to bear his burden of proof and cited no law to support his extraordinary request."
"Courts generally do not allow the filing of documents under seal absent extraordinary circumstances," Smith and Mullin wrote. "Settlement agreements in which the parties agree to confidentiality do not merit filing under seal unless a compelling need is shown. Important constitutional and common law principles require public access to judicial documents."
In December, Smith and Mullin brought the lawsuit on behalf of Rachel Witlieb Bernstein, who alleged that O'Reilly and Fox News broke a non-disparagement clause that arose from a 2002 settlement agreement.
Related: Two more accusers join defamation lawsuit against Bill O'Reilly
Later that month, Bernstein was joined on the lawsuit by two other women who had settled with O'Reilly: Andrea Mackris and Rebecca Gomez Diamond. Bernstein had accused O'Reilly of verbal abuse and discrimination, while Mackris and Diamond claimed that he sexually harassed them.
O'Reilly has consistently denied wrongdoing, asserting that he made the settlements to protect his children from the damaging publicity.
But when the New York Times reported last year that O'Reilly had made several such settlement payments to women totaling millions of dollars, it marked the beginning of the end for one of the most successful commentators in the history of cable news. Activists targeted advertisers on his top-rated program, "The O'Reilly Factor," and within weeks of the story's publication, O'Reilly was fired by Fox.
Months later, the Times dropped another bombshell: O'Reilly reached a $32 million settlement with Lis Wiehl, a former legal analyst at Fox.
Despite all the attention, the exact contents of those settlements remain a mystery -- and O'Reilly would like to keep it that way. In a letter sent Monday to Deborah Batts, the judge presiding over the defamation suit, O'Reilly attorney Andrew Bourne requested that the agreements only be filed "in redacted form and under seal."
Bourne wrote that his client plans to "attach to his motion certain agreements that contain strict confidentiality provisions (the 'Confidential Agreements')." He added that attorneys for Fox News, which is also named as a defendant in the case, have "consented to the filing of the Confidential Agreements under seal."