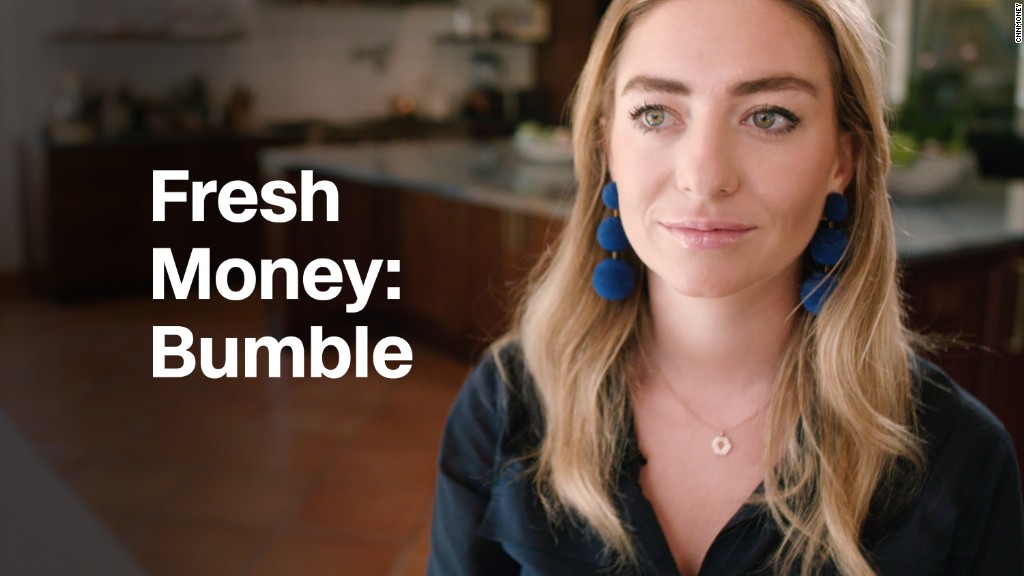 The dating app wars are heating up.
Female-friendly dating app Bumble took out a full-page ad in the New York Times on Tuesday to publicly respond to a lawsuit filed against it by Tinder's parent company last week.
"We swipe left on your attempted scare tactics, and on these endless games. We swipe left on your assumption that a baseless lawsuit would intimidate us," the ad reads. "We swipe left on your multiple attempts to buy us, copy us, and, now, to intimidate us."
The lawsuit, filed in Texas last Friday by Match Group, claims that Bumble is nearly identical to Tinder, the app that popularized the swipe right to like and swipe left to dislike functionality.
The complaint also alleges stolen trade secrets. It points to two Bumble features that the company claims were "learned of and developed confidentially while at Tinder" by two Bumble co-creators previously employed at Tinder.
The Bumble ad, which is also running in the Dallas Morning News, calls the lawsuit's claims "baseless." It adds: Bumble "looks forward to telling its story in court."
Bumble — launched by Whitney Wolfe Herd, an early employee at Tinder — has become one of Tinder's biggest competitors. Bumble launched in 2014 and has more than 22 million users.
Related: Tinder sues dating app Bumble
Bumble's differentiating factor is that only women can make the first move. But Match Group confirmed last month it plans to launch a feature that allows for that within Tinder.
The Bumble ad slams this feature, too. "We're more than a feature where women make the first move. Empowerment is in our DNA. You can't copy that."
Match Group CEO Mandy Ginsberg addressed the lawsuit against Bumble in an internal email on Monday obtained by CNN.
"I want to be clear about something: this is not about singling out any individual company. This is about protecting the integrity of your work," she wrote in the email. "In the future, if there are other companies that infringe on our intellectual property we will continue to defend your work to the fullest extent of the law."
It's been widely reported that Bumble once turned down a buyout offer from Match Group. Match Group was reportedly still interested in Bumble's business as recently as November of last year.
Related: Bumble CEO: I don't think about Tinder
Match Group has said that it doesn't comment on speculations about mergers and acquisitions.
In an interview with journalist Gayle King at the SXSW festival in early March, Wolfe Herd declined to talk about any conversations — past or present — with Match Group, the parent company of Tinder.
Wolfe Herd told CNN this week that every move Bumble makes will be one that place its values above its bottom line. She declined to comment beyond that.