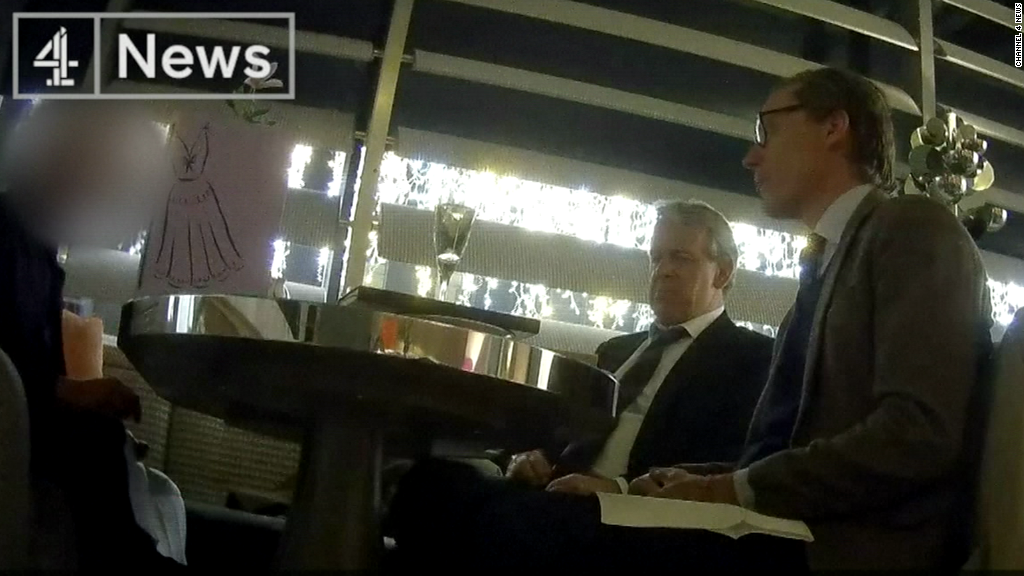 Cambridge Analytica is scrambling to respond after a British television channel aired an undercover report that showed its chief executive discussing potential bribery and entrapment.
The Channel 4 report showed CEO Alexander Nix telling undercover reporters posing as prospective Sri Lankan clients that his company could potentially entrap politicians by setting them up with attractive women and filming the encounter.
The embattled data analytics company said in a statement on Monday that the report had been "edited and scripted to grossly misrepresent the nature of those conversations and how the company conducts its business."
Nix said in the statement that he had "entertained a series of ludicrous hypothetical scenarios" to avoid embarrassing a potential client. He said the company does not engage in entrapment or bribery.
Cambridge Analytica is best known for its work on President Donald Trump's campaign. It has come under scrutiny in recent days following reports that it harvested data from 50 million Facebook users in an attempt to influence American voters.
The United Kingdom's Information Commissioner's Office has opened an investigation, and the data protection authority said Monday that it was trying to obtain a warrant to search the offices of Cambridge Analytica.
Independent forensic auditors hired by Facebook (FB) visited the company's London office on Monday evening, but stood down at the request of the Information Commissioner's Office.
Related: Former Cambridge Analytica contractor: 'I'm not out to get Facebook'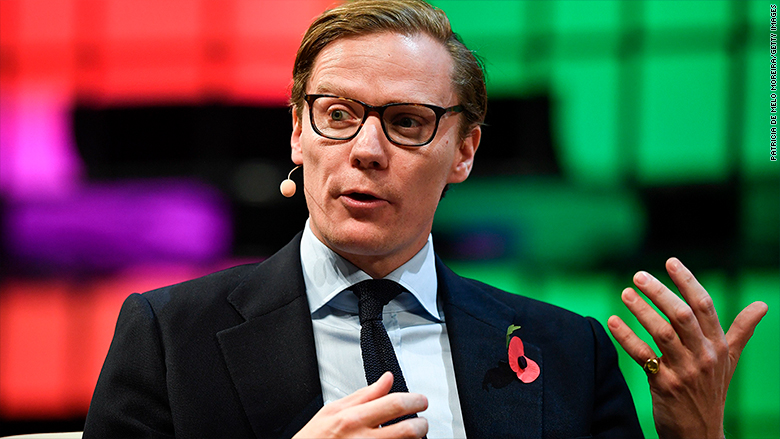 The Channel 4 report, which will continue with another segment on Tuesday, showed Nix suggesting to prospective clients that he could "send some girls around to the candidate's house" in order to obtain compromising material.
The undercover reporter then asked, "... you're using the girls for this, like the seduction, they're not local girls? Not Sri Lankan girls?"
Nix said no. "Just saying we could bring some Ukranians in," he said, adding "they are very beautiful, I find that works very well."
Nix also said Cambridge Analytica could send someone posing as a wealthy developer to Sri Lanka to bribe politicians, film the encounter "and then post it on the internet."
It is illegal in the United States and the United Kingdom to bribe public officials. Cambridge Analytica is registered in the United States and operates in the United Kingdom.
Exclusive: Scientist at center of Facebook-Cambridge Analytica controversy speaks
Nix said in a statement that he was aware of how the taped footage may appear.
"I am aware how this looks... I must emphatically state that Cambridge Analytica does not condone or engage in entrapment, bribes or so-called 'honeytraps,' and nor does it use untrue material for any purpose," he said.
Facebook (FB) stock fell 7% Monday after the controversy prompted some outside observers to suggest that the social network should be more regulated. US lawmakers have also called on CEO Mark Zuckerberg to testify before Congress.
-- CNN's Vasco Cotovio contributed to this report.