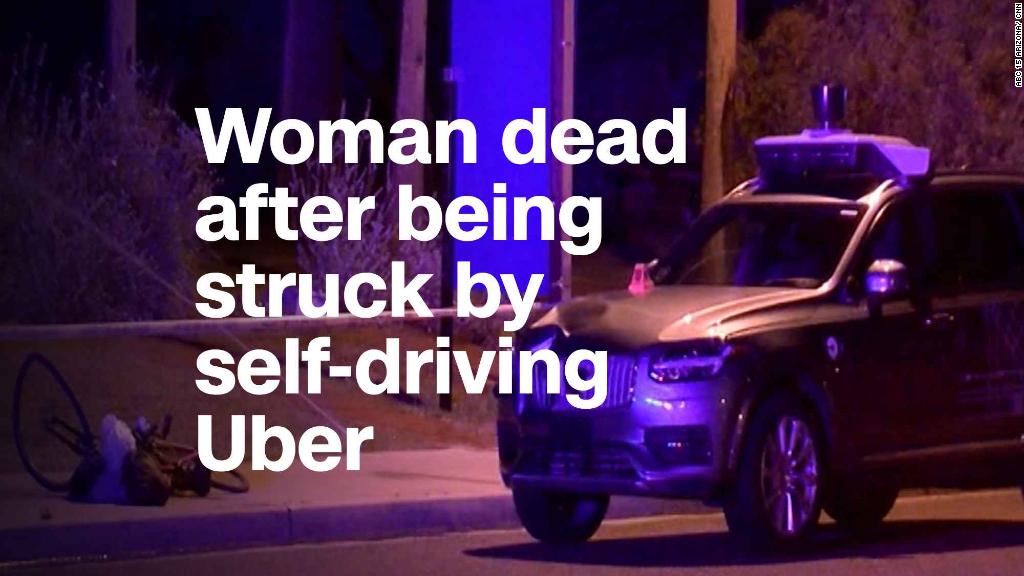 Local and federal investigators continue to examine the circumstances surrounding the fatal Sunday night crash involving a self-driving vehicle in Tempe, Arizona.
An Uber SUV operating in autonomous mode was traveling at about 40 mph when it struck and killed a woman walking a bicycle across a road late Sunday.
Tempe's police department released a statement late Tuesday afternoon updating progress on the investigation. Authorities indicated Uber is cooperating with the probe, which involves the National Transportation Safety Board and the National Highway Traffic Safety Administration
The vehicle involved in the crash, a Volvo XC90 SUV, has been examined, and data from it collected. Investigators also reviewed footage of the crash that was captured by a dash cam mounted in the Volvo.
It's unclear when local and federal investigations will conclude their investigation. After Tempe detectives complete their probe, it will be submitted to the Maricopa County Attorney's Office to decide if criminal charges are warranted.
According Chris Zachar, a personal injury attorney with 25 years experience in Arizona, typically criminal charges aren't made in the state unless something especially egregious happens, such as a driver under the influence.
Related: What you need to know about the Uber crash
The ripples from the Uber fatality are being felt elsewhere in the self-driving vehicle industry. The Boston Department of Transportation asked autonomous vehicle companies testing in the city to pause operations. Officials will be reviewing safety procedures at each company.
In February, the Governors Highway Safety Association estimated that 6,000 pedestrians were killed in motor vehicle crashes in 2017, indicating a continued uptick in pedestrian deaths not seen in 25 years. Experts have pointed to the popularity of smartphones as a possible culprit.
"We've had one fatality that's directly the result of an autonomous car hitting a pedestrian," Karl Brauer, an analyst with Kelley Blue Book told CNN. "The autonomous car fatality rate is still far superior to a non-autonomous car fatality rate on death per mile. That's important to keep in mind. it's much easier to say, 'Damn the computers, they're going to kill us all.'"