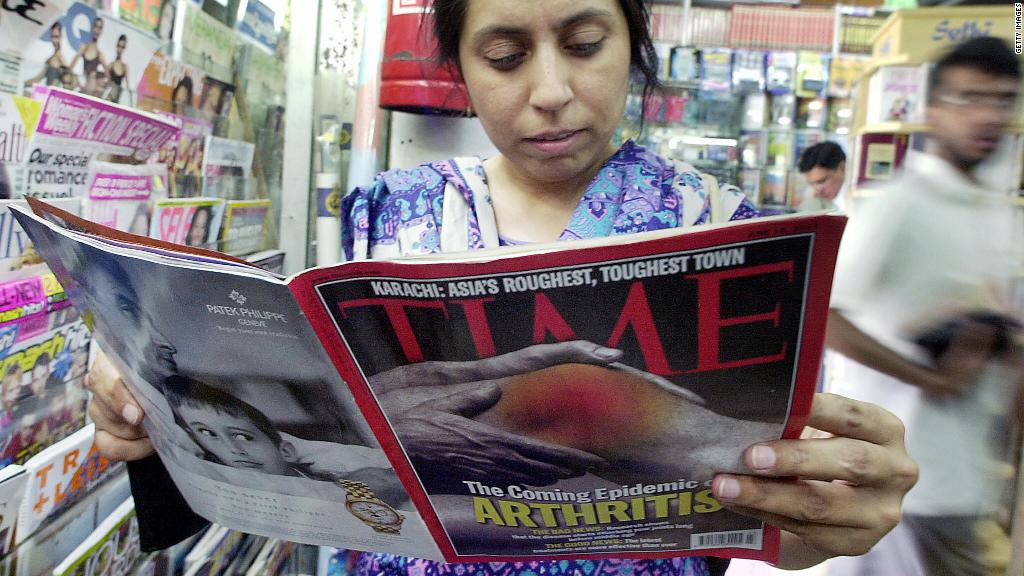 Time, Fortune, Sports Illustrated and Money magazines are officially up for sale.
Media company Meredith, which recently acquired Time Inc., announced the sale after the market closed on Wednesday.
Staffers were informed of the plan during town hall meetings on Wednesday afternoon.
There are multiple prospective buyers for the magazines, Meredith CEO Tom Harty said, according to staffers who were at the meetings.
The staffers requested anonymity to describe internal conversations.
Harty told the staffers that Meredith hopes to complete the sales process by June.
The executives "were very upfront," one of the staffers said. "Sounds like there are several buyers but they may have one in mind. They mentioned wealthy individuals, some of whom have journalistic backgrounds."
Meredith had previously signaled that it was likely to sell off weekly titles like Time when it bought Time Inc. Meredith's interest was primarily in the company's monthly and female-focused lifestyle magazines like Better Homes and Gardens and Martha Stewart Living.
Meredith on Wednesday announced "several initiatives as part of its aggressive execution of an integration strategy outlined following its acquisition of the Time Inc. media brands." The initiatives include a portfolio review, and strategies to grow revenue in its digital properties and improve circulation of Time Inc.'s publications.
"These are attractive properties with strong consumer reach," Meredith said about the magazines up for sale. "However, they have different target audiences and advertising bases, and we believe each brand is better suited for success with a new owner."