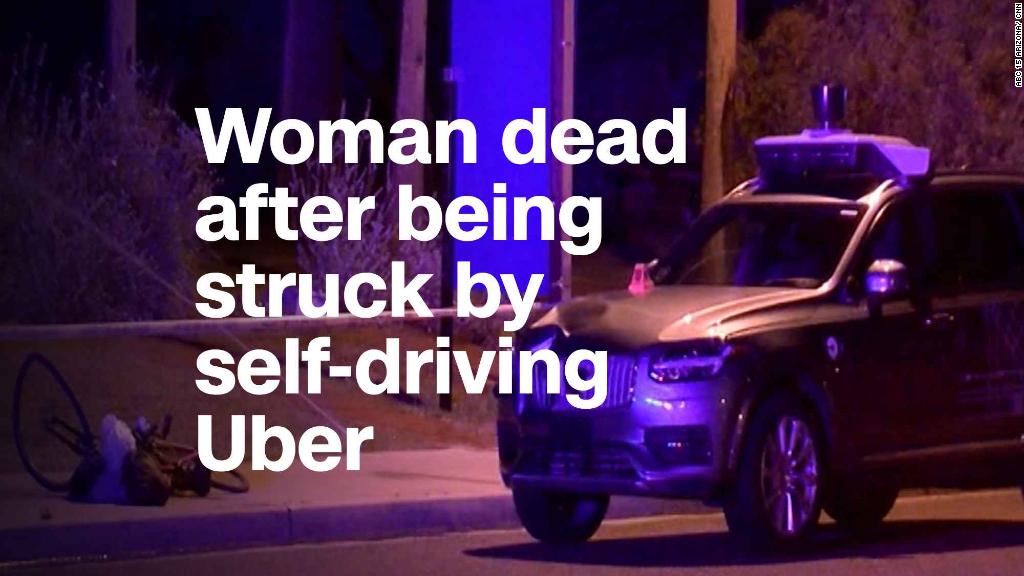 Toyota has become the first major auto maker to halt tests of autonomous cars after a woman was struck and killed by a self-driving Uber vehicle.
The Japanese car company said Wednesday that it would temporarily suspend testing of its 'Chauffeur' autonomous driving system on US roads.
"We feel the incident may have an emotional effect on our test drivers," said Toyota spokesman Brian Lyons.
Toyota (TM) had been road-testing robot vehicles in Michigan and California, Lyons said. He added that the number of self-driving vehicles being tested by Toyota was "small" and didn't specify how long the suspension would last.
Related: Uber's self-driving car killed someone: What happened?
Toyota earlier this month said it planned to invest up to 300 billion yen ($2.8 billion) with the goal of developing its self-driving car capabilities.
The company's decision comes after an Uber SUV operating in autonomous mode fatally struck 49-year-old Elaine Herzberg as she was walking a bicycle across a road late Sunday.
The vehicle was traveling at about 40 mph when the incident happened in Tempe, Arizona. Uber announced shortly afterward that it would be temporarily halting testing of self-driving cars in the United States and Canada. It is the first death that has been caused by an autonomous vehicle.
Related: Loophole would protect self-driving car companies from lawsuits
The incident is being examined by Tempe police, the National Transportation Safety Board and the National Highway Traffic Safety Administration.
Rafael Vasquez, a 44-year-old test driver from Uber, was behind the wheel of the Volvo XC90 SUV at the time, according to police.
Autonomous mode means the car is driving on its own. During tests, a person sits behind the wheel as a safeguard.
The ripples from the Uber fatality are being felt elsewhere in the self-driving vehicle industry. The Boston Department of Transportation has asked autonomous vehicle companies testing in the city to pause operations.
Related: How free self-driving car rides could change everything
A number of other companies are testing self-driving cars. Waymo, the self-driving arm of Google (GOOGL)'s parent company, is launching a public self-driving car service this year in the Phoenix, Arizona, area. Companies such as GM (GM)'s Cruise and Intel (INTC) are also testing in the state.
Many self-driving companies have circled 2020 as the year when self-driving vehicle technology would be deployed on American roads.
-- Matt McFarland contributed to this report.