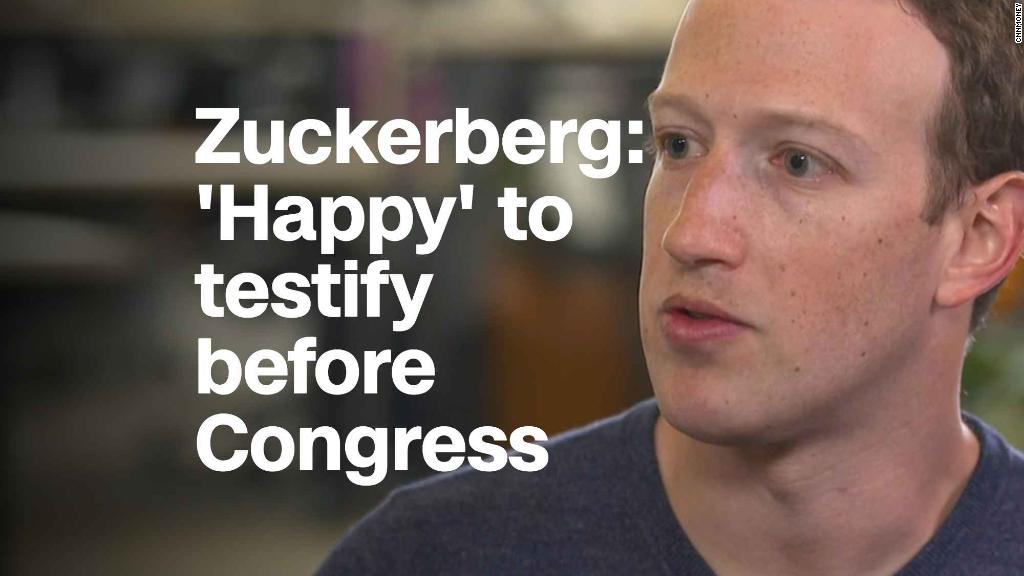 Facebook has vowed to change its data-sharing ways. But will the differences actually impact users?
After days of silence following a massive data scandal, CEO Mark Zuckerberg finally commented on the issue in a Facebook post and later in interviews with CNN and other outlets.
The scandal stems from new reporting that Cambridge Analytica, a data firm with ties to President Donald Trump's 2016 campaign, which had accessed information from 50 million Facebook users without their knowledge, might have kept that data even after Facebook told the company to delete it.
Zuckerberg's lengthy post laid out a number of steps the company would take to regain user trust. A secondary post detailed the company's plans for cracking down on third-party developers that make Facebook apps.
Many of the announced changes will happen behind the scenes or in settings casual users don't visit often -- or don't know exist.
App awareness
Facebook does want to be more transparent about which apps can see your information, though. Sometime within the next month, Facebook will promote its Settings page that lists the apps that have access to your account. It will now give this tool prime real estate at the top of your News Feed.
When you use Facebook to log into services like Tinder or Uber, you give the companies access to some of your personal information. The exact data varies app to app but can include your name, birthday and email address -- or vastly more personal data, such as private messages and a list of your friends. The data can help the apps tailor their services to you.
The app review tool will let you revoke any app permissions right away. The functionality currently exists on Facebook's Settings page, but the new prominent placement will mean it can reach many more people. It's unclear if the tools will look the same.
Close review
Zuckerberg said Facebook will review all apps that have been pulling large amounts of data about users since 2014 and earlier. That's when the company changed its policies to limit what information third-party apps that you use could gather about your friends and started reviewing apps that asked for extensive data.
If Facebook discovers any other misuse of personal data, it will ban the app, Zuckerberg said.
"We're going to review thousands of apps,"Zuckerberg told CNN's Laurie Segall in an exclusive interview. "So, this is gonna be an intensive process, but this is important. This is something that in retrospect we clearly should have done, upfront, with Cambridge Analytica."
Impacted users
Facebook is working on a "way for people to know" if their data was accessed by the Cambridge Analytica survey, the company said in a post. It's not clear if this is something users will have to proactively search for, as was the case with its tool to inform people who may have been exposed to content produced by the Russian troll army that exploited the platform, or if they will be notified.
The company said if it finds others apps that have misused data in its investigation process, it will take action to inform all users of that app.
"One of the most important things we need to do here is make sure that we tell everyone whose data was affected by one of these rogue apps," Zuckerberg told Segall. "And we're gonna do that. We're gonna build a tool where anyone can go and see if their data was a part of this."
Cut-off time
Facebook is tweaking how it handles existing apps' access to your personal information. If you haven't used an app in three months, its access will automatically be removed. New apps that haven't been through the company's existing review process will not be able to access anything other than a person's name, profile photo and email address.
Same look and feel
Most users don't think too much about third-party apps. They check the platform for photos and updates from friends, and scroll past Facebook ads that are based on the vast amounts of data the company has collected about them over the years. That core experience will stay the same for the time being.
But by putting a tool on top of the News Feed that shows everyone what apps they've installed, Facebook is reminding users that their data is being shared and used. And that could change how people look at the social network.