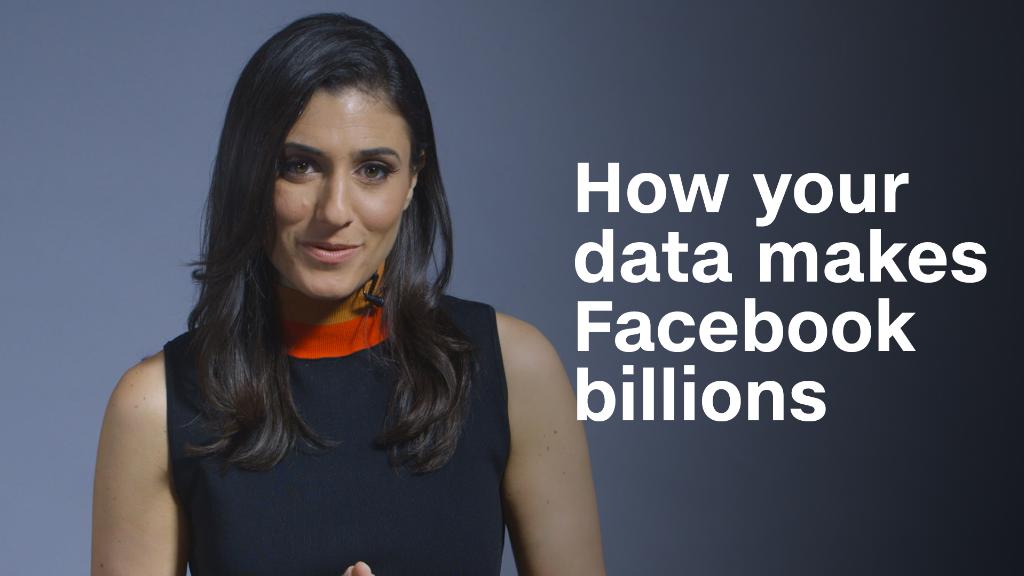 A Facebook user in Maryland has filed a lawsuit against the social network and Cambridge Analytica for improperly gathering her personal data without permission.
Lauren Price has been on Facebook (FB) for eight years and claims she frequently saw political ads on the social network during the 2016 election. She is suing the companies on behalf of other US Facebook members whose information was also collected by Cambridge Analytica, a data firm that worked with the Trump campaign.
The proposed class-action lawsuit was filed Tuesday at the US District Court in San Jose, California. Price is seeking unspecified damages.
Related: Mark Zuckerberg breaks his silence on Cambridge Analytica scandal
On Friday, it was revealed that data analytics company Cambridge Analytica collected information about 50 million Facebook (FB) users through a Facebook survey, and used that information to try and influence voters in the 2016 US presidential election.
"Facebook had known about this security breach for two years, but did little or nothing to protect its users," says Price's complaint.
This is the first lawsuit brought by a Facebook user over the Cambridge Analytica news, but others are likely to follow. The lawsuit is part of a growing backlash against both companies.
On Tuesday, Facebook (FB) investor Fan Yuan filed a lawsuit against the company in federal court on behalf of other investors. The suit claims Facebook made "misleading statements" and neglected to disclose details about third-party access to data, which caused the company's stock price to fall significantly.
Related: WhatsApp cofounder: 'It is time' to delete Facebook
Price's complaint adds that the companies have violated the privacy of million of people in the U.S. alone, and that users now have a higher risk of identity theft as a result.
"There's going to be a lot of litigation flowing from this," said attorney Jay Edelson of Edelson PC in Chicago. He is not involved with either case, but his firm does plan on filing related lawsuits in the near future.
"The most direct liability is against Cambridge Analytica. We believe they have violated a host of city, state, and federal laws," said Edelson. "The case against Facebook is less direct. On the surface, many believe that Facebook acted, perhaps, negligently. We believe we will be able to provide more context to how Cambridge Analytica fits Facebook's overall business model."
Related: CNN to interview Mark Zuckerberg in aftermath of Facebook's data debacle
Facebook has previously said that it removed the offending app in 2015 and asked Cambridge Analytica to delete its data. The company told Facebook that the data had been destroyed.
Facebook said it had no comment on Price's lawsuit at this time, but pointed to a previous statement by Facebook deputy general council Paul Grewal.
"We are committed to vigorously enforcing our policies to protect people's information. We will take whatever steps are required to see that this happens," Grewal said on Friday.
Cambridge Analytica did not immediately reply to a request for comment.