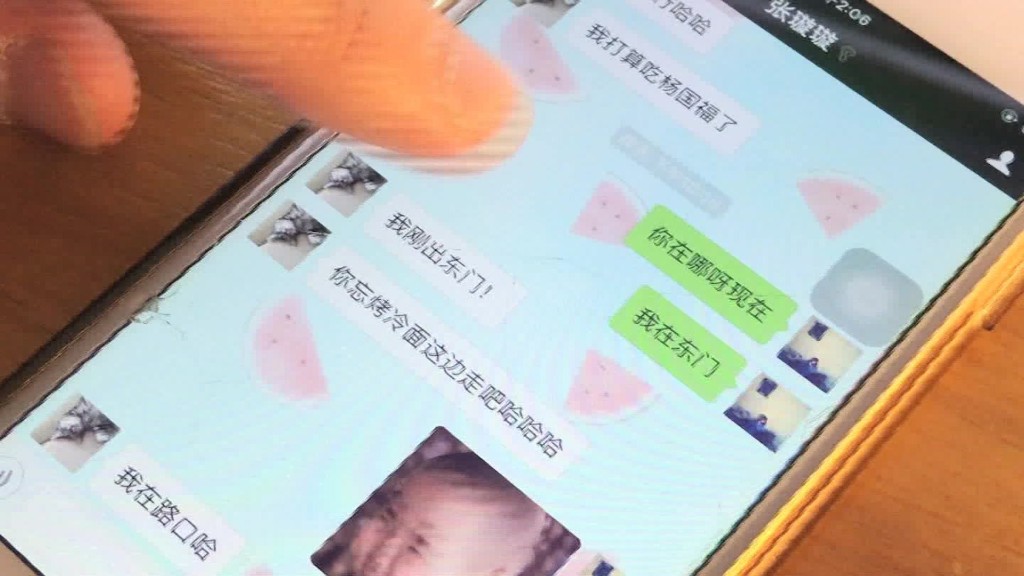 The Chinese social media giant often compared to Facebook is raking in the big bucks.
Tencent, the tech firm run by China's richest man, reported a 98% jump in profit on Wednesday for the quarter ended December.
Best known for hugely popular mobile app WeChat, Tencent (TCEHY) also posted an annual profit of nearly $11 billion in 2017 -- a 75% increase from the previous year.
At nearly $16 billion, Facebook's (FB) annual profit was bigger but Tencent's earnings are rising faster: Facebook's profit in the December quarter was up 20%.
Related: A social media tycoon is now China's richest man
Tencent's billionaire CEO Ma Huateng, also known as Pony Ma, singled out growth in the company's online video streaming and mobile gaming businesses.
The company is now looking at "substantially increasing our investment in areas including video, payment, cloud, AI technologies and smart retail," he added.
The Chinese giant's strong performance comes as its American counterpart grapples with a growing controversy over user data.
Facebook's stock market value has slumped by almost $50 billion this week after it emerged that personal information on millions of Americans gleaned from the platform had been improperly transferred to a data research firm that worked on President Donald Trump's 2016 campaign.
Related: Your guide to Cambridge Analytica
Tencent became more valuable than Facebook four months ago, making it the world's fifth biggest company by market capitalization after Apple, Google's parent company Alphabet, Amazon and Microsoft.