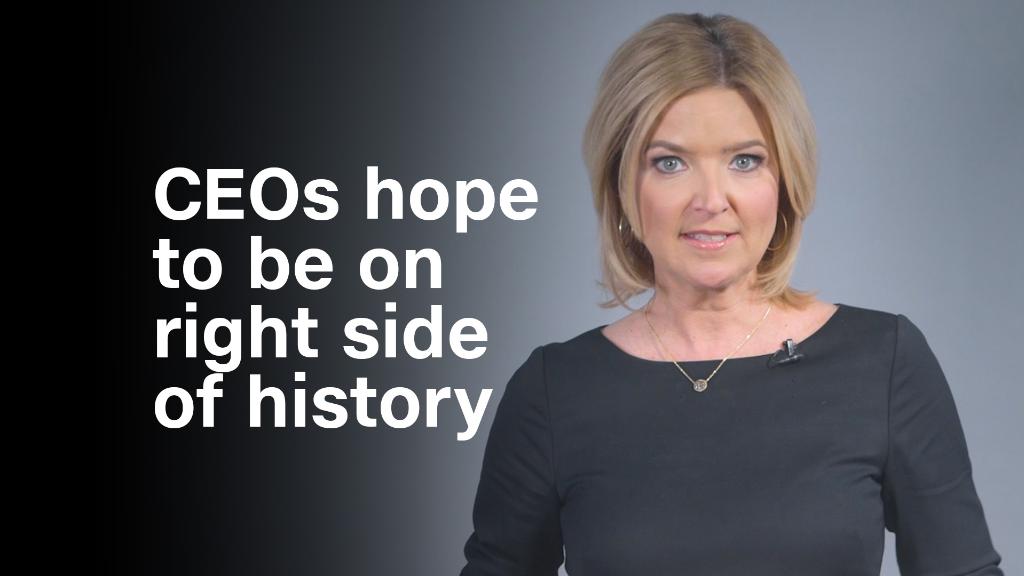 Citigroup is putting new restrictions on how and when its corporate clients can sell guns.
The company said Thursday that it will bar companies that it does business with from selling guns to people under the age of 21 and require customers to undergo background checks for all firearm purchases.
Citigroup (C) also banned its clients from selling high-capacity magazines and bump stocks, a gun accessory that was used by the shooter that murdered more than 50 people in Las Vegas in October.
The news was reported earlier by The New York Times and confirmed by the company.
The rules will apply to Citigroup clients "across the firm, including to small business, commercial and institutional clients, as well as credit card partners, whether co-brand or private label."
The new policy will not prevent Citi cardholders from using their credit cards to buy firearms or ammunition.
The bank says it has "few relationships with companies that manufacture firearms."
Related: YouTube restricts gun videos
Citigroup also said it's prepared to lose business if its clients don't comply.
"We know our clients also care about these issues and we have begun to engage with them in the hope that they will adopt these best practices over the coming months," the bank said in a blog post. "If they opt not to, we will respect their decision and work with them to transition their business away from Citi."
After a mass shooting at a Florida high school last month that left 17 people dead, corporations have taken unprecedented steps to address calls for tighter gun control as federal lawmakers have been unable or unwilling to enact legislation.
Citigroup is the first major bank to announce a new formal policy since the Florida massacre.
Bank of America (BAC) and investment giant BlackRock (BLK) both committed to speaking with gun makers about their policies.
Walmart (WMT) and Dick's Sporting Goods (DKS) said last month they would raise the minimum age for firearm purchases to 21.
Companies including Delta Air Lines (DAL), United Airlines (UAL), Hertz (HTZ), Enterprise (ETOLF) and MetLife have ended partnerships with the National Rifle Association.
Related: Kroger's Fred Meyer stores to 'phase out' all guns
Citigroup's executive vice president, Edward Skyler, said in a blog post Thursday that the decision was "not centered on an ideological mission to rid the world of firearms," but about implementing "common-sense measures that would help prevent firearms from getting into the wrong hands."
"For too many years, in too many places, our country has seen acts of gun violence that have resulted in heartbreaking losses," Skyler wrote. "As a society, we all know that something needs to change. And as a company, we feel we must do our part."