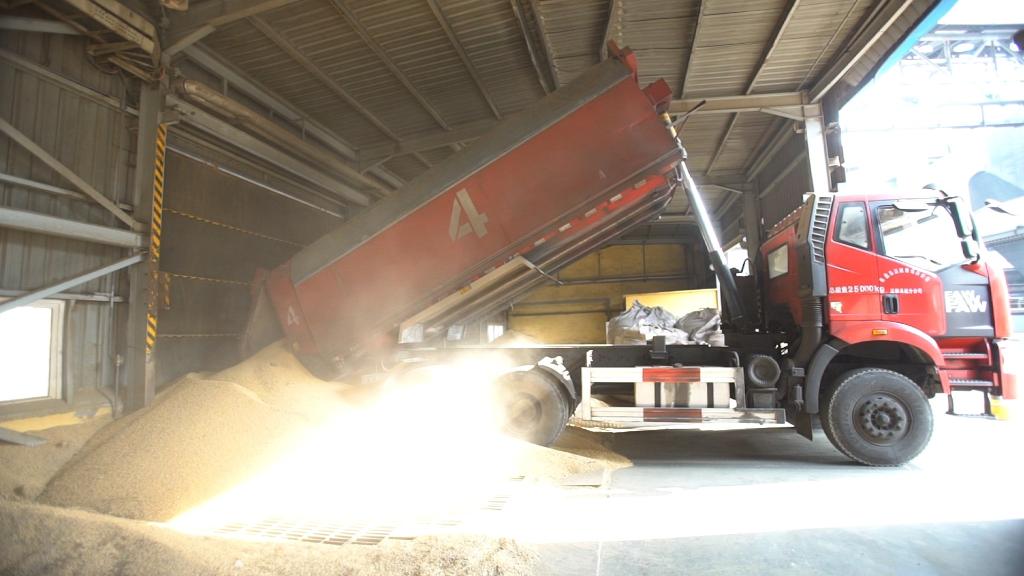 A trade war with China could be very bad news for some of America's largest companies.
Stocks sank Thursday as investors worried about the Trump administration's announcement of new tariffs on Chinese imports.
If China retaliates, life may become difficult for Apple, Boeing, Intel and other multinational companies in the Dow and S&P 500 that have started to do more business in the world's most populous nation.
Apple (AAPL) generated $18 billion in revenue -- 20% of its total sales -- from China in just its most recent quarter. Boeing's (BA) China sales last year were nearly $12 billion, almost 13% of its overall revenue.
Chip giant Intel (INTC) -- as well as fellow semiconductor firms Texas Instruments (TXN), Nvidia (NVDA), Micron (MU) and Qualcomm (QCOM) -- also have a big presence in China thanks to manufacturing plants there and Chinese tech companies that use their processors.
The Trump administration just blocked Singapore-headquartered Broadcom's (AVGO) proposed takeover of Qualcomm as well, adding to some geopolitical tensions.
Related: China says it will hit back if US announces new tariffs
But the growth of the middle class in China has helped other big US companies too.
Dow component Nike (NKE), which will report its latest results after the markets close Thursday, sold $1.2 billion of sneakers and athletic apparel in China in its last quarter. That's 15% of the House of Swoosh's total revenue.
Post-It and Scotch Magic Tape maker 3M (MMM), also in the Dow, generated 10% of its sales from China last year too. And sales in China were up 16% in 2017, compared to just 1.5% in the United States.
Related: Why Trump's tariffs on China are a big deal
GM (GM) said earlier this year that it and its joint venture partners sold more than 4 million vehicles in 2017 -- a record high fueled by strong demand for the Cadillac and Buick brands.
Starbucks (SBUX) has made a big bet on China as well -- and it appears to be paying off. The coffee king now gets about 14% of its sales from China -- and sales are growing at a faster pace there than they are in the United States and other developed markets.
Casino giants Las Vegas Sands (LVS) and Wynn Resorts (WYNN) could also be hurt by China's potential retaliatory moves. Both of those companies generate more than half their revenue from the Chinese special administrative region of Macau -- not Sin City.
So even though President Trump is acting to try and protect American workers from Chinese competitors that are selling more of their goods and services in the United States, many American companies stand to lose big if China fights back with tariffs of its own.