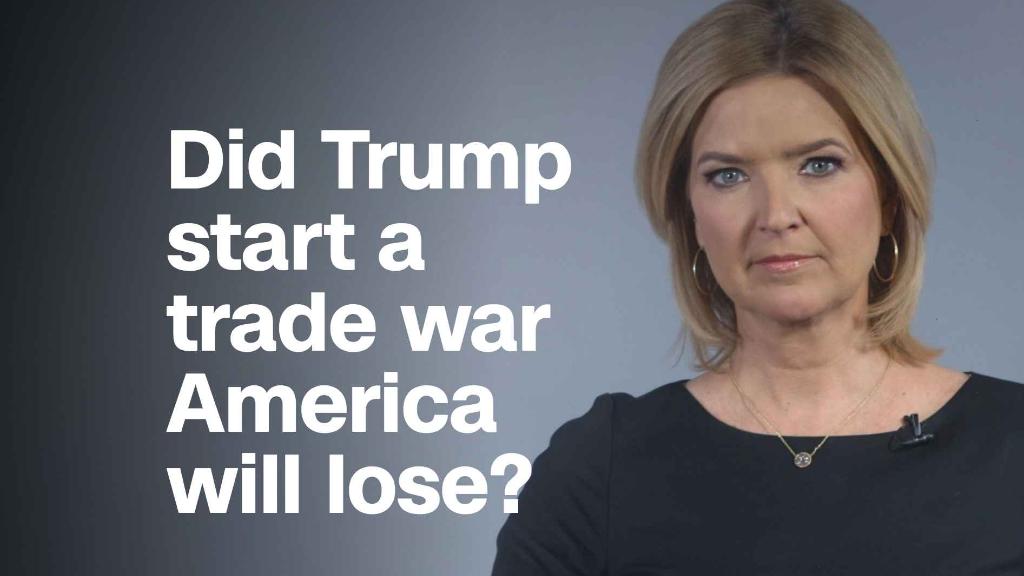 Beijing has renewed a warning that it will retaliate if President Donald Trump goes through with plans to slap new tariffs on Chinese goods worth billions of dollars.
"China will certainly take all necessary measures to resolutely defend its legitimate rights and interests," if the United States imposes new restrictions, the Ministry of Commerce said in a statement on Thursday.
Trump on Thursday directed the US trade representative to level tariffs on about $50 billion worth of Chinese imports. In addition to the tariffs, the United States also plans to impose new investment restrictions, take action against China at the World Trade Organization and the Treasury Department also will propose additional measures.
Related: Why Trump's tariffs on China are a big deal
Trump has repeatedly accused Beijing of unfair trade practices like currency manipulation -- which helps China make its exports more affordable -- and of stealing US intellectual property. The president has frequently taken aim at China's huge goods trade surplus with the United States, which reached $375 billion last year.
The tariffs would be the first time the Trump administration has directly targeted China with big trade sanctions. Previous measures against steel, aluminum and solar panels have applied to imports from other countries too.
China has repeatedly said that it doesn't want a trade war but warned that it would take "firm and necessary" countermeasures if necessary.
"It's unrealistic and unreasonable to demand complete equality in trade," Chinese foreign ministry spokeswoman Hua Chunying told reporters on Thursday. "We hope that both sides can sit down and talk calmly."
Beijing hasn't offered any specifics on how it could respond, but it does have a number of options.
Related: Major retailers to Trump: New China tariffs will hurt American shoppers
For example, it is one of the biggest buyers of US crops, including soybeans or sorghum. China could put a tariff on those, or decide to buy more soy from places like Brazil and Argentina.
Boeing (BA) might also be vulnerable in the longer term. It's the single largest US exporter, and China is a critical market for the company. Chinese airlines could place more orders for Airbus (EADSF) planes in future.
China is also the biggest creditor of the United States: It owns more US government bonds than any other country. It recently cut some of its US debt holdings, though investors don't expect China to immediately dump its US debt.
China's Global Times, a state tabloid that often voices nationalist views, said in an editorial this week that any suggestion China would suffer more than the United States in a trade war was "arrogant and naïve."
It pointed to soybeans as one area where it could put the squeeze on US exporters.
"If China halves the proportion of the US soybean imports, it will not have any major impact on China, but the US bean farmers will complain. They were mostly Trump supporters. Let them confront Trump," the newspaper said.
-- CNN's Daniel Shane contributed to this article.