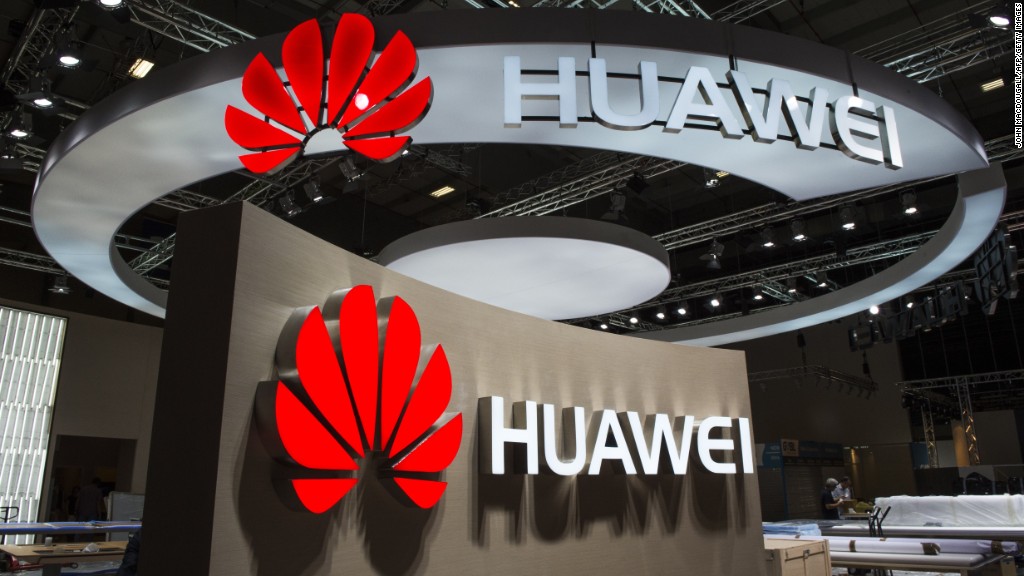 Huawei's toehold in the US smartphone market is shrinking further.
Best Buy (BBY) has stopped ordering new phones from China's biggest smartphone maker and will stop selling its products over the next few weeks, according to a source familiar with the situation.
Best Buy's decision was reported earlier by Reuters and CNET.
"We don't comment on specific contracts with vendors, and we make decisions to change what we sell for a variety of reasons," said a spokesperson for the electronics retailer.
Huawei did not dispute the reports.
In statement to CNN on Thursday, a spokesperson said Huawei "values the relationship it has with Best Buy and all our other retail partners. As a policy, we do not discuss the details of our partner relationships."
Huawei has struggled in the US market in large part because of official concerns that the Chinese government can use its smartphones and other products for intelligence gathering -- allegations Huawei has repeatedly denied.
US consumers can still buy Huawei's smartphones without a wireless plan at Walmart (WMT), but the loss of Best Buy is just the latest blow to Huawei's US ambitions.
Related: Why the US killed Broadcom's giant bid for Qualcomm
Huawei's hopes of clinching its first deal with a major US carrier were dashed in January when talks with AT&T collapsed at the last minute.
Then in February, US intelligence agencies warned Americans not to buy smartphones made by Huawei or ZTE, another Chinese tech company, saying the devices pose a security threat to American customers.
And only last week, President Donald Trump killed a $117 billion hostile takeover of US chip-maker Qualcomm (QCOM) by its rival Broadcom (AVGO), after the Committee on Foreign Investment in the United States warned the deal could allow Huawei to gain ground in 5G technology.
Related: Huawei fails to clinch smartphone deal wtih AT&T
In 2012, Congress released a report saying Huawei and ZTE, another Chinese tech company, should be viewed "with suspicion." The companies both strongly disputed the reports' findings at the time, with Huawei calling them "baseless."
Huawei said on Thursday it has "won the trust and confidence of individuals and organizations in 170 countries around the world."
The company is the world's third largest smartphone maker behind Samsung (SSNLF) and Apple (AAPL). It is also a leading provider of telecom equipment in Asia, Europe and Latin America.
Huawei is "committed to earning that same trust with US consumers and making our products accessible in as many ways as possible," a company spokesperson said.