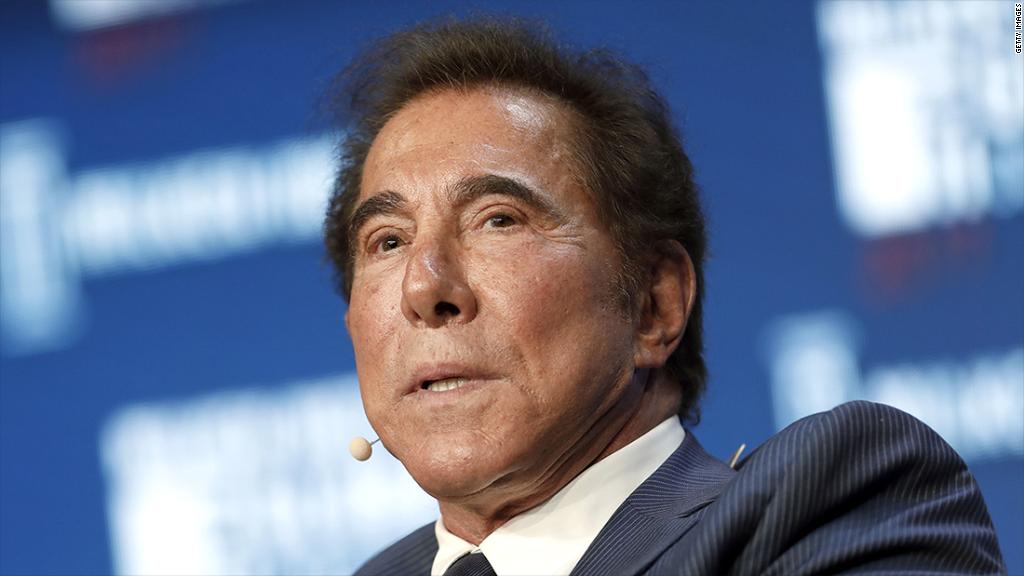 Steve Wynn has sold the last of his stake in the casino company that bears his name.
The company also said it has a new investor who currently operates casinos in Macau.
Steve Wynn, who resigned as CEO of Wynn Resorts (WYNN) in February after the Wall Street Journal reported allegations of sexual misconduct, sold 3 million shares of the company's stock in a private transaction to institutional investor T. Rowe Price for about $530 million on Thursday. He sold an additional 5 million shares of stock to another institutional investor -- Capital Research and Management Co. -- for $875 million, according to a filing by Wynn.
He started selling his shares on Wednesday when he sold 4 million shares on the open market. All told he received $2.1 billion for his stake.
The sales had pushed down the value of the stock nearly 5% in the last two days, although shares were rebounded about 3% in morning trading Friday.
Related: Wynn Resorts shakes up board as legal woes drag on
Wynn has continually denied the allegations made against him, calling them "preposterous." When he resigned from the company he said that he intended to continue to hold his shares
The allegations against Wynn have prompted investigations by gaming regulators in Macau, Nevada and Massachusetts, which could put some of its casino licenses at risk.
The company declined to comment on Wynn's sale. It did announce it sold an additional 5.3 million shares of its stock for $927.5 million to Galaxy Entertainment Group, which operates three major casinos in Macau.
"It is an honor to have such a distinguished company as Galaxy Entertainment as a shareholder," said Wynn Resorts CEO Matt Maddox.
"This is a unique opportunity to acquire an investment in a globally recognized entertainment corporation," said Francis Lui, vice chairman of Galaxy, in a statement issued by Wynn Resorts.
The company will use the proceeds of that stock sale to pay off $800 million of short-term debt.