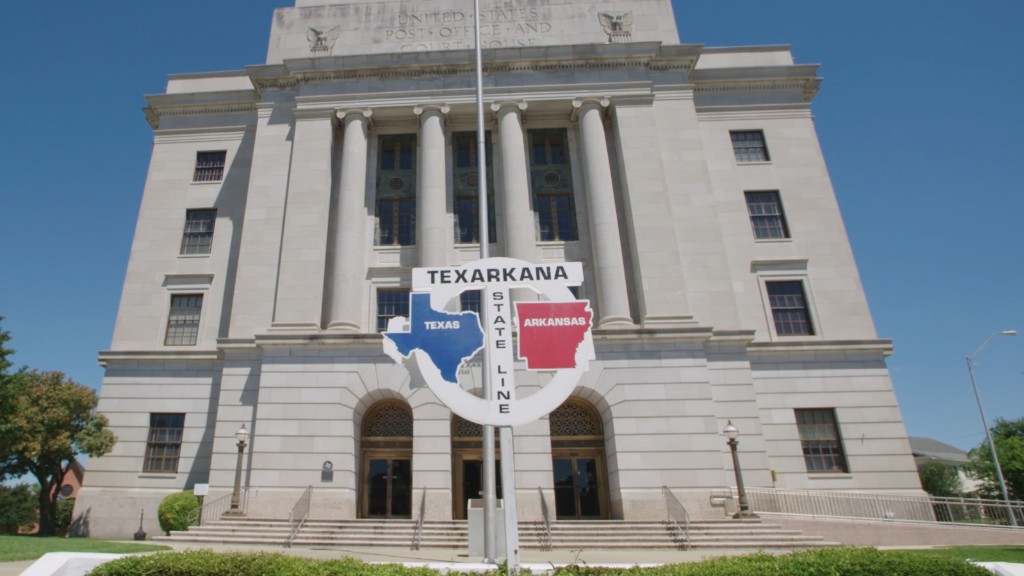 On a crisp sunny day, Tyson Toledo, a precocious 5-year-old boy, hobbled into a private health clinic to have his infected foot examined.
Pediatrician Gayle Harrison told his mother to continue to apply antibiotic ointment and reminded them to come back if the swelling and redness worsened.
The appointment at Rehoboth McKinley Christian Health Care Services' outpatient center in Gallup, New Mexico, comes at no charge for the Toledo family, who live 30 miles away on the Navajo Nation Reservation. That's because Tyson is covered by Medicaid, the government health insurance program for the poor.
New Mexico leads all other states in Medicaid enrollment, with 43% of its residents on the program. Nearly a third of the 900,000 New Mexico beneficiaries joined as part of the Affordable Care Act's option to expand Medicaid.
Kaiser Health News is examining Medicaid's role in the U.S. as the health care program comes under renewed fire from Republicans who generally want to put the brakes on it, even as many Democrats credit the expansion with reducing the number of uninsured Americans to historic lows. Conservatives view the costs as prohibitive for state and federal budgets.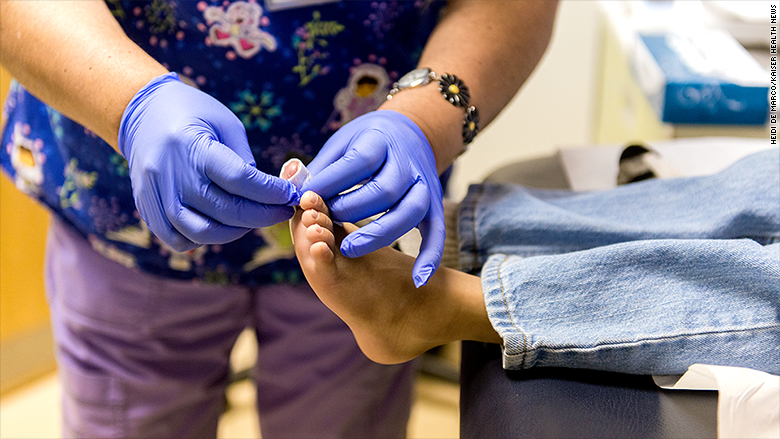 Nina Owcharenko, a senior research fellow in health policy with the conservative Heritage Foundation, said the enrollment boost is "not a positive story." While the high enrollment underscores the pervasive poverty in New Mexico, it also signals surging costs for taxpayers, she said.
"I am growing more concerned about the cost of shifting Medicaid dollars to the federal government and without a budget cap on the program," she said. "That is a dangerous fiscal course for the country."
In Gallup, a city of about 23,000 people, Medicaid is as much a part of the fabric as Native American-crafted jewelry and green chile sauce. Recipients include the waitress at the downtown bar, the clerk at a loan store and the maid at the hotel.
And multi-generational families are common in Gallup and surrounding McKinley County. Tyson's mother, grandmother, aunt and uncle also are enrolled in Medicaid.
Some 52% of the county's residents have coverage through the program. That's the highest rate among U.S. counties with at least 65,000 people, according to a KHN analysis of Census data.
"Pretty much everybody is on Medicaid here," said Libby Garcia, 36, who lives in a trailer overlooking downtown Gallup.
Garcia, who works as a custodian at a local Head Start agency, quit a second job cleaning businesses because that extra income would put her over the eligibility level for coverage. She can't afford private insurance, and Medicaid gives her free care at a community health center and insulin and other medicines for her diabetes without out-of-pocket costs, she said.
McKinley, where more than 40% of the population lives below the federal poverty level of $12,140 for an individual, is the nation's only county of at least 65,000 people in which more than half the population is on Medicaid.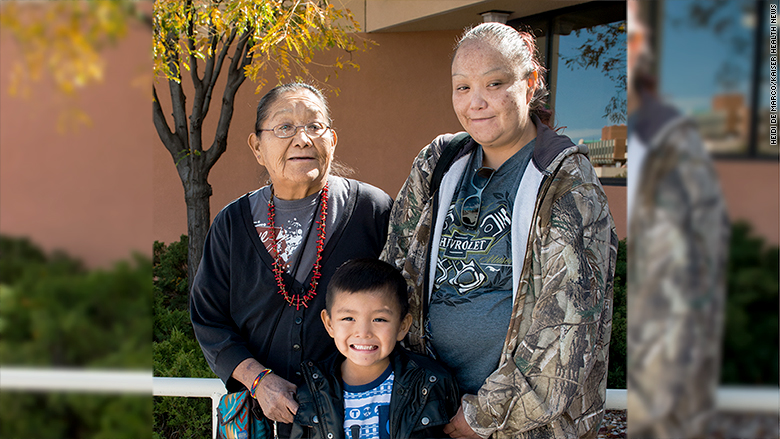 In McKinley County, many residents see Medicaid as vital. There's no stigma around it, and enrollees and providers speak positively about it.
The heavy concentration of Medicaid in this high-altitude desert is a result of two factors: the high poverty rate and the Indian Health Service's relentless work to enroll patients in the program.
Large swaths of McKinley County lie within the Navajo Nation, the largest Indian reservation in the United States. Nearly 80% of McKinley County's 75,000 residents are Native American.
Related: Trump administration allows states to make Medicaid recipients work
Medicaid enrollees in Gallup say the coverage has opened up new opportunities for them to get more timely care, especially surgery and mental health services. It has been vital in combating high rates of obesity, teen birth, suicide and diabetes, according to local health officials.
For the Gallup Indian Medical Center — the main Indian Health Service facility in the area — Medicaid has stoked the local budget and eased overcrowding. When patients on Medicaid are treated there, the center is reimbursed by the program. That money supplements the Indian Health Service's annual federal grant, which is set by Congress.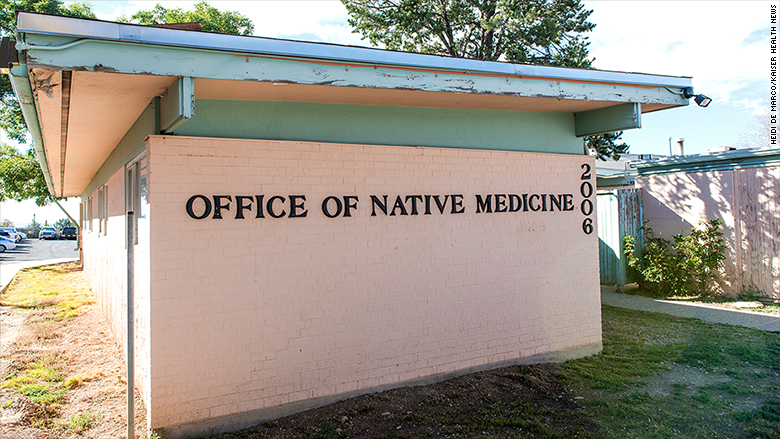 Last year, Medicaid funding made up 34% of the center's $207 million budget. Among all US hospitals, Medicaid provided only 18.5% of revenue.
"Medicaid has become the safety net for the Indian Health Service," said John Ratmeyer, deputy chief of pediatrics at the Gallup Indian Medical Center. "It's providing an extra pod of money to pay for services not within our hospital system."
Medicaid this year is projected to add more than $800 million to Indian Health Service hospital funding, supplementing the $4.8 billion in annual federal appropriation.
Related: Millions of Medicaid recipients already work
The county has a host of medical challenges related to its economic problems. According to a 2016 report sponsored by Rehoboth McKinley, the county's suicide rate for ages 10 and up is twice the US average, alcohol-related deaths are nearly four times higher than the national rate, and teen birth rates are three times the US average. Average life expectancy in McKinley is 74 years, four years less than the typical US life span.
Without Medicaid covering doctor visits and substance abuse treatment, the situation would likely be worse, said Larry Curley, director of program development for Rehoboth McKinley.
This kind of care doesn't come cheap. The federal government paid the full cost of the expansion through 2016, but now New Mexico and other states have to pick up a 5% share. To deal with rising costs, the state in 2017 began cutting the fees it pays hospitals, doctors and other providers.
Asked about her Medicaid health plan while at a popular doughnut shop, Corrine Rosales, 60, of Gallup, said it's invaluable for her and her two young nieces, Mya and Destiny. Medicaid pays for her diabetes medications and helped Mya get treated for attention-deficit disorder.
"I don't know what we would do without it," she said.
Kaiser Health News (KHN) is a nonprofit news service covering health issues. It is an editorially independent program of the Kaiser Family Foundation that is not affiliated with Kaiser Permanente.