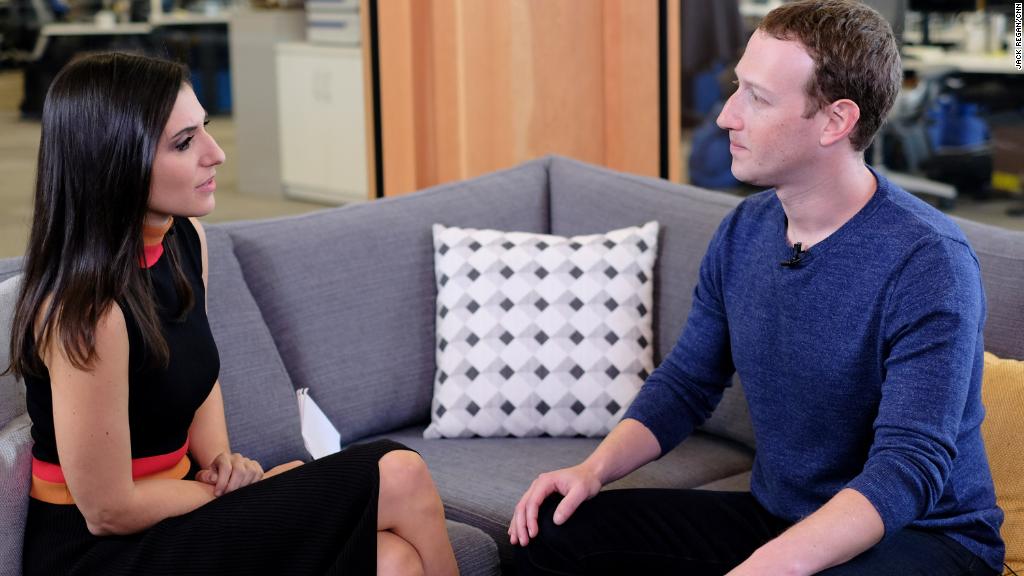 The top Democrat on the Senate Intelligence Committee really wants Facebook CEO Mark Zuckerberg to start talking on Capitol Hill.
"Mr. Zuckerberg needs to come and testify before Congress," Senator Mark Warner said Sunday on CBS's "Face the Nation."
"He said he would if he was the right guy. He is the right guy. He can't send a staff," Warner added.
Zuckerberg has faced a groundswell of angry voices since news broke that political data firm Cambridge Analytica, which worked on President Donald Trump's campaign, was able to harvest data for about 50 million Facebook users.
The Facebook CEO took out full-page ads in several British and American newspapers Sunday to apologize for a "breach of trust."
Related: Cambridge Analytica claims audit will confirm it deleted Facebook data
Warner told "Face the Nation" that Facebook must do more than print apologies in newspapers.
Zuckerberg needs to explain how Facebook is "going to work with us to both protect privacy ... and make sure it never happens again in terms of weaponization of these social media platforms," Warner said.
He also mentioned he'd "love" to hear from former presidential adviser Steve Bannon.
Bannon served as vice president at Cambridge Analytica before he joined Trump's campaign in August 2016.
On Thursday, Bannon told CNN he "doesn't remember" purchasing personal information about Facebook users.
The Cambridge Analytica controversy piled on to others that have roiled Facebook in recent months, including the role of fake news and Russian trolls in the 2016 election.