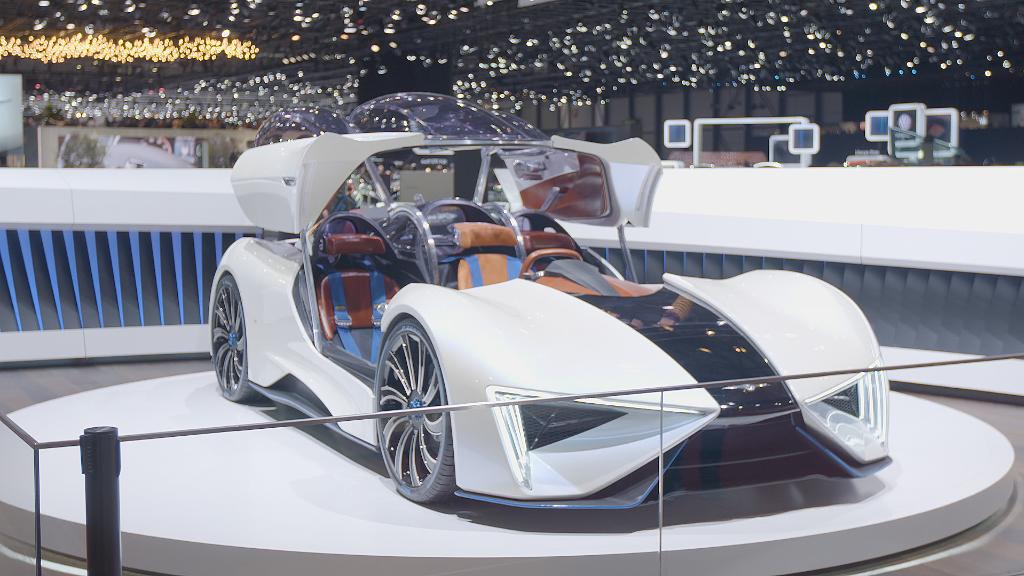 Now that Bentley, Maserati and Lamborghini are making SUVs, it seems like anything in is possible. Except Ferrari making an SUV.
Ferrari has said it plans to stretch its legendary brand beyond the traditional two-door sports cars. At this point, the question is, just how far?
Ferrari designers are working on something more practical that's expected to be revealed within the next couple of years. Given the nature of the brand, this must be done with great care. It's true that this sort of extension has been been successfully managed by Porsche, Bentley and Maserati, all of which are now producing vehicles to meet the world's seemingly insatiable appetite for crossover SUVs.
But Ferrari is different. It exists on another level. Yes, Ferrari (RACE) makes supercars. And Michelangelo painted a ceiling once. At its best, there is a unique combination of sublime beauty and just a touch of aggression in the way a Ferrari looks, drives and sounds. It's a tradition stretching back decades. That is why, today, Ferrari is the most powerful automotive brand in the world, according to Brand Finance, a London-based brand valuation consulting firm.
Anything Ferrari makes will still be a "sports cars" said Enrico Galliera, Ferrari's Chief Marketing Officer. Don't expect to take a Ferrari off-road unless it's onto a racetrack, according to his description.
Related: McLaren's 'most extreme' road car costs $1 million
"Sports car means that your driving position is this," Galliera said, leaning back in an office chair and holding his hands in the air in front of his chest as if grasping a steering wheel. He was imitating the deeply reclined driver's seat position in a Ferrari.
"Sports car means that the height from the ground is this one," he said indicating something a few inches from the ground. Then he raised his hand up higher. "It cannot be like this one," he said.
That higher ride height is a defining characteristic of a crossover SUV like a Maserati Levante or Lamborghini Urus. Those extra inches are helpful off road but compromise a car's cornering ability on twisty paved roads. That is not a compromise Ferrari will make, Galliera indicated.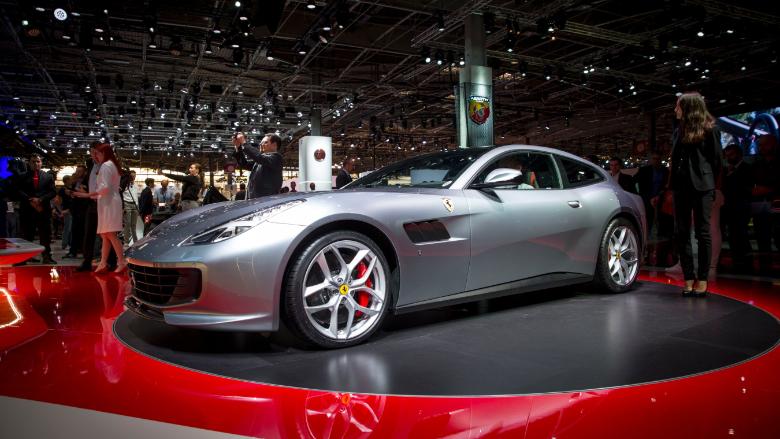 To date, the furthest Ferrari has strayed from the traditional sports car has been the GTC4Lusso. It's a two-door car, but with full sized back seats roomy enough for adults and reasonable cargo space inside its high-roofed rear end. It's still classically Ferrari in that it has a raspy 680 horsepower V12 engine under its long, sloping nose. (It is also available with a turbocharged V8.) On a test drive on twisting California roads last summer, it felt and sounded every bit a Ferrari.
Related: Jaguar reveals electric SUV
During that drive in California, some young men asked me to pull over and stop so they could take pictures. Clearly, big back end or not, it looked enough like a Ferrari to garner excitement.
Nevertheless, the model was greeted with outrage from some Ferrari fans when it was introduced seven years ago as the Ferrari FF. Now, "Ferraristi," as they're called, embrace the car, said Galliera. Parking lots outside Ferrari track driving events are filled with the FFs and GTC4Lussos used by Ferrari sports car owners to drive their families to the track.
Related: Ferrari reveals 200 mph convertible
Ferrari's extraordinarily close relationship with its core customers will be key to pulling off this next move, said Alex Haigh, director of Brand Finance.
"Ferrari is incredibly close to its customers," he said. "So, it won't be making models where they haven't checked with their customers."
That's how Ferrari ensures that whatever it makes next will click with buyers.