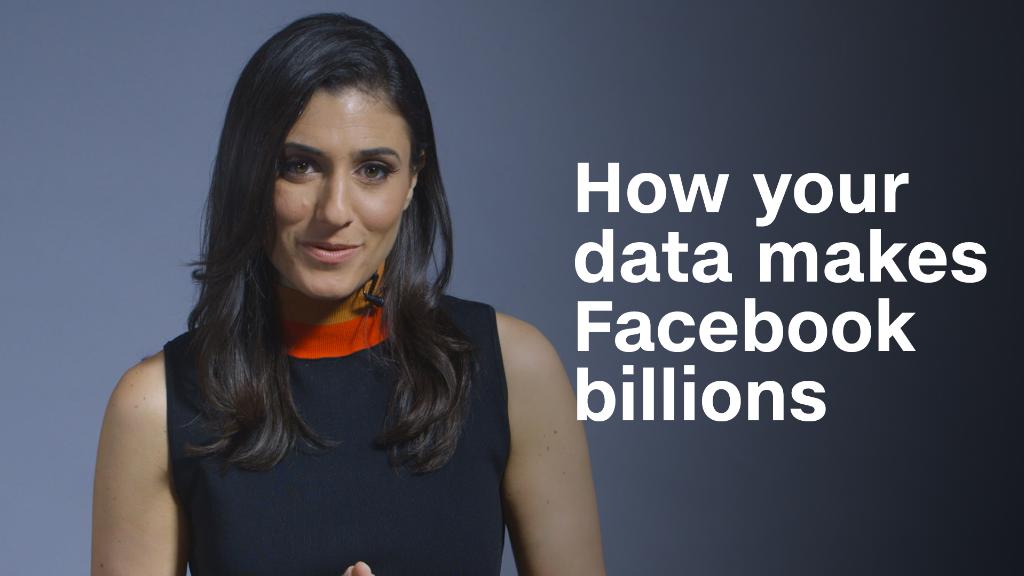 The Big Picture: Apple is gunning for Facebook.
Apple executives are highlighting Facebook's weaknesses in an effort to distinguish themselves as a responsible tech company that values data privacy, editorial responsibility and accountability.
The public remarks annoy Facebook's top brass, sources there said, and reflect an antipathy between Apple and Facebook that goes back years.
The latest:
Apple CEO Tim Cook at the China Development Forum in Beijing:
• On privacy abuse: "[Facebook's misuse of data] is so dire and has become so large that probably some well-crafted regulation is necessary."
• On data harvesting: "The ability of anyone to know what you've been browsing about for years, who your contacts are, who their contacts are, things you like and dislike and every intimate detail of your life -- from my own point of view it shouldn't exist."
Apple SVP Eddy Cue during our SXSW interview earlier this month:
• On fake news: "We want [our articles] to be from trusted sources so that we don't have a lot of the issues that have been going around in the marketplace."
• On hate speech: "I think in today's world companies have to take responsibility... We do think free speech is very important, but we don't think white supremacy or hate speech is important speech to be out there."
The Play: Apple is casting itself as a responsible, ethical tech company at a time when the entire tech industry is facing unprecedented scrutiny over its effects on society.
The Other Play: Apple is keeping the focus on its competitors and off its own problems, including glitches with its Siri assistant and weaker-than-expected HomePod sales.
Meanwhile.... Mark Zuckerberg's mea culpa has not stemmed the tide of public scrutiny:
• The FTC has confirmed it is investigating the company's data practices.
• ArsTechnica reports that Facebook scraped data from Android phones, a charge Facebook denies.
• Sen. Mark Warner says that Zuckerberg "needs to come and testify before Congress... He can't send his staff."
• Elon Musk has joined the #DeleteFacebook movement and publicly criticized the company on Twitter.
What We're Reading: "My Cow Game Extracted Your Facebook Data" by The Atlantic's Ian Bogost: "The Cambridge Analytica scandal is drawing attention to malicious data thieves and brokers. But every Facebook app—even the dumb, innocent ones—collected users' personal data without even trying
---
Today's PACIFIC
What Silicon Valley is talking about: The FTC's Facebook investigation, and Facebook's new Android headache ... What Hollywood is talking about: Maureen Dowd's Barry Diller interview ... What The Town is talking about: Three to six weeks without Steph Curry ...
Good morning. After risking a trade war, the U.S. and China are in negotiations. "We're not afraid of a trade war," Treasury Secretary Steven Mnuchin says, "but that's not our objective." The Dow jumped 400 points.
Where to spend it: Chef Thomas Keller, of French Laundry and Bouchon fame, appears to be planning a new Mexican restaurant in Napa.
---
Paranoid Android: Facebook's next headaches
1. The U.S. government is officially investigating Facebook, by CNNMoney's Seth Fiegerman:
• Tom Pahl, the acting director of the FTC's Bureau of Consumer Protection: "The FTC takes very seriously recent press reports raising substantial concerns about the privacy practices of Facebook. Today, the FTC is confirming that it has an open non-public investigation into these practices."
• Rob Sherman, Facebook's Deputy Chief Privacy Officer: "We remain strongly committed to protecting people's information. We appreciate the opportunity to answer questions the FTC may have."
2. "Facebook has been collecting call history and SMS data from Android devices" by The Verge's Tom Warren:
• "Facebook has been collecting call records and SMS data from Android devices for years. Several Twitter users have reported finding months or years of call history data in their downloadable Facebook data file."
• "Facebook appears to be gathering this data through its Messenger app, which often prompts Android users to take over as the default SMS client."
• Facebook's response: "You may have seen some recent reports that Facebook has been logging people's call and SMS history without their permission. This is not the case."
The Big Picture: Facebook's nightmare is not over, and it may never be over. The data harvesting business is rife with opportunities for scandals like these.
Bonus: In the opening credits for the new season of HBO's "Silicon Valley," the Facebook logo changes from English to Russian.
----
Out of Asia: Uber gets Grab'd
My colleague Jordan Valinsky emails:
Uber is hitting the brakes in eight countries across Southeast Asia and selling its ride-hailing and food delivery business there to rival Grab.
The deal, via CNNMoney's Sherrise Pham:
• "Uber won't receive any cash from the sale. Instead, it will get a 27.5% stake -- worth several billion dollars -- in Singapore-based Grab."
• "Grab says it operates in 191 cities in the region -- about three times as many as Uber -- and also offers motorbike, carpooling and cashless payment services."
The Big Picture: The move is the latest retreat for Uber following its exit from China in 2016 and Russia in 2017. The company is also trimming the fat ahead of a planned IPO.
Uber CEO Dara Khosrowshahi emails employees: "One of the potential dangers of our global strategy is that we take on too many battles across too many fronts and with too many competitors."
---
What Jeff Bezos is reading
• "JPMorgan Brings Amazon's Alexa to Wall Street Trading Floors" by Bloomberg's Hugh Son and Katherine Chiglinsky: "The bank and the e-commerce giant have partnered to provide JPMorgan's Wall Street users with another way to access its research."
• "As Amazon Steps Up Tax Collections, Some Cities Are Left Out" by NYT's Ben Casselman: "Thanks in part to a series of deals with state governments in recent years, Amazon is collecting sales tax in every state that has one. But those deals don't always extend to taxes assessed by local governments."
---
Sage of Coldwater: Barry Diller on everything
Highlights from Maureen Dowd's interview with Barry Diller:
• On Hollywood: "[Old Hollywood] operated completely out of instinct. As against today, when people operate out of research and marketing."
• On Silicon Valley in Hollywood: "They're tech people. They don't have a lot of romance in them. They don't have a lot of nuance in them. Their lives are ones and zeros."
• On Netflix: "It's like a giant vacuum cleaner came and pushed all the other vacuum cleaners aside. And they cannot be outbid. No one can compete with them."
• On Netflix CEO Reed Hastings: "He has so much original thinking in so many different areas, he's really impressive."
• On #MeToo: "I hope in the future for some form of reconciliation. Because I think all men are guilty. I'm not talking about rape and pillage. I'm not talking about Harveyesque. I'm talking about all of the spectrum. ... Are we really going to have only capital punishment? Because right now, that's what we have. You get accused, you're obliterated. Charlie Rose ceases to exist."
Bonus: From Dowd's "Confirm or Deny" lightning round: Facebook is a media company. "Deny." .. Hearst is in better shape than Condé Nast. "Confirm." ... You would rather run Facebook than Disney. "Deny."
---
Golden State of Mind: Curry out through Round 1
The Latest: Steve Kerr has ruled out Steph Curry for the first round of playoffs after his ankle injury on Friday night:
• "There's no way he's playing in the first round. There's no way. ... We have to be ready to play without him and see how he's coming along."
The Big Picture, via Sports Illustrated's Ben Golliver:
• "Klay Thompson, Kevin Durant and Draymond Green have all battled injury issues. It will be very difficult, if not impossible, for the Warriors to enter the playoffs with the genuine positive momentum they mustered last April."
The Lesson for leaders everywhere: Have a deep bench.
--
Happy Monday. Have a fantastic day, everyone.