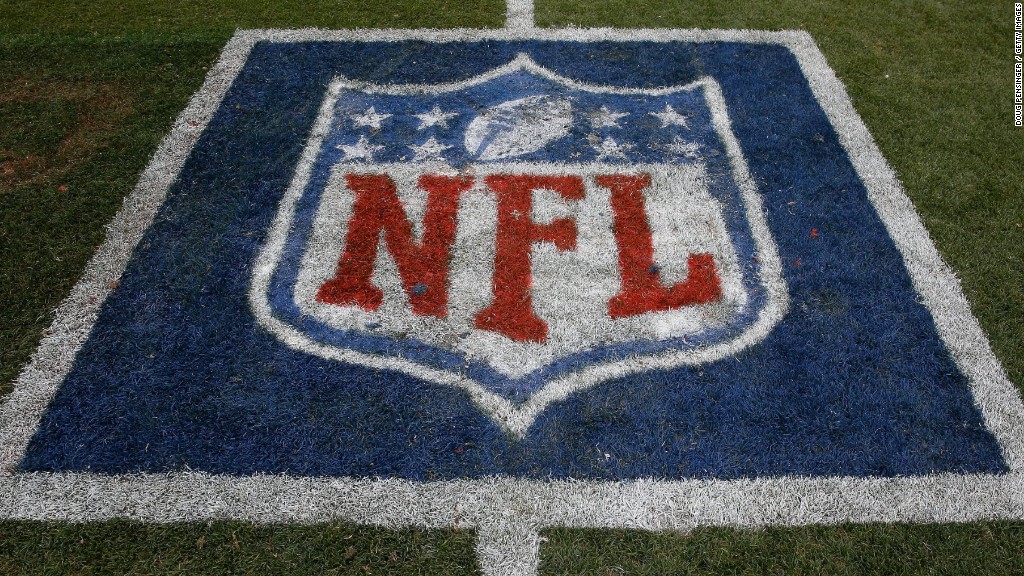 The NFL and Nike just made their relationship official -- again.
The two brands announced on Tuesday that they would be extending their partnership for another eight years. The new deal will take place when the current one expires in 2020 and will run through 2028.
As part of the deal, Nike will set up all 32 teams with game-day uniforms and sideline apparel that bears the swoosh logo.
Nike will also provide gear to the NFL players it has individual contracts with, including two of its newest signs: Top rookie prospects Saquon Barkley and Baker Mayfield.
"Nike has been a long-time and trusted partner of NFL and we're thrilled to extend our relationship with them," said Brian Rolapp, the NFL's chief media and business officer.
"The NFL and Nike are a powerful combination and we anticipate working closely with them on several programs, including youth and player initiatives," he said.
Related: Fast break: Nike's new NBA jerseys keep ripping apart
With this deal, Nike solidifies its role as the official game-day uniform supplier for both the NFL and the NBA.
Nike landed the rights to the NBA's uniforms starting with the 2017-2018 season. But, Nike hit a rough patch when its uniforms started falling apart in spectacular fashion, and the situation went viral.
Financial details of the NFL deal weren't released, but the deal with the NBA was worth a reported $1 billion for eight years.