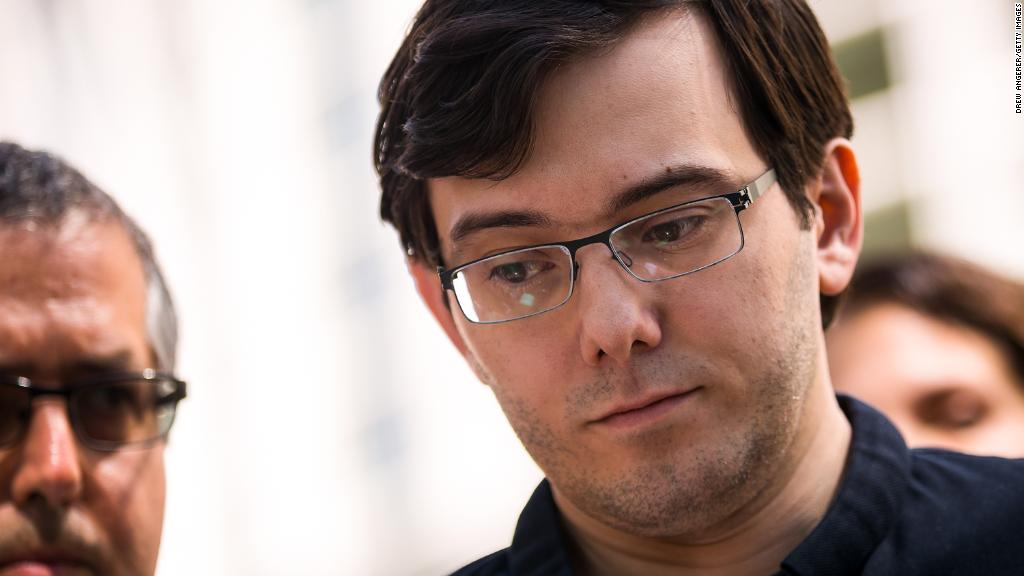 About 3 million Aetna customers could get a break at the pharmacy next year.
The health insurer announced Tuesday it would pass along to consumers the rebates it receives from drug manufacturers, starting January 1. This will apply to people enrolled in a certain type of job-based insurance coverage.
"We have always believed that consumers should benefit from discounts and rebates that we negotiate with drug manufacturers," said Aetna (AET) CEO Mark Bertolini. He noted that drug prices have increased nearly 25% between 2012 and 2016. "Going forward, we hope this additional transparency will encourage these companies to rationalize their pricing and end the practice of annual double-digit price increases."
Related: UnitedHealthcare will pass along drug discounts to some customers
The move comes three weeks after rival UnitedHealthcare said it would do the same for its 7 million consumers who are on the same type of job-based plans. UnitedHealthcare (UNH) said the discounts can range from a few dollars to more than $1,000, depending on the medication.
Insurers say they usually funnel the rebates into lowering customers' monthly premiums.
Drug prices are now in the spotlight, with President Donald Trump and his administration promising to lower the cost of prescription medicine. The administration's fiscal 2019 budget proposes passing along more drug rebates to Medicare enrollees.
Aetna, one of the nation's largest health insurers, is in the process of being acquired by CVS (CVS), which runs a pharmacy benefits manager that helps negotiate discounts from drug manufacturers.