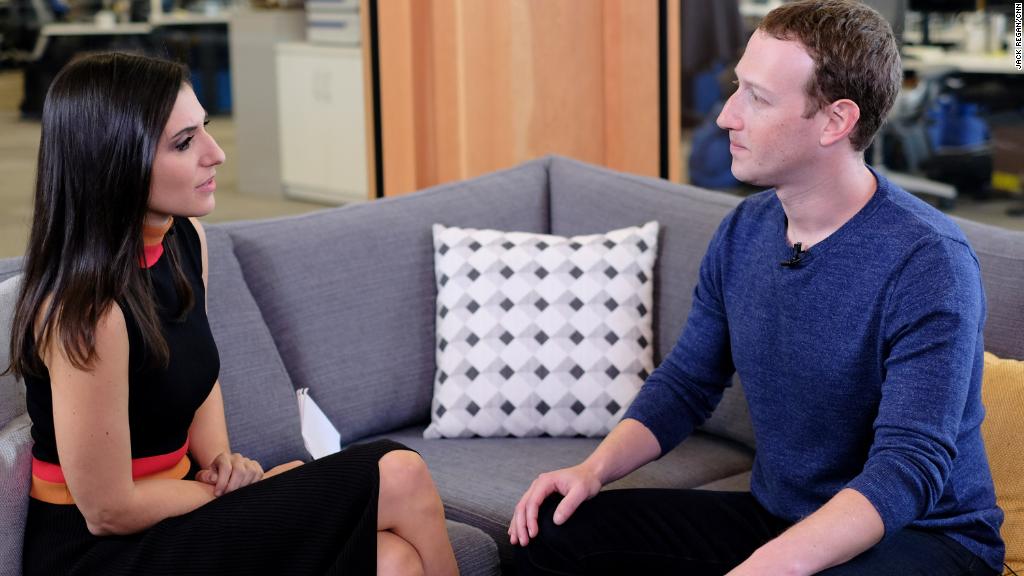 Data crunching firm Palantir Technologies is denying claims made by Cambridge Analytica whistleblower Christopher Wylie that it has links to the controversial company.
Wylie, a former contractor for Cambridge Analytica, the firm at the center of a debate over how social media data is used, told a UK parliamentary committee on Tuesday that senior Palantir staff had access to user data gleaned from Facebook.
"There were senior Palantir employees that were also working on the Facebook data," said Wylie. "There were Palantir staff who would come into the office and work on the data."
Wylie said there was no official contract between Palantir and Cambridge Analytica, but "there were Palantir staff who helped build the models that we were working on."
Palantir, which counts Facebook (FB) board member Peter Thiel among its founders, denied the claims.
"Palantir has never had a relationship with Cambridge Analytica nor have we ever worked on any Cambridge Analytica data," Lisa Gordon, a spokesperson for Palantir, told CNN on Tuesday.
Gordon described Wylie's claims as "false and misleading."
Cambridge Analytica, which worked on President Donald Trump's campaign, has come under scrutiny following media reports that it accessed information from about 50 million Facebook users without their knowledge.
Cambridge Analytica said in a statement on Tuesday that Wylie had engaged in speculation, and provided the committee with "false information." It denied that it had shared data with Palantir.
Related: Mark Zuckerberg has decided to testify before Congress
Facebook says the user data was initially collected by a professor for academic purposes in line with its rules. The information was later transferred to third parties, including Cambridge Analytica, in violation of Facebook's policies.
Wylie claimed on Tuesday that "all kinds of people" had access to the Facebook data that Cambridge Analytica was working on.
Any involvement of Palantir, which provides a range of data analytic services to clients including the intelligence community, would raise further questions about how the data was used.
Facebook CEO Mark Zuckerberg apologized last week for how the incident had been handled.
"This was a major breach of trust, and I'm really sorry that this happened," he told CNN.