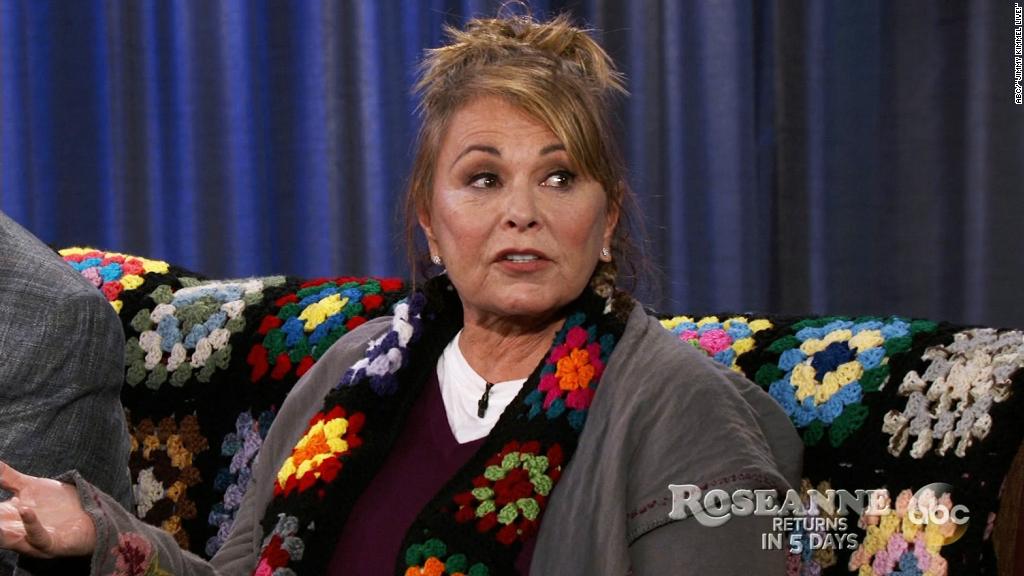 ABC's revival of "Roseanne" premiered on Tuesday to a staggering 18.2 million viewers.
The reboot of the beloved comedy that ran on the network from 1988 to 1997 also notched a stellar 5.1 rating for the coveted 18 to 49 demo for Tuesday's back-to-back episodes.
For comparison, the first episode of NBC's reboot of "Will & Grace" averaged 10.1 million viewers and a 3.0 rating last September.
"Roseanne" also scored TV's highest rating for the 18 to 49 demo for any comedy telecast since 2014, the year that the season 8 premiere of CBS' "The Big Bang Theory" held that title. Arguably the most impressive stat is that Tuesday night's episode actually topped the show's original finale 21 years ago by 10% in total viewers.
The only scripted show to have a bigger audience this season was the post-Super Bowl episode of NBC's "This Is Us," which brought in 26.9 million viewers -- a number that benefited from a big bump from the game.
"Roseanne" rated highest in Tulsa, Cincinnati and Kansas City. The return of the series on Tuesday night brought in a 19.0 rating in Tulsa, which means 19% of homes in the city were tuned into the show.
"Roseanne" is among the recent wave of reboots currently on TV or in the works, including "Murphy Brown," "Magnum P.I.," "Charmed" and "Fuller House," which premiered on Netflix. ABC announced the revival last summer saying they will bring back the original cast, including both Beckys, played by Lecy Goranson and Sarah Chalke, who appears in the revival as a different character.
The highly-anticipated "Roseanne" reboot has received mostly positive reviews from critics.
"Close your eyes, and you could be listening to vintage 'Roseanne.' This is good and bad. The series's voice is intact, but the zinger-based dialogue and rhythms can feel dated," wrote James Poniewozik, TV critic for the New York Times. "But the beauty of the show's language is how many feelings those zingers can communicate."
Americans on Tuesday night were reintroduced to the Conners, a blue collar family living in the fictional Illinois town of Lanford. The episode did not shy away from politics and current events. Roseanne Barr's eponymous character reveals that she is a Donald Trump supporter and her sister Jackie Harris, played by Laurie Metcalf, supports Hillary Clinton.
"There's something about this particular cultural moment that should explain why nostalgia thrives. Times are scary, y'all. In the midst of all the political and cultural turmoil, these revivals are comforting. But that's what makes the Roseanne reboot so distinct in the trend," wrote Kevin Fallon, a senior entertainment reporter at The Daily Beast. "It's not seeking to distract from that unrest. It wants to expose it, parse it, challenge it, debate it, and, usually, just hang it out there naked to make us all uncomfortable."