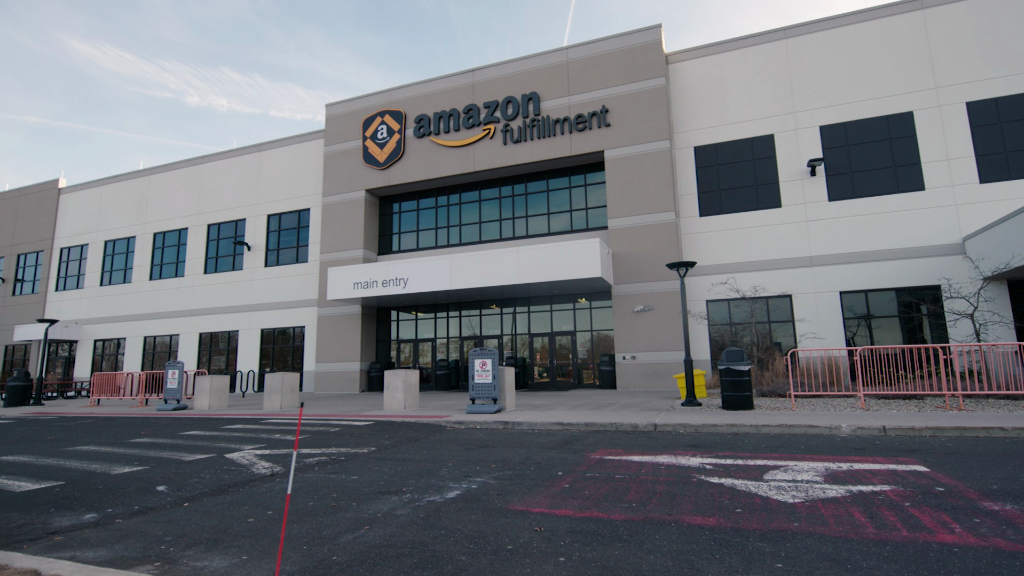 If you're looking for a good stock to buy today, have we got a deal for you! Amazon is down 4% Wednesday because, well, ¯\_(ツ)_/¯.
Axios reported that President Trump wants to "go after" Amazon with antitrust enforcement or by changing tax rules.
"He's obsessed with Amazon," a source told Axios.
Investors shouldn't be surprised that Trump is reportedly grumbling about Amazon again. It's no secret that Trump hates Amazon (AMZN). He has repeatedly told the world on Twitter how much he dislikes the company.
In August, he tweeted: "Amazon is doing great damage to tax paying retailers. Towns, cities and states throughout the U.S. are being hurt - many jobs being lost!"
Trump also tweeted about Amazon hurting the US Post Office.
He often criticizes The Washington Post, which is owned by Amazon CEO Jeff Bezos — but not by Amazon. He misleadingly called it the "Amazon Washington Post."
Last year, Trump wrote on Twitter: "The #AmazonWashingtonPost, sometimes referred to as the guardian of Amazon not paying internet taxes (which they should) is FAKE NEWS!"
He has even called Amazon a "no-tax monopoly."
Amazon declined to comment. White House Press Secretary Sarah Sanders said Wednesday that the Trump administration isn't considering action on Amazon "at this time."
Related: Amazon tops Google as second most valuable company in US
So why is Amazon's stock down?
Tech investors have been on edge about increased regulation after Facebook said a third-party personality quiz harvested 50 million people's profiles, and political consulting company Cambridge Analytica used personal data to sway the 2016 presidential election.
Trump wants Amazon to pay more tax, because he's concerned about small retailers going out of business, according to Axios. His friends have told him Amazon is hurting their businesses and malls and brick-and-mortar retailers, and Trump has asked them if there's a way to retaliate with tax or antitrust laws, Axios said.
"Today's news adds gasoline to the fire that Amazon could see more regulation ahead," said Daniel Ives, head of technology research at GBH Insights. "The last thing nervous tech investors wanted to see was news that Trump is targeting Bezos and Amazon over the coming months."
But it's far from certain that Trump would be able change laws to retaliate against Amazon — even if he were to announce something. Amazon dominates online retail, but an antitrust case against Amazon wouldn't be simple: It's difficult to prove consumer harm when Amazon wins by lowering its prices. And tax laws have to be passed by Congress.
Sure, Trump's Justice Department sued to block AT&T from buying CNN parent company Time Warner on antitrust grounds after Trump repeatedly criticized that deal (and CNN). But it's unclear what, if anything, Trump had to do with that decision. Both he and the Justice Department deny the president's involvement.
So investors should focus on Amazon's business, not the potential — if unlikely — threat of regulation.
You know, Amazon: The company that's growing so fast that cities across America are throwing billions of dollars in tax breaks at it to lure its second headquarters. The company that muscled its way into the grocery business, dominates cloud computing, lords over online retail and wins Emmy awards. Sounds like a good buy to us.