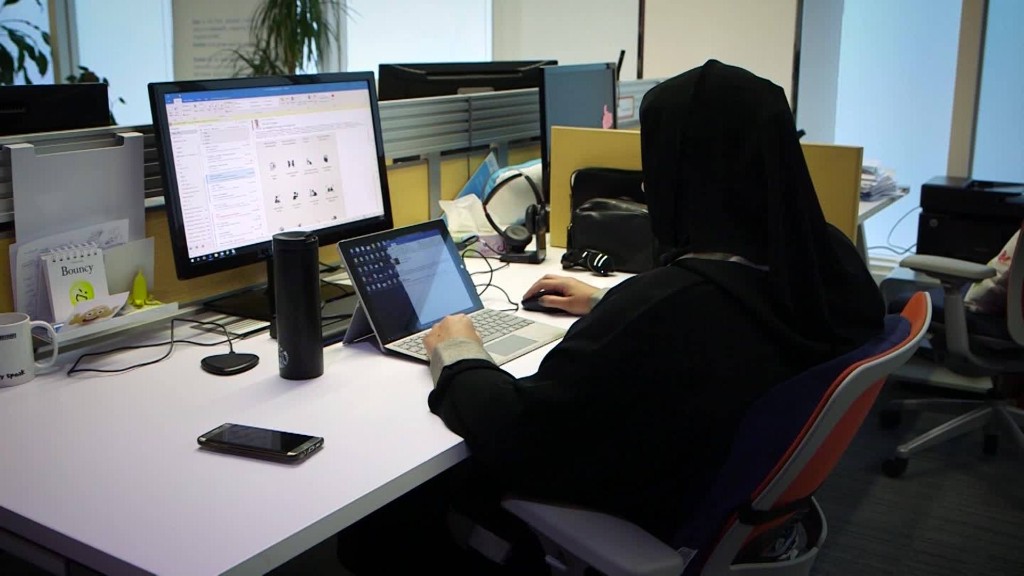 SoftBank and Saudi Arabia are planning to cash in on Middle Eastern sunshine by building a $200 billion solar power project in the oil-rich kingdom.
The Japanese tech company's billionaire CEO, Masayoshi Son, and Saudi Crown Prince Mohammed bin Salman announced plans late Tuesday in New York for what they say is the world's biggest solar project.
The huge project will be partially bankrolled by the massive $93 billion SoftBank Vision Fund, of which Saudi Arabia is the biggest backer.
The initial investment is $5 billion, of which $1 billion will come from the SoftBank (SFTBF) fund. The rest will come from loans that will be paid off through revenue generated by selling electricity from the vast solar project, Son said.
Related: Saudi Arabia is the hottest emerging market right now
The project is so big that it's expected to take more than a decade to finish. The current target is for it to be completed by 2030. Its massive scale will create entire industries in Saudi for the manufacturing and installation of solar equipment.
That will include training facilities and a research and development center "so the new technology will continue to evolve," Son said.
The project will eventually generate 200 gigawatts of energy, far more than any existing solar project. It would provide enough electricity to simultaneously power about 20 billion LED light bulbs.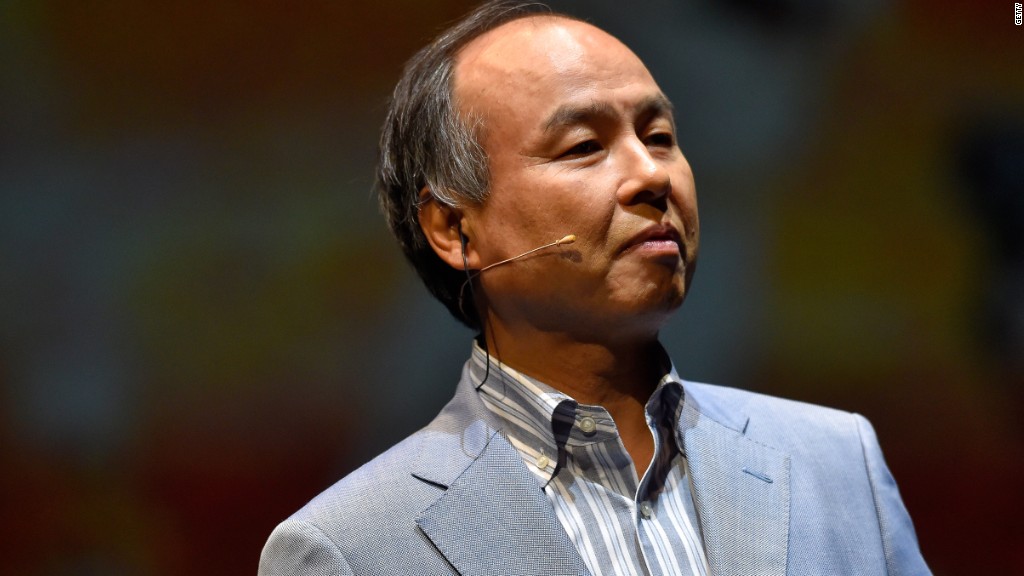 The plans aren't set in stone, though. Son and bin Salman signed a memorandum of understanding for the project on Tuesday rather than a formal, binding agreement.
The Saudi crown prince has been trying to wean the country off its addiction to oil and diversify the economy into new areas. Those efforts have included high-profile investments in technology and plans for a vast new $500 billion city.
Last year, Saudi Arabia pledged $45 billion to invest in technology companies around the world. It's also trying to create a thriving startup scene at home.
Related: Saudi Arabia wants its own Amazon or Google
The new solar project will involve the construction of solar parks throughout Saudi Arabia and a large battery to store the energy generated by the panels.
Son estimated that the project will create 100,000 jobs and save Saudi Arabia $40 billion in power generation costs. He also predicted it would add $12 billion to the country's gross domestic product, although he didn't say over what period.
Installation of the solar panels is planned to start this year, and the project should start producing electricity by the middle of next year.
The first solar panels will be imported from an established manufacturer, Son said, but all the equipment for the project will be manufactured in Saudi Arabia after the first couple of years.