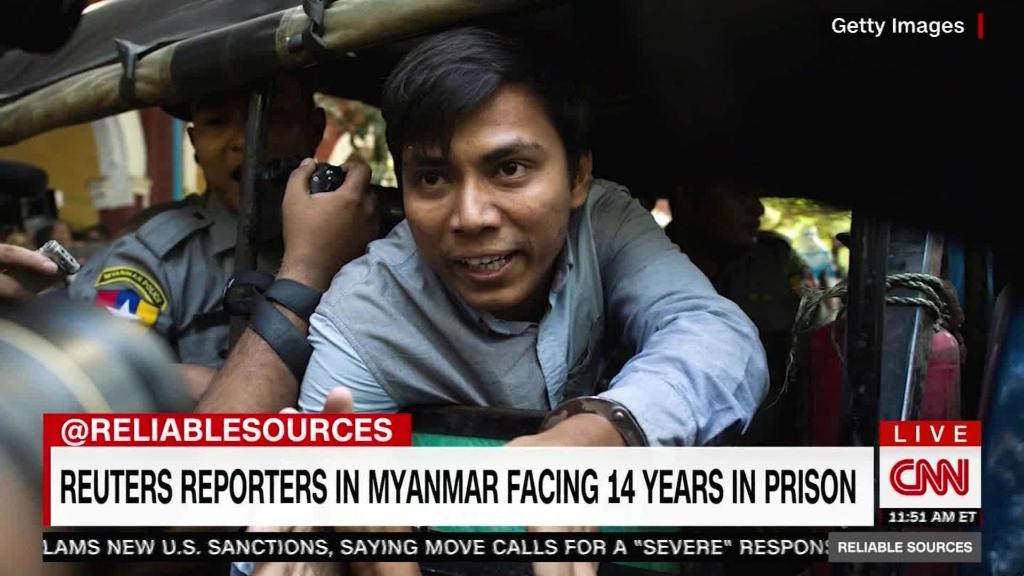 Prominent human rights lawyer Amal Clooney has agreed to represent two Reuters journalists who have been jailed in Myanmar and accused of exposing state secrets.
The reporters, Wa Lone and Kyaw Soe Oo, were arrested late last year while working on stories about the Muslim minority population in Rakhine state.
Prosecutors in Myanmar have sought to charge the journalists under the country's Official Secrets Act, a statute that carries a maximum prison sentence of 14 years.
Clooney said in a statement on Thursday that the reporters are being prosecuted "simply because they reported the news."
"I have reviewed the case file and it is clear beyond doubt that the two journalists are innocent and should be released immediately," she said. "The outcome of this case will tell us a lot about Myanmar's commitment to the rule of law and freedom of speech."
Full coverage: The Rohingya crisis
More than 688,000 Rohingya refugees have fled Rakhine State since August, when armed militants attacked security forces in the region. The Myanmar army responded by carrying out so-called clearance operations targeting terrorists.
Those who have fled have told gut-wrenching stories of systematic mass rape, murder and the burning down of entire villages. The UN and the United States say they believe the violence constitutes ethnic cleansing. Myanmar denies most of the allegations.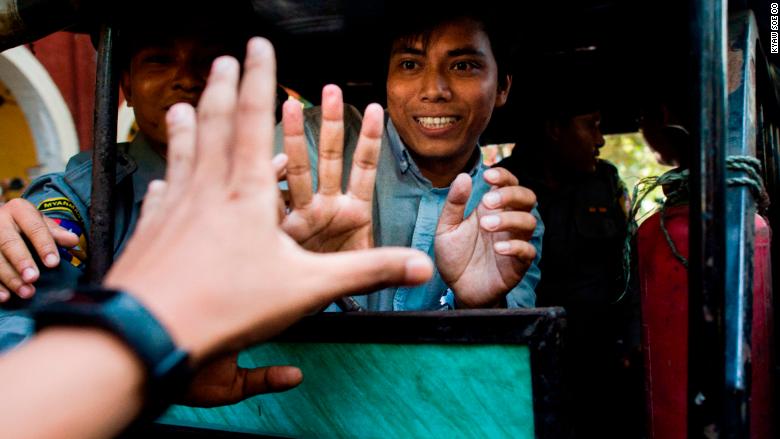 Reuters published a special investigation that carried the bylines of Wa Lone and Kyaw Soe Oo in February.
It documented a massacre of 10 Rohingya men reportedly carried out by Buddhist villagers and Myanmar troops. Reuters described the groundbreaking report as the first time that soldiers and paramilitary police had been implicated in testimony from security personnel.
The report used photographs, reporting and interviews conducted in Myanmar and Bangladesh to reconstruct the final moments of the dead men, who were fishermen, shopkeepers, teenage students and a religious teacher.
"The Reuters investigation of the Inn Din massacre was what prompted Myanmar police authorities to arrest two of the news agency's reporters," the story stated.
Wa Lone and Kyaw Soe Oo have remained in police custody since their arrest on December 12.
"We will pursue all avenues to secure our reporters' release," Gail Gove, the chief counsel of Reuters, said in a statement. "Retaining Ms Clooney greatly strengthens our international legal expertise and allows us to broaden those efforts."
-- Richard Roth contributed to this report.